Apache Solr Training in NYC June 13-14
sematext on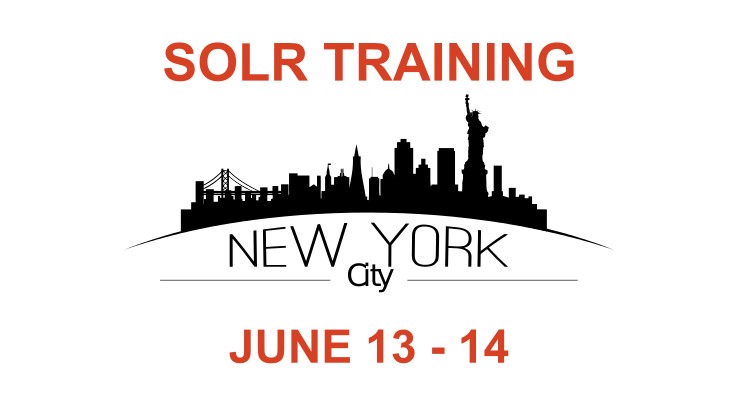 If you've missed our Core Solr training in October 2015 in New York, here is another chance – we're running the 2-day Core Solr class again next month – June 13 & 14, 2016.
This course covers Solr 5.x as well as Solr 6.x!  You can see the complete course outline under Solr & Elasticsearch Training Overview . The course is very comprehensive — it includes over 20 chapters and lots of hands-on exercises.  Be prepared to learn a lot!
Cost:
$1,200 early bird rate (valid through June 1) and $1,500 afterwards.
There's also a 50% discount for the purchase of a 2nd seat!
Location:
462 7th Avenue, New York, NY 10018 – see map
If you have any questions please get in touch.  To sign up, just register here.