Announcement: Redis Monitoring in SPM
sematext on
Don't worry, we didn't just stop at Storm monitoring and metrics while improving SPM.  We're also happy to announce support for Redis.
Specifically, here are some of the key Redis metrics SPM monitors:
Used Memory
Used Memory Peak
Used Memory RSS
Connected Clients
Connected Slaves
Master Last IO Seconds Ago
Keyspace Hits
Keyspace Misses
Evicted Keys
Expired Keys
Commands Processed
Keys count per db
To be expired keys count per db
Also, for all application types users can add alerting rules, heartbeat alerts, and Algolerts, as well as receive emails with performance reports for a given time period.
Enough with the words, these are what the graphs look like — click them to enlarge them:
Redis-Overview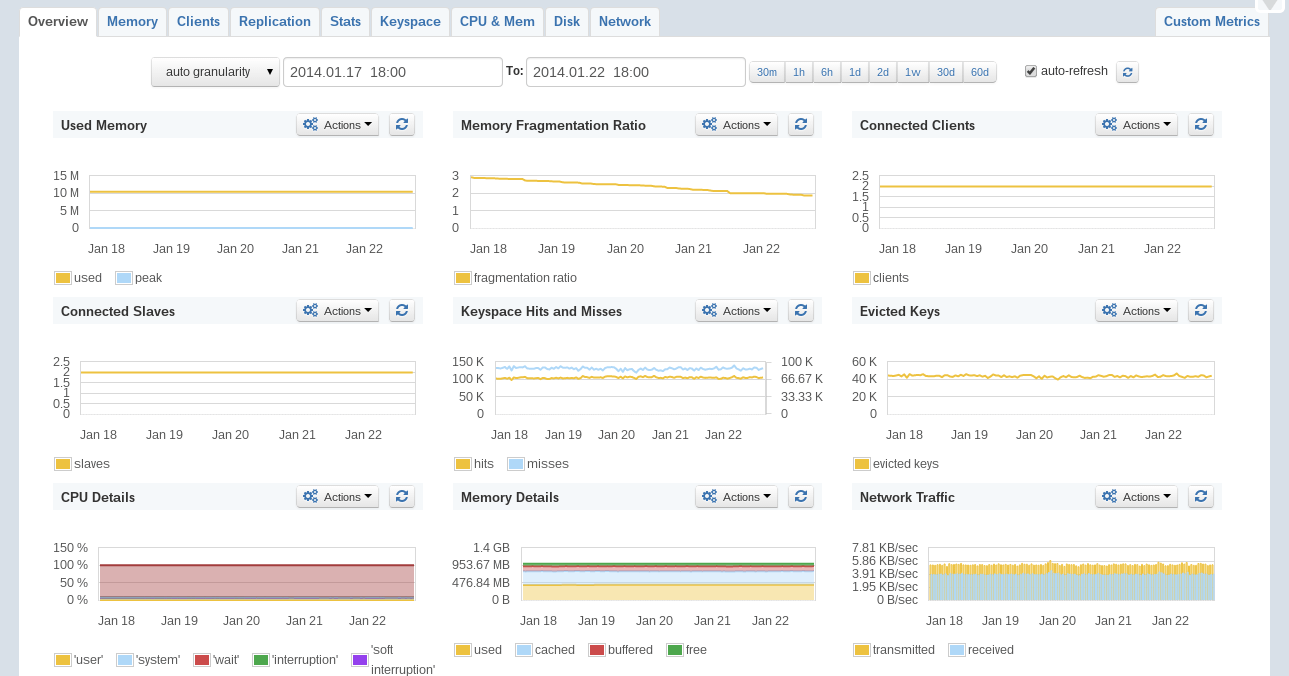 Redis-Memory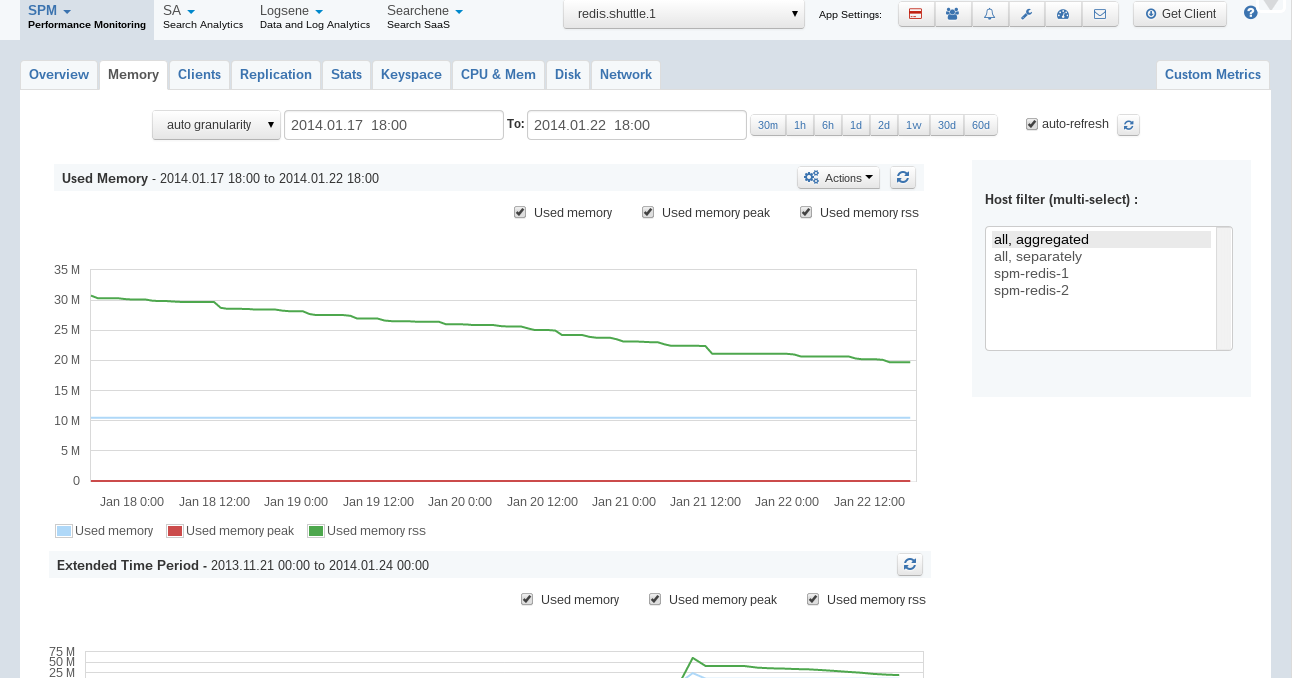 Used memory/Used memory peak/Used memory RSS chart
Redis-Keyspace-Hits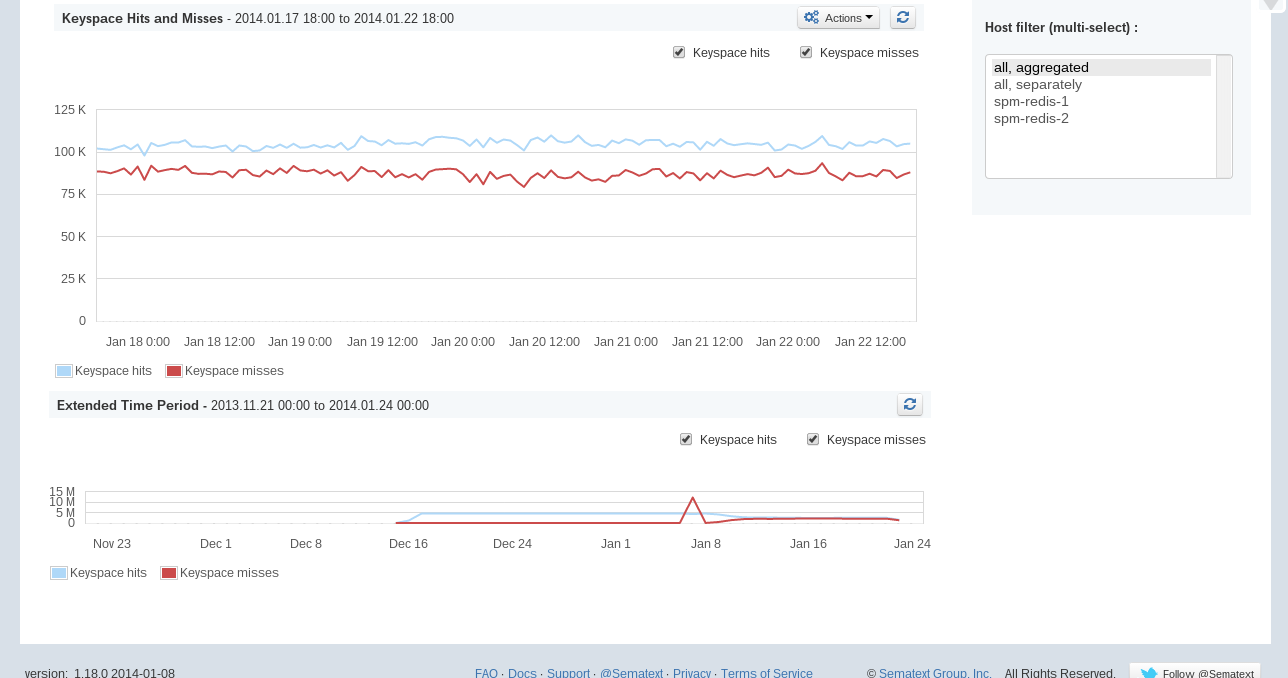 Keyspace Hits chart
Redis-Expiring-Keys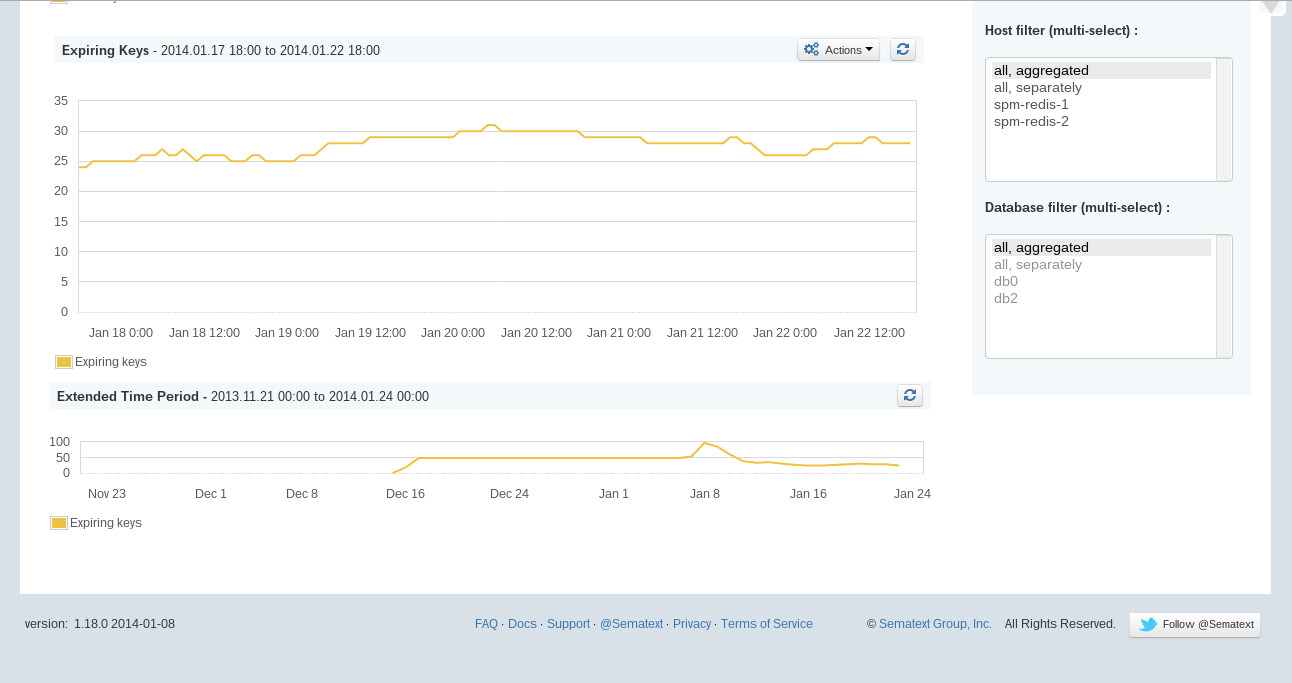 Expiring Keys chart
Redis-Evicted-Keys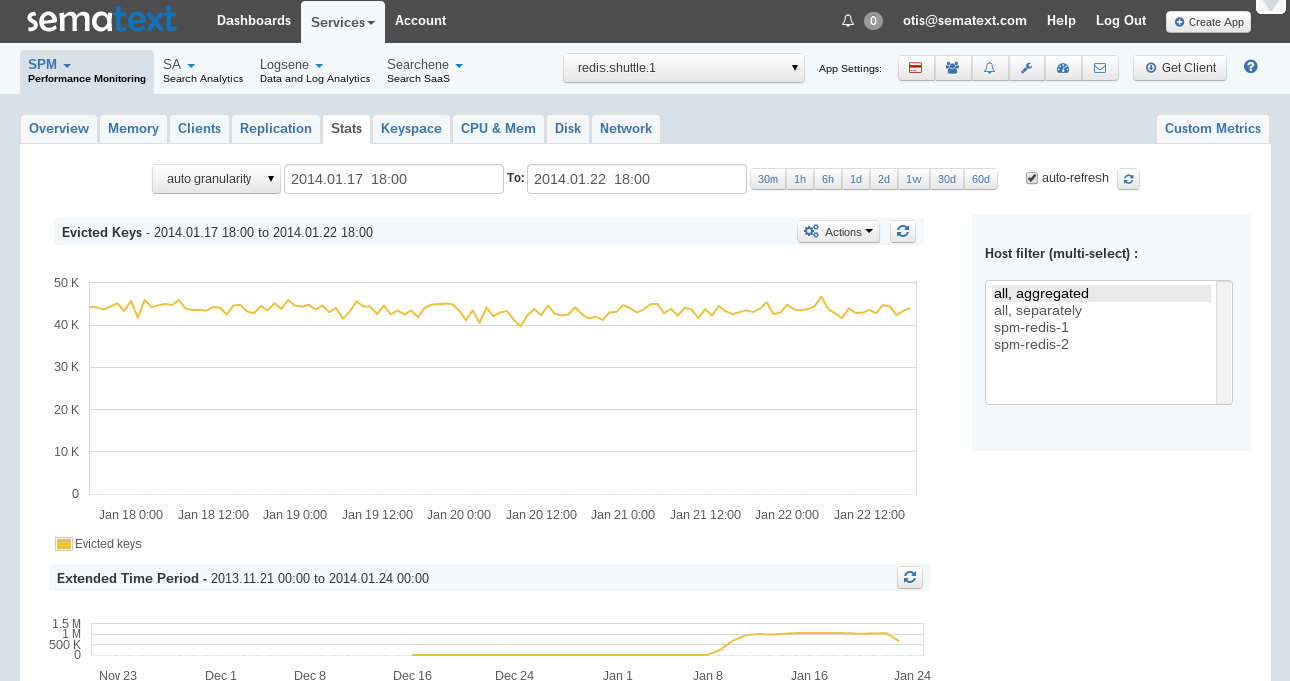 Evicted Keys chart
And we're not done.  Watch this space for more SPM updates coming soon…
Give SPM a spin – it's free to get going and you'll have it up and running, graphing all your Redis metrics in 5 minutes!
If you enjoy performance monitoring, log analytics, or search analytics, working with projects like Elasticsearch, Solr, HBase, Hadoop, Kafka, Storm, we're hiring planet-wide!