Sematext Cloud
Metrics, Traces, Logs – all in one
Full-stack visibility. Actionable insights. Single pane of glass.
Get Started
Try Demo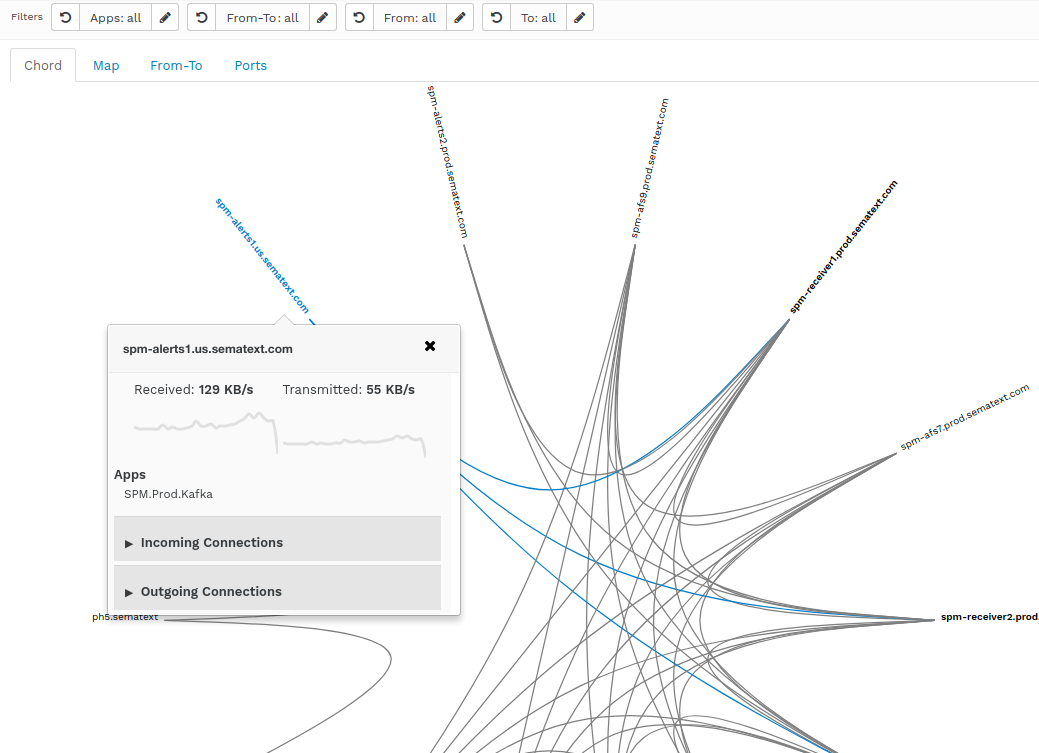 Infrastructure Monitoring
See your whole infrastructure and how it's all connected, in real-time.
Sematext Cloud brings together
server monitoring, database monitoring, network monitoring, JVM monitoring and metrics auto-correlation
. Sematext Cloud is made for monitoring dynamic container-based infrastructure too. With Sematext Cloud you can 
view your complete infrastructure as a dynamic network map
, not only monitor its metrics and health. Get c
omplete overview of both your servers or cloud instances and your MySQL or Maria DB heath
. Use
Transaction Tracing
to go beyond just exposed metrics and uncover your
slowest database transactions
. Read more about
infrastructure monitoring
.
Application Performance Monitoring
Get real-time visibility into the customer journey and business-critical transaction.
While
Infrastructure Monitoring
collects metrics about various infrastructure components in your stack – servers, containers, queues, data stores, etc. –
Application Performance Monitoring (APM) collects data about how your own application is performing and measures the actual user experience.
This involves Transaction Tracing of your application from frontend to backend, as well as Real User Monitoring (aka RUM).
Sematext APM gives you complete, real-time visibility into the customer journey and business-critical transactions, so that you can:
Explore interdependencies with real-time, auto-generated

AppMap

Discover slow, fragile, or buggy parts of your application

Trace requests across microservices, over multiple networks, servers, and processes

Define

Custom Pointcuts

and trace your key business transactions

Dig into the details of slow or failed transaction to find the root cause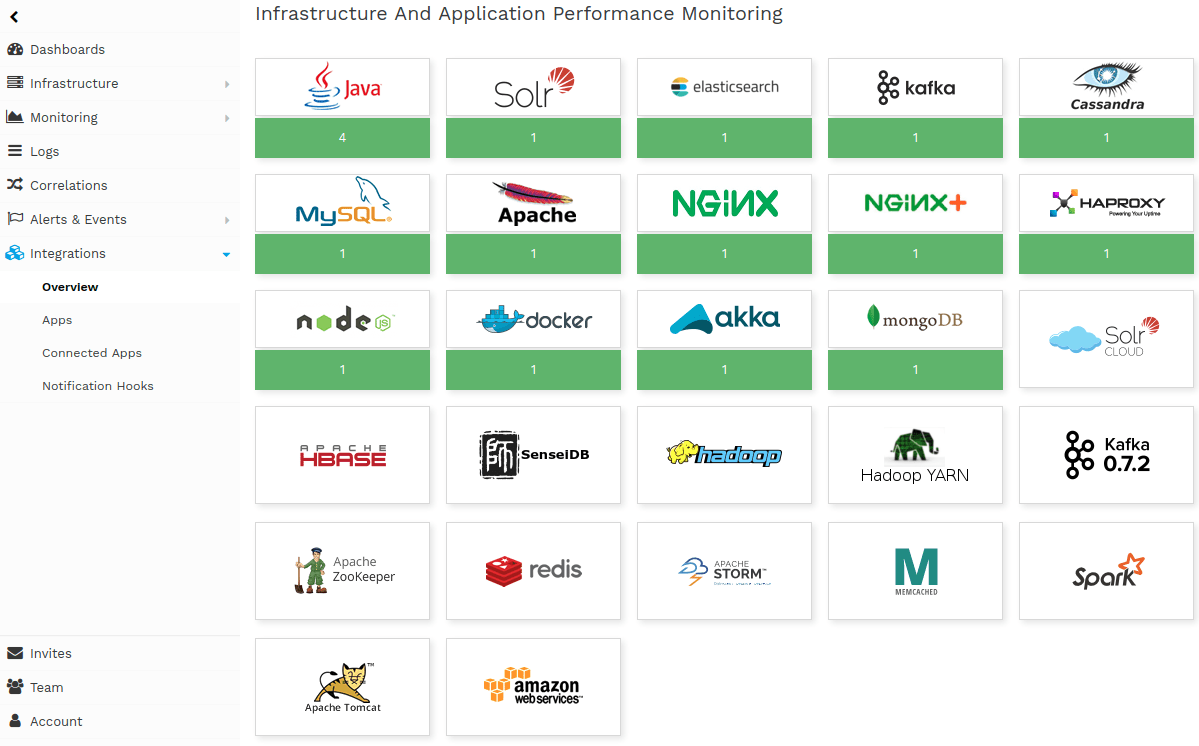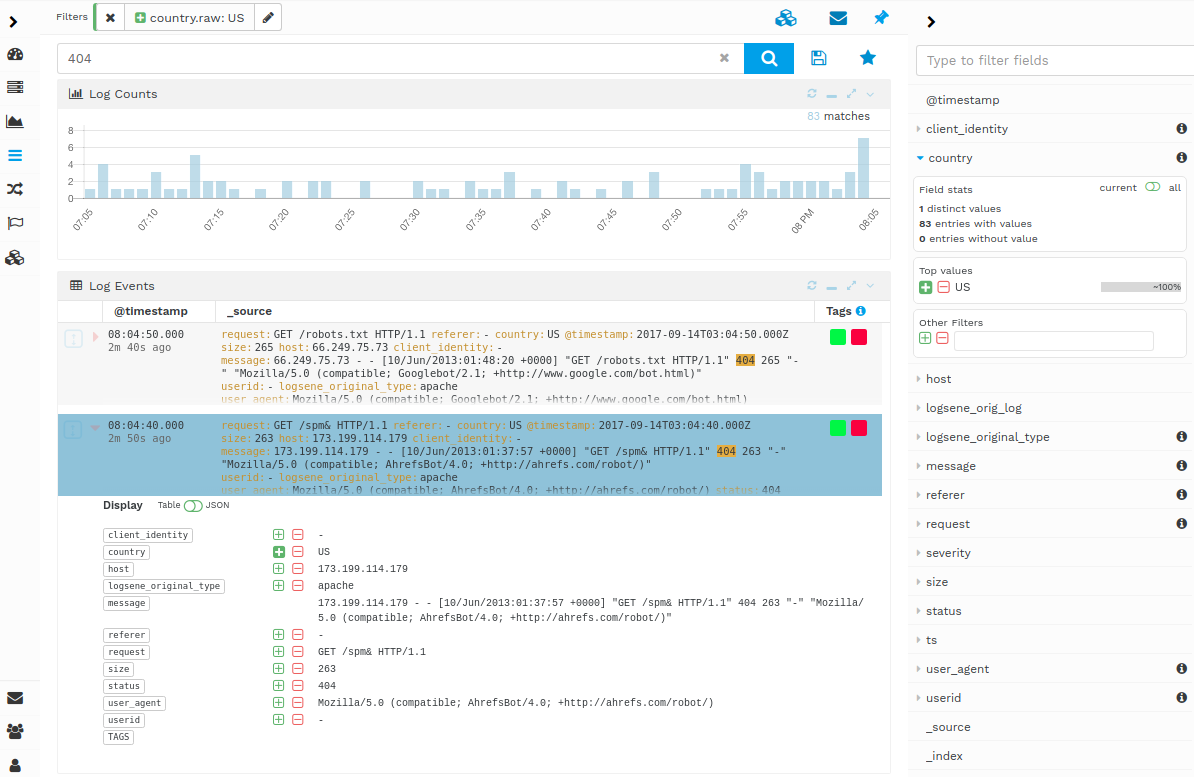 Log Management
Your Fully Managed ELK Stack in the Cloud or On Premises.
Keep all your logs accessible in one place, your hassle-free managed ELK you don't need to maintain and scale. Fully managed Elasticsearch in the Cloud, with Elasticsearch API and fully integrated Kibana, Sematext Cloud enables you and your team to:
Use your favorite data shipper to send data to Sematext Cloud – Logstash, Filebeat, rsyslog, Logagent, and many others
Access data via integrated Kibana, Sematext Cloud UI, or your own Kibana, Grafana, Apache Zeppelin – anything that speaks Elasticsearch – including curl
Use query filters to narrow down on logs you really want to alert on (e.g. severity:ERROR)
Combine Live Tail with queries and filters to narrow the live log stream to only logs of interest. Yes, like "tail -f | grep"
Locate the log message with the error that broke your app. Then use Log Event Content to see what happened before and after.
Docker Metrics and Logs
Collect and process your Docker Metrics, Events and Logs.
Containers are hot. So is Sematext Docker Agent. It runs as an itsy bitsy container itself and collects Docker host and container metrics, logs, and events.
You run it with a single "docker run…" command or via

docker-compose

It also runs as Kubernetes DaemonSet, Docker Swarm service, with Rancher, or with Marathon for Mesos or DC/OS
You can also deploy it to Docker Cloud with a single click.