Solr Training
Hands-on, interactive training taught by experts for beginners and experienced users alike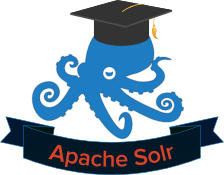 Sematext is
known worldwide
for our
Elasticsearch, ELK stack and Solr consulting services
and production support, and we are now helping others to become more proficient in these technologies via 1- and 2-day training workshops.
In each Solr training workshop attendees will go through several sequences of short lectures followed by interactive, group, hands-on exercises. There will be a Q&A session after each such block. All training is delivered by one of our experts —
engineers
who have
written books
, spoken at conferences and have many years of experience helping enterprise, medium and small organizations alike.
All of our training workshops are open to anyone who wants to become more knowledgeable and skilled with Solr.
Solr Workshops
All Solr training workshops are 1-day sessions usually taking place from 9:00 am – 5:00 pm. Each section is followed by a lab with multiple hands-on exercises.
Core Solr
In this course you will be able to configure and deploy Solr, run a wide range of queries including queries with facets and aggregations, and index documents with Solr… More Info
Intermediate Solr
After taking this course you will understand the differences and use-cases for Solr and SolrCloud, create Spatial Search and Function Queries, perform Document Grouping, configure and tune Query Spellchecking and Suggesters… More Info
Advanced Solr
In this course you will learn about query routing, results re-ranking, term vectors, schema API, custom similarity, merge policy, codecs, language identification, data import handler, advanced Solr and SolrCloud tuning and scaling, shard splitting, data migrations, handling a large number of collections, authentication, Solr and HDFS, and so on… More Info
Need On-Site or Remote Training