Integrations
Our platform provides ready to use monitoring agents and log shippers. It exposes the Elasticsearch API and syslog receivers, so you use your favorite open-source tools to get data in or out of Sematext.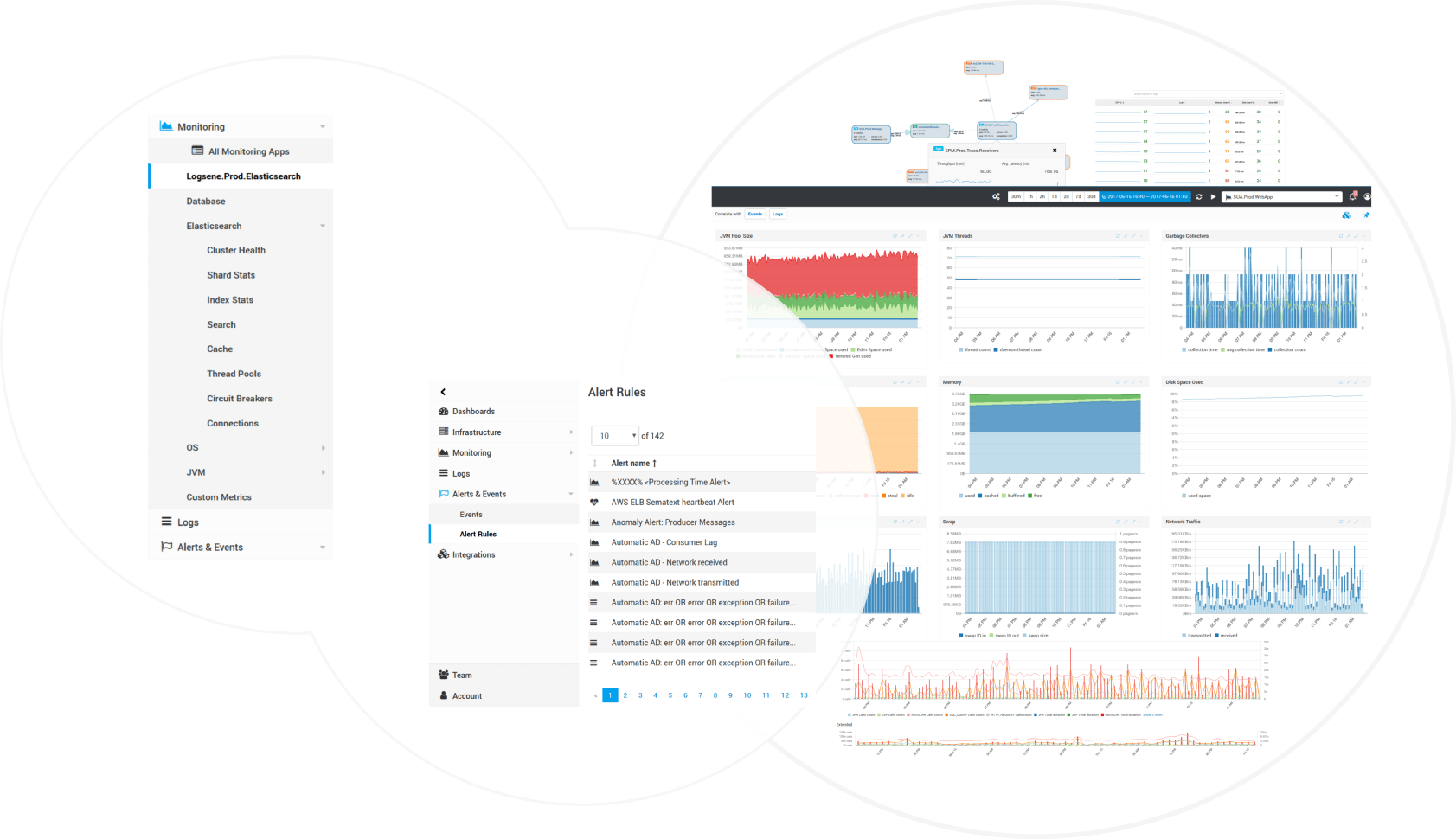 Out of the Box Metrics, Charts, and Alerts
Everything is prepared so that you can collect key metrics:
Sign up. Create a monitoring app. Install the agent. Invite teammates, friends, and family if you want. It will take you 5 minutes.  You'll find ready to use charts populated with data. You won't need to figure out what to monitor or how to collect key metrics.  We've done that for you. Want custom Dashboards? No problem!
Get one or more default alerts out of the box, saving you time and helping you and your team get going faster. For example, if you are monitoring a JVM app, you'll find alert rules for JVM heap.  If you are monitoring Elasticsearch you'll see anomaly detection rule for the number of nodes in your cluster.  Don't like your default roles? Delete or disable them and add your own!
Syslog
Ship your logs in 3 simple steps:
Send JSON to send structured data and derive more value from your logs
Fire and forget via classic UDP syslog or get more reliability via TCP or even RELP.  TLS syslog is supported as well.
Configure network gear to ship via syslog directly
Don't worry about the version, any syslog daemon will do – syslogd, rsyslog, syslog-ng – including those very-very-very old versions that some distros still provide.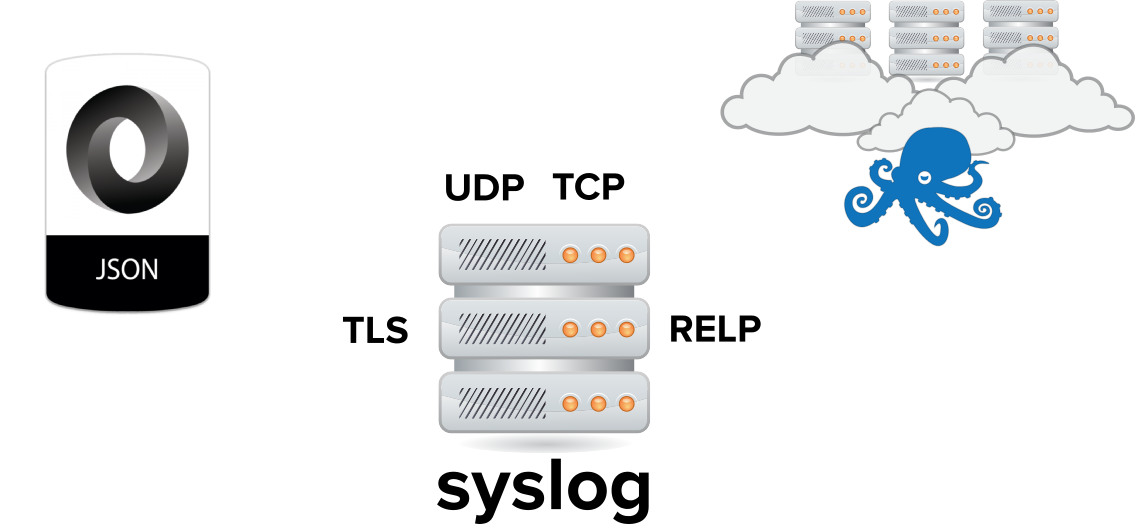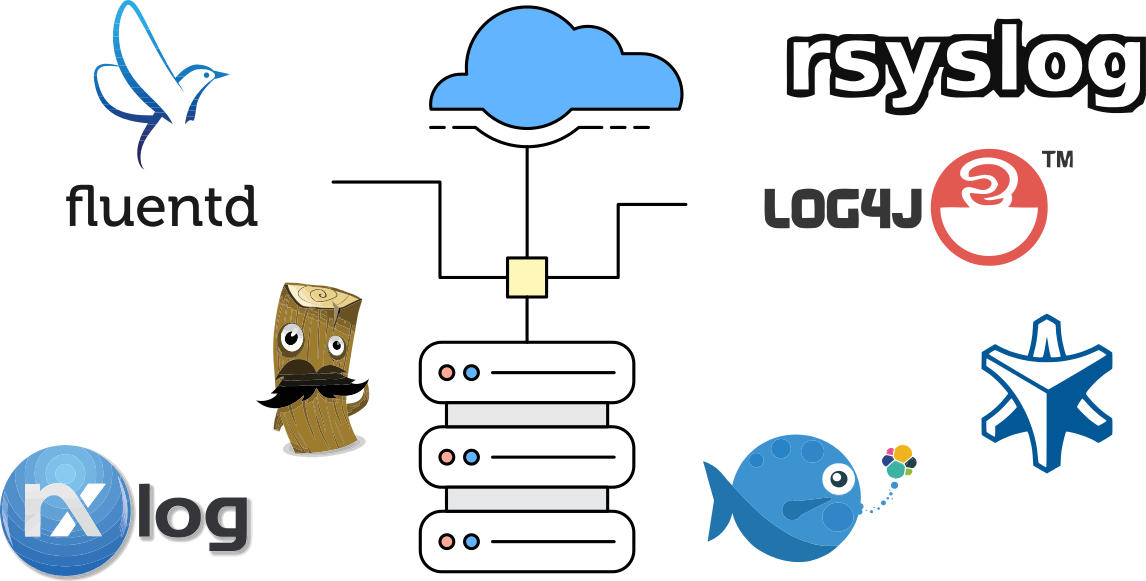 Rich Log Shipper Support
Anything that can data via syslog or the Elasticsearch API will work with Sematext Cloud. Copy-paste installation and configuration instructions are provided for the most popular ones:
Logagent

: this is the official Sematext log shipper. It's the easiest to set up of all, but also light and flexible. Fully open-sourced on Github.

Logstash

: if you know the L from the ELK stack, you're in the right place. Just point it to Sematext Cloud instead of the local Elasticsearch and you're good to go

Filebeat

(and other Beats): they can speak Elasticsearch, so they can speak Sematext, too. Point them to your application for some easy and light log and metric shipping

Fluentd

: logging in JSON has never been easier! Make your app log to Fluentd and configure Fluentd to write to Sematext Cloud via the Elasticsearch API

rsyslog

and

syslog-ng

: these old dogs have learned new tricks over the years. They can read files, parse unstructured data, buffer if the network dies, and much more. With Sematext Cloud, you can choose to ship from them using either syslog or the Elasticsearch API

nxlog

: if you're shipping logs from Windows, this might just be the best shipper for the job. It can send syslog to Sematext Cloud, too

syslogd: whether it's from that forgotten server from the 90's or from your shiny new Mac, it can still ship to Sematext Cloud
Elasticsearch API
Sematext Logsene exposes the Elasticsearch API that thrives in the center of the rich ecosystem of data shipping, analysis and visualization tools and services.
Use any data shipper with Elasticsearch output to send your data to Sematext Cloud in a jiffy
Use any visualization or analysis tool with Elasticsearch support to get your data out of Elasticsearch – Kibana, Grafana, Apache Zeppelin, Zoomdata, etc.
Use the Logsene Elasticsearch API for indexing, searching, aggregations, scan and scroll with curl or any Elasticsearch client library

Run an in-house Elastic/ELK Stack, tired of managing it, and want to give Sematext a go? Keep using your existing data shippers like Logstash, Filebeat, or Fluentd and just point them to Sematext HTTP API using your app token as your index

.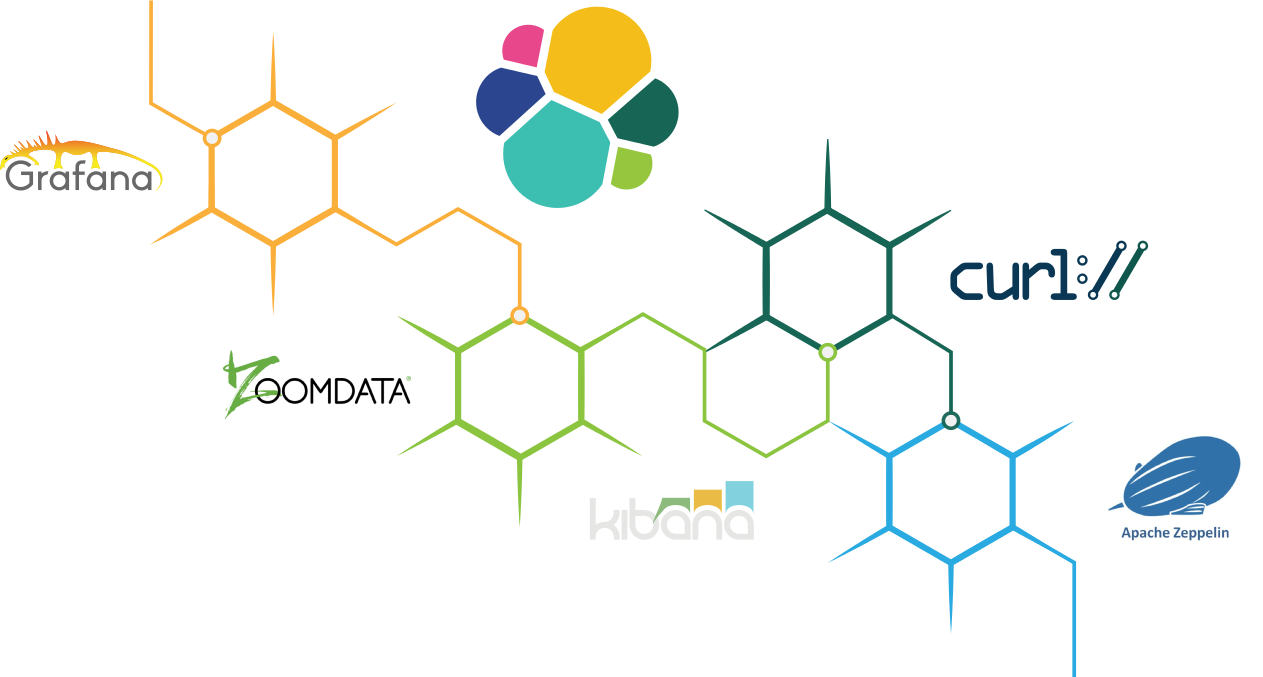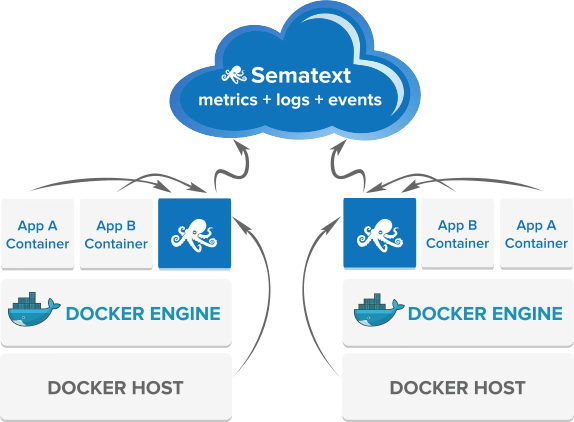 Docker
Use Sematext Cloud
Docker Integration
to collect your container metrics, logs, and events. Your Docker operational insights are a click away from being all in one place, available to your whole team.
Run Sematext Docker Agent using a single "docker run…" command or via

docker-compose

when running in a standalone mode

Get out of the box host and container metrics like CPU, Memory, Swap, Network errors and traffic, Disk IO and many more
Ship your container logs automatically to Sematext Cloud and correlate them with your metrics to troubleshoot and narrow down issues fast
See your containers events and never again miss container being killed or volume unmounted
Slice and dice your metrics and logs by host, container, image or label to get the data you are really interested in

Running your containers using

orchestration tools

?  Sematext Cloud supports major ones like Docker Swarm, Kubernetes, Amazon ECS, Mesos…
If you are running containers,
use Sematext Cloud free for 30 days
. Setup takes just a few minutes!