2022
Control table rows density in account settings
You can now choose between 3 density options for your table rows. By selecting the density level you can control how many rows to fit into a single page.
Choose 'Comfortable' mode to make your rows less denser and more eye-pleasing.

In 'Cozy' mode your tables will remain just as they were so far.

Choose 'Compact' density level to make your table fit more rows into a single page. If this works for you and you are over 40, congratulations on having a young person's eyes.

In Account Preferences you can set the default table density level that will immediately apply to all of your data tables. You can go to your Account Preferences in Sematext Cloud US or in Sematext Cloud EU.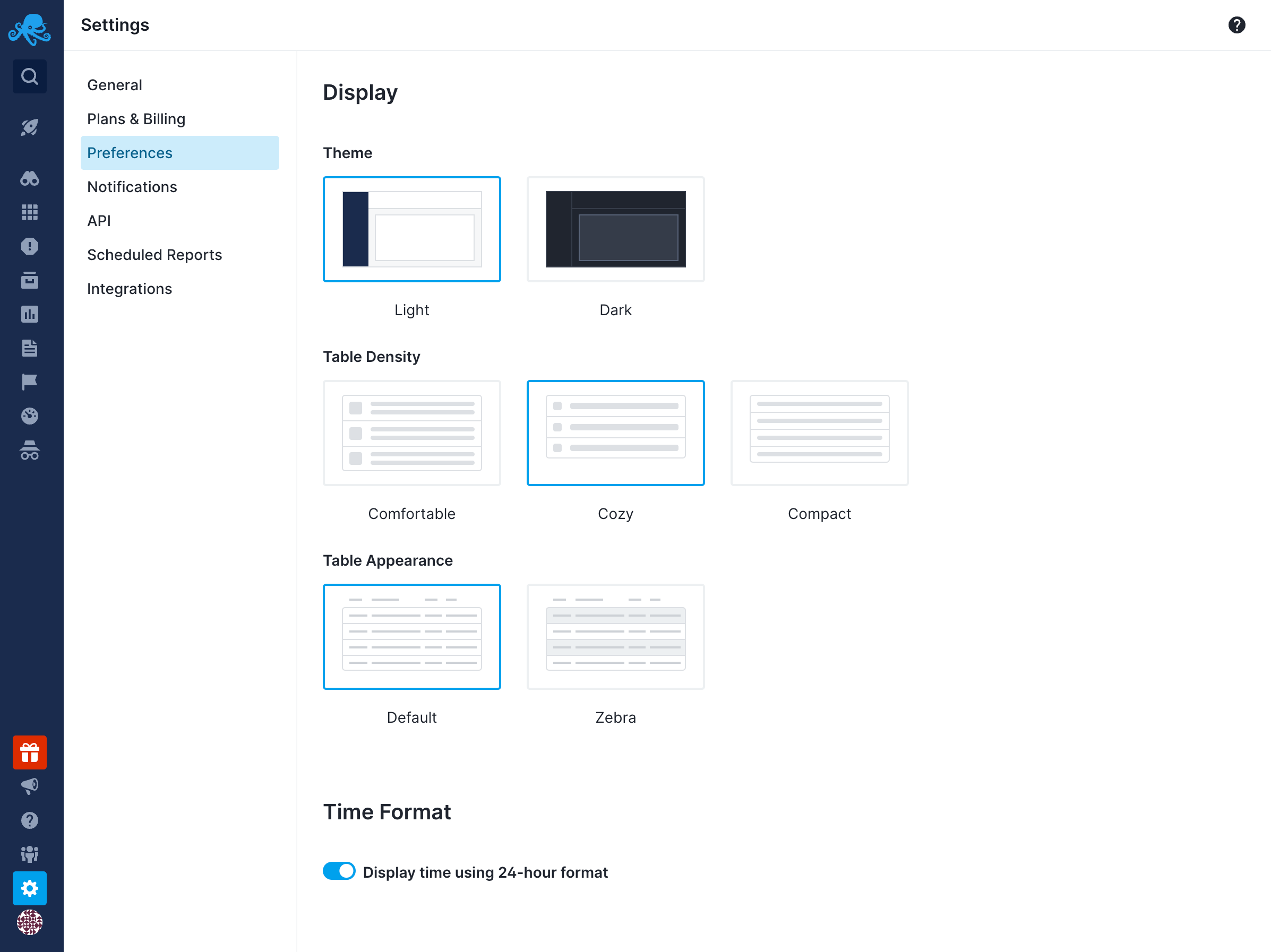 If you want to set the density level at component level you can navigate to component configuration and select a specific density level for that component. The component level setting will override the account-level preference.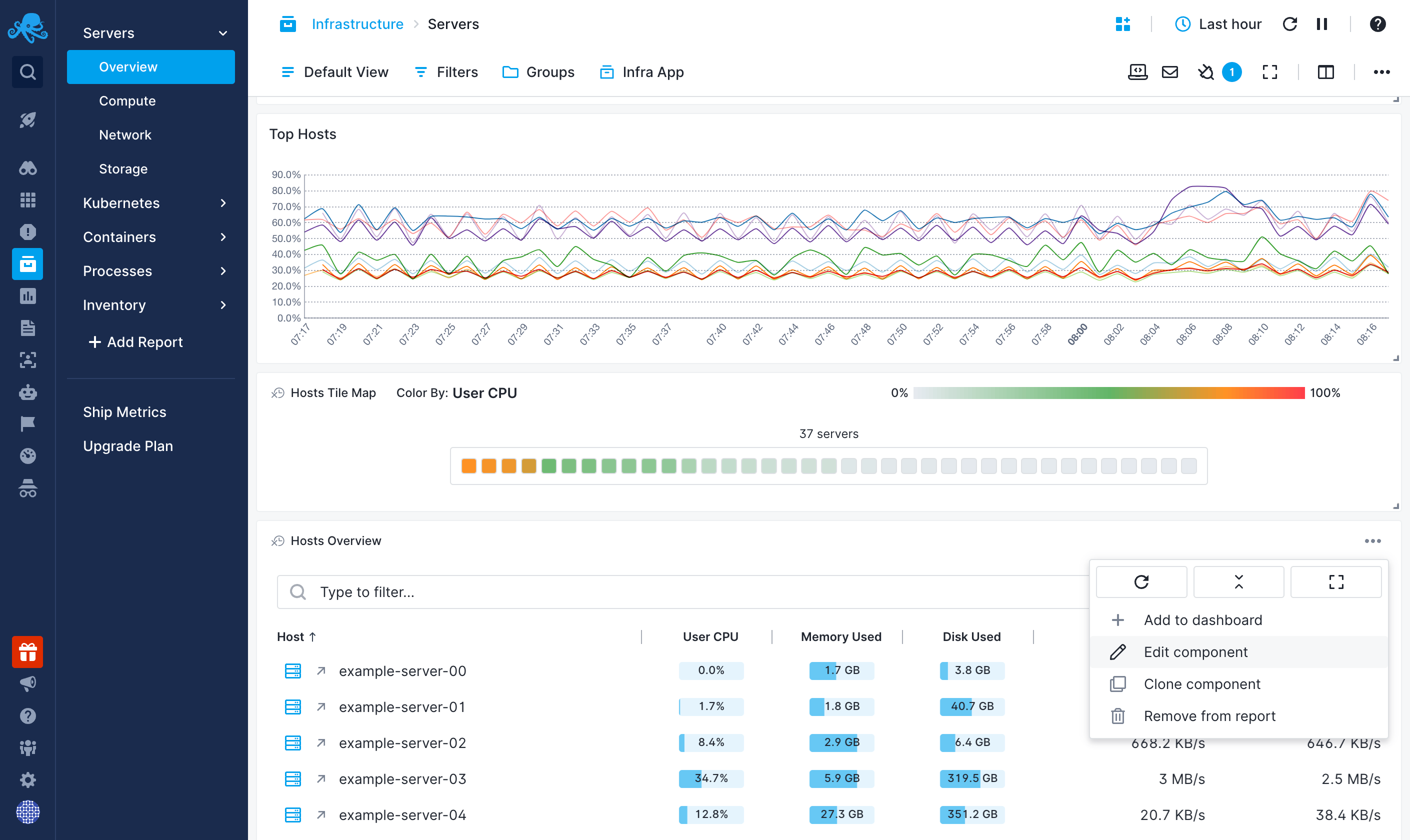 In the 'Style' tab of 'Edit component' screen enable the "Override Account Preferences table density" option and select 'Table density' for your dashboard component.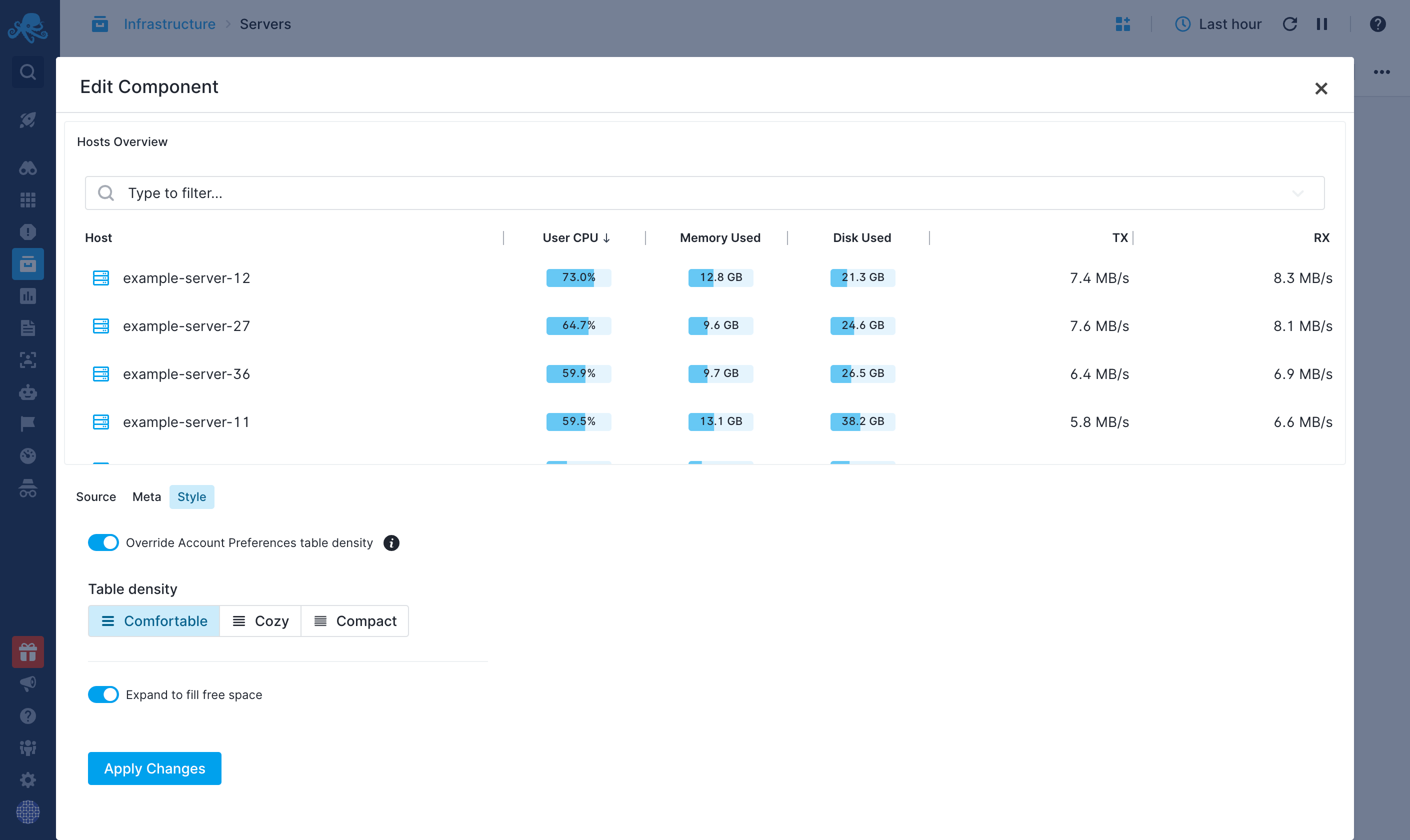 Securely save credentials in User Journey Scripts
Synthetics can now securely store sensitive data like credentials and use them in your
User Journey Scripts
. When you are adding or editing a User Journey Script use the new "Add Sensitive Data" button to enter secret keys and values as shown below.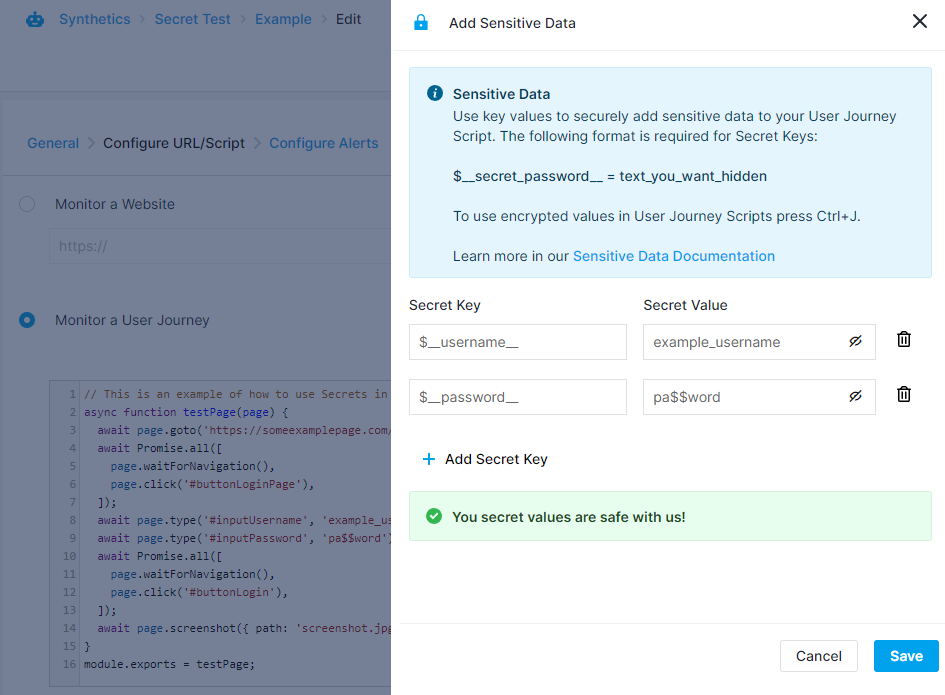 Once added, these keys will be available in the User Journey Script by pressing 'Ctrl+J' or 'Cmd+J' as shown in the below screenshot.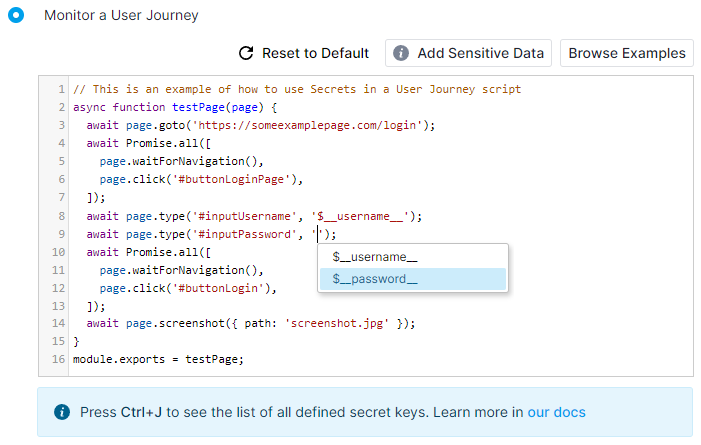 After insertion, the script will contain only the key as a reference to the actual value of the secret, but not the value itself. The value will be fetched in a safe manner in our servers only when your script is executed. Nobody, including you or Sematext, will be able to view the plain text value of secrets you've added. Even if the script is viewed or edited later it will only contain the keys.
For more information please refer to
storing credentials in User Journey Scripts docs
.
Get your priorities straight with Sematext Alerts!
Sematext Alerts now let you set the priority for your alert rules. With this new functionality, you will be able to differentiate between
info, warn, error, and critical
alerts.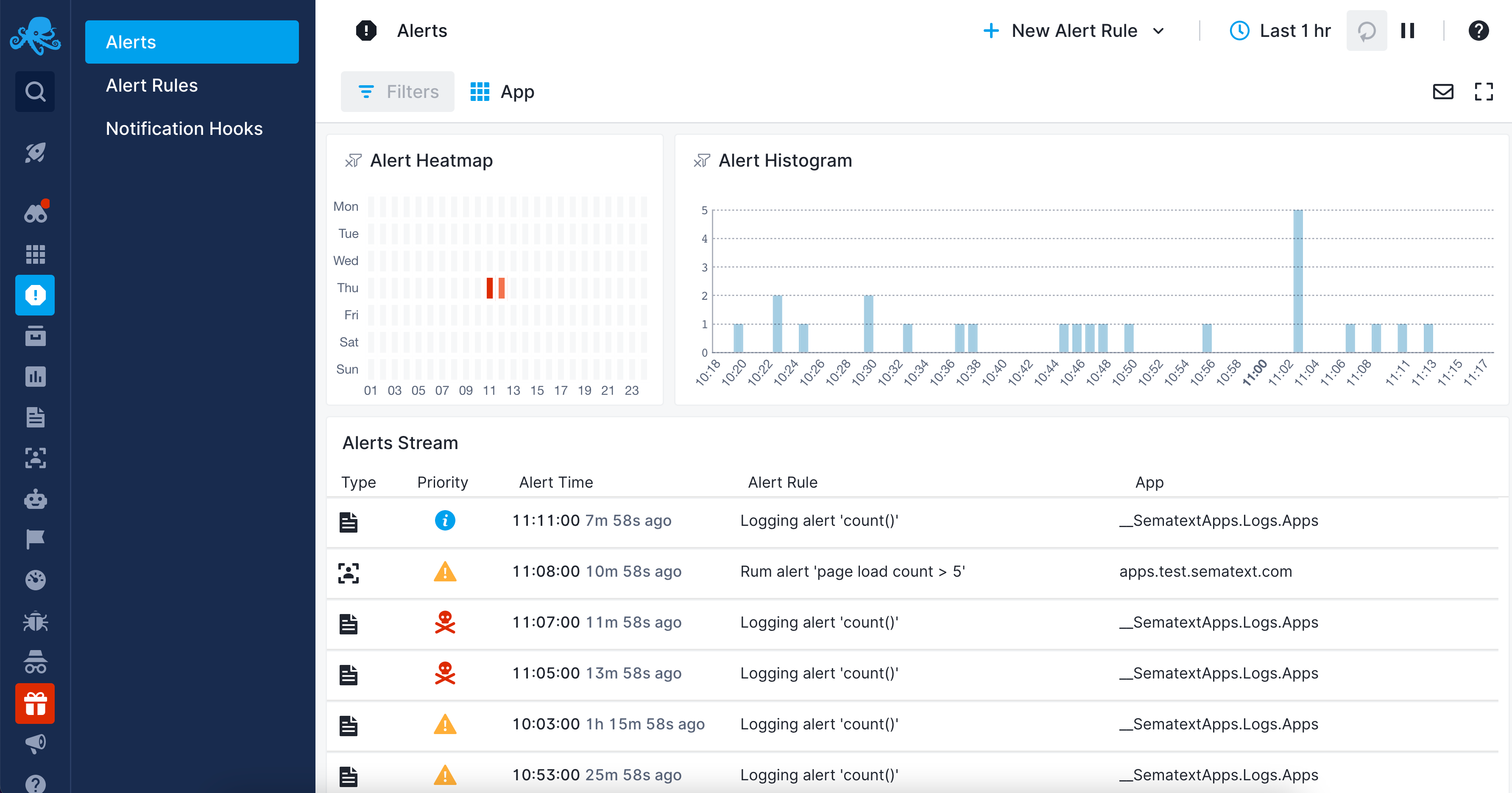 By default, all existing alert rules will have the WARN priority. You can edit existing alert rules and assign alternative priority if you wish.

The new priority field also allows you to enhance the way you use
Sematext Notification Hooks
. Payloads for custom webhooks, VictorOps, BigPanda, AlertOps, OpsGenie, Spike.sh, and Pushover now contain information about the priority of the alert. That information can be used to better utilize the way you interact with these integrations.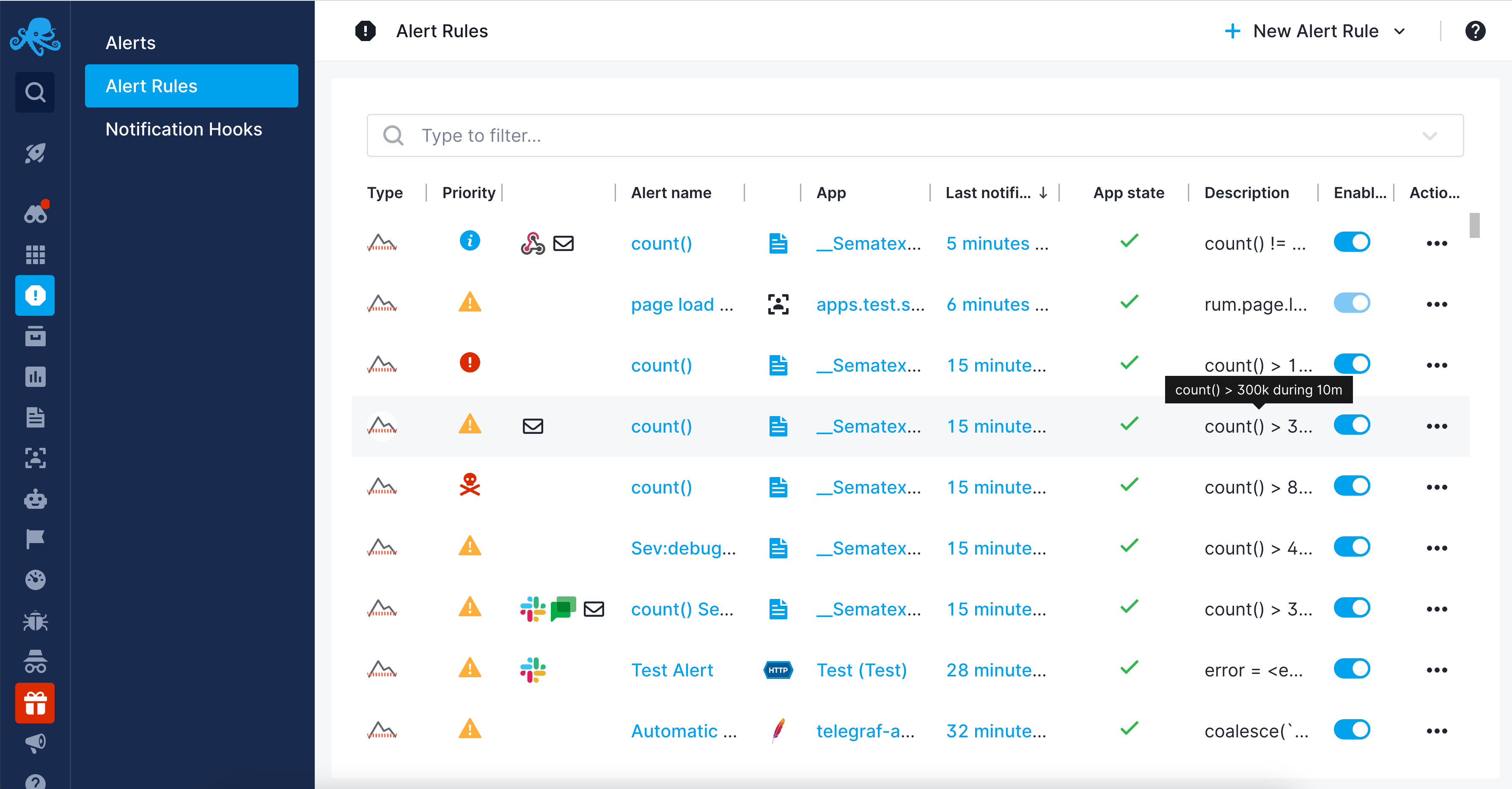 AlertOps integration is available
AlertOps has been added to the available alert notifications hooks – 20 of them in total. This new notification hook lets you connect Sematext Cloud notifications with AlertOps API and receive alert notifications from Sematext in your AlertOps application. 
You can also set up escalation rules in AlertOps based on alert rule priority of the Sematext Cloud notifications. For example, if you set up a specific escalation rule on AlertOps that would have the highest priority and escalate each minute when a "critical" alert comes from Sematext Cloud – that could make you identify a problem as soon as it happens, and therefore solve it in a timely manner.
For more information, please refer to the Sematext AlertOps integration docs.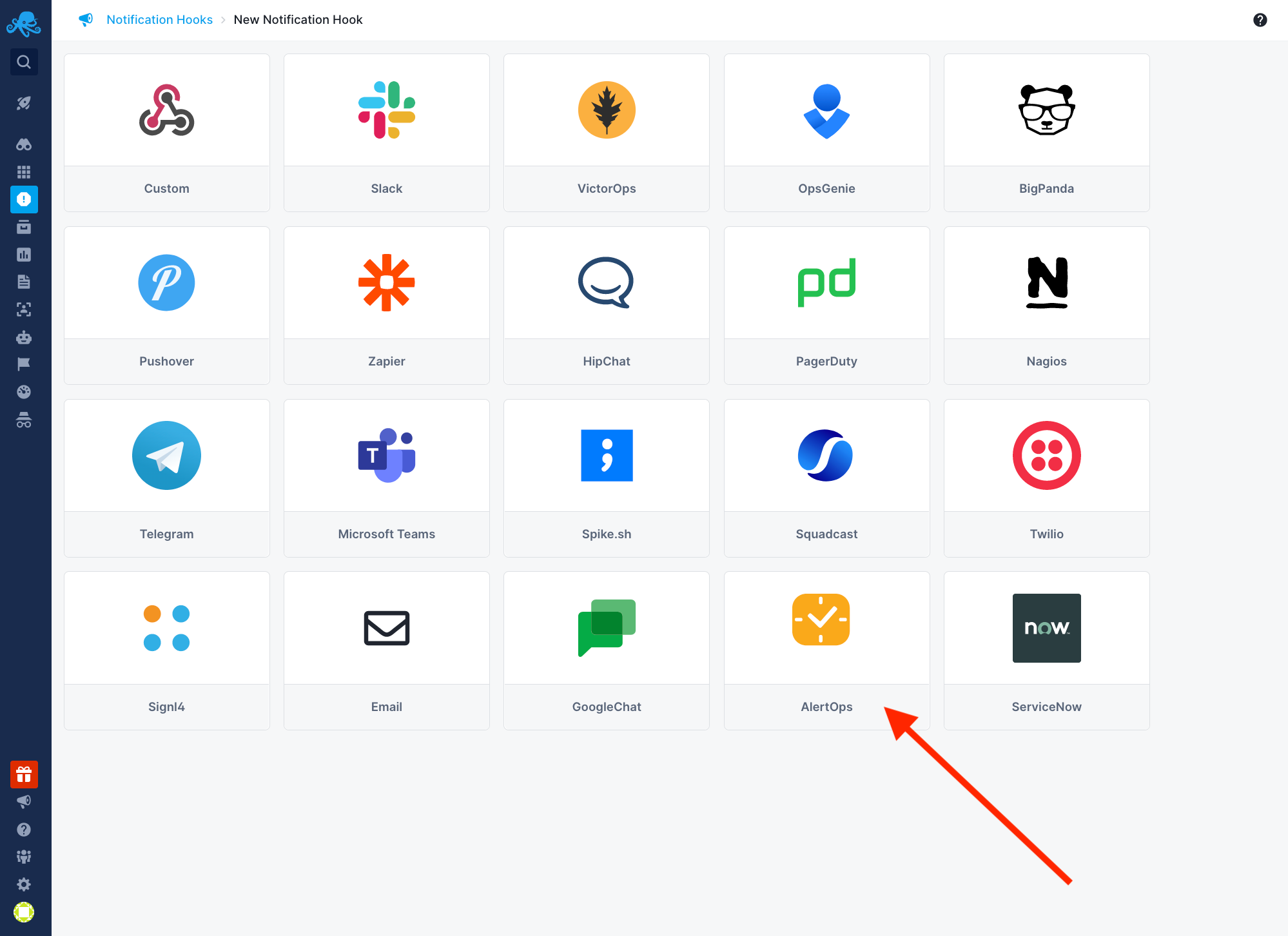 Multiple Device Types for Synthetics Browser Monitors
Thus far, you could use our Synthetics Browser monitors to see how your website would look and perform from a Desktop user's point of view. We are happy to announce that you can now simulate Browser monitor runs from a bunch of other devices, such as various mobile devices (e.g., Apple's iPhones and Samsung's Galaxy series) and tablets (e.g., iPads and Kindle Fire). The screen where you create Browser monitors has also been overhauled – it now includes the dropdown which lets you pick the device type for your monitors, and it also gives you the option to create multiple monitors with different names, devices and run intervals at once. This lets you quickly set up multiple monitors which will monitor the look and performance of the same URL or User Journey Script using different device types, which in turn lets you see how your website will look and feel for your users on different devices.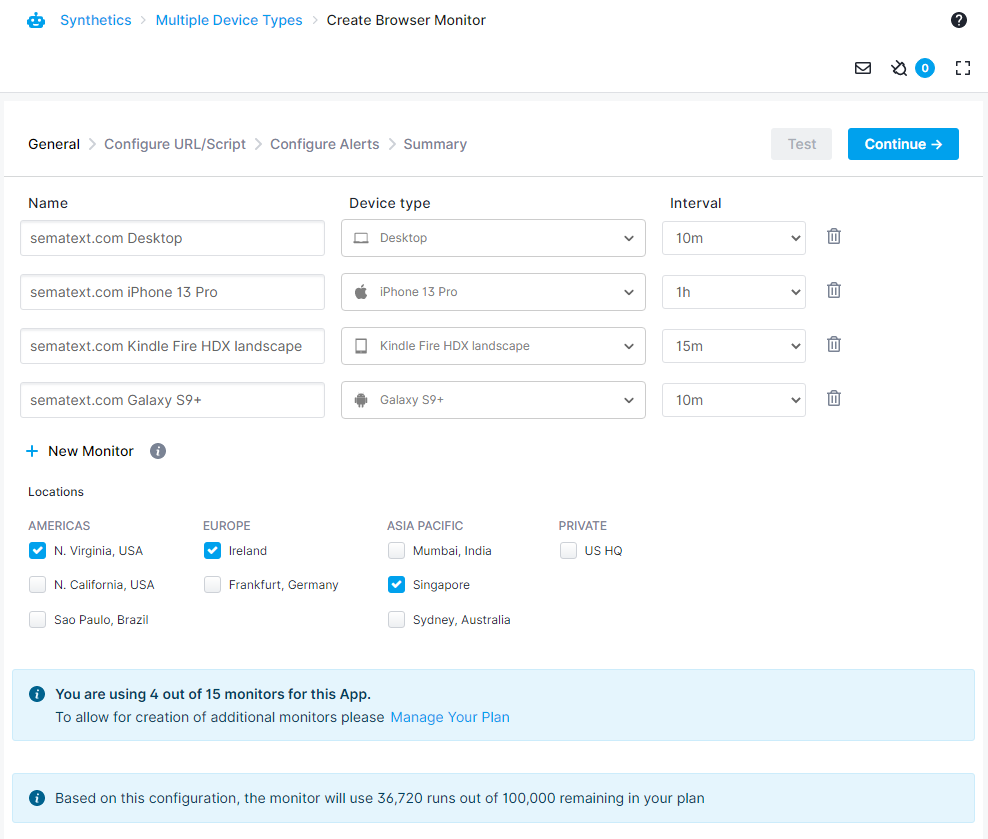 Once you configure the URL or User Journey Script and the Alerts for the monitors, the new monitors will be created and displayed in the monitor overview screen. To help you quickly identify which device a monitor is using, we've added icons in front of the Browser monitor names which correlate to their chosen device type (such as Android or iOS), while the exact device name can be seen by hovering over the device type icon.

ServiceNow notifications are here!
ServiceNow has been added to the list of available alert notifications hooks. The new notification hook enables you to connect your ServiceNow Scripted REST API with Sematext Cloud notifications so you receive alert notifications originating from Sematext in your ServiceNow app.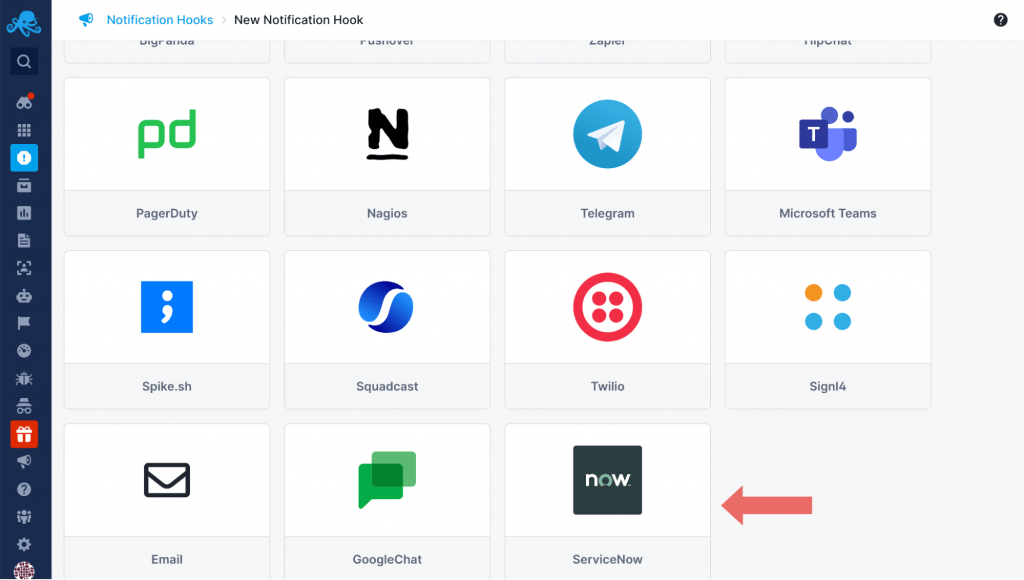 For more information about how to configure ServiceNow notifications have a look at our docs.
Github <> Sematext Sync for User Journey Scripts
Up until now you could add User Journey Scripts to Sematext directly, via the Sematext Synthetics UI. But we are happy to report that you can now also synchronize your GitHub repositories with Sematext and get your User Journey Script in without any manual work once you set it up. This new functionality lets you manage your scripts with GitHub, author and modify them with your preferred editors, benefit from version control, and automate their publishing to Sematext without doing any extra manual work, like typing or pasting them in.
How do you do this? It's super simple, and outlined in Sync User Journey scripts from GitHub to Sematext docs. Enjoy!
Converting to a Team Account
Ever created the perfect monitoring setup on Sematext Cloud with a trial account? Was the setup so good you wanted to use it for work but unfortunately all the Apps and dashboards were set up with your personal account? Or perhaps you used your work email, but now wanted to share everything with your teammates so they, too, can not just look at what you've done, but also contribute with their dashboards, alert rules, and everything else that you need to have access to as a team. Well, we have some good news – the new team account conversion functionality solves these issues.
Simply go to Settings and choose the new Convert to Team Account option.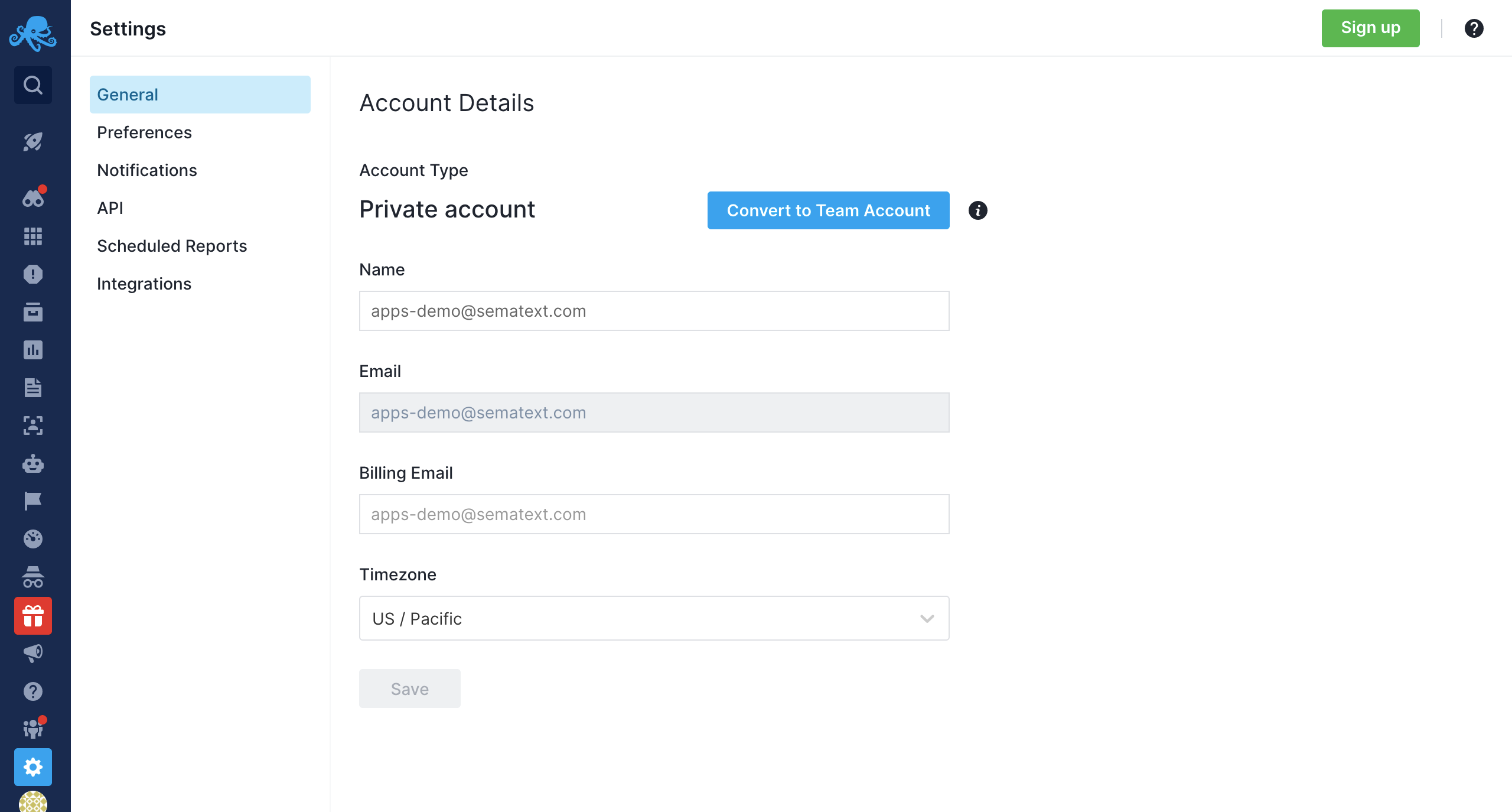 Enter the team account address and follow the steps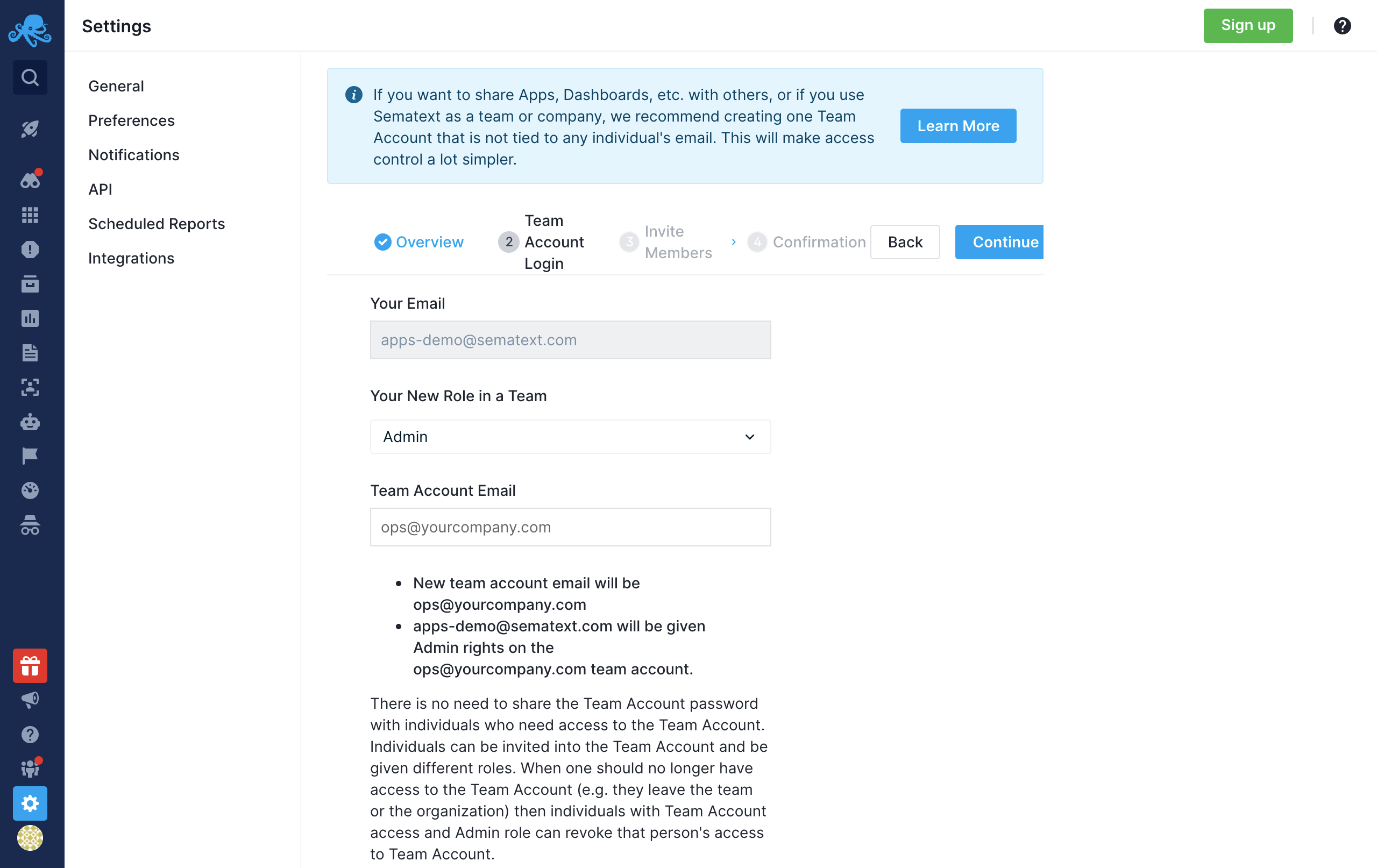 By following the steps and adding information about the new account owner, you can fully transfer the ownership of the account. Your old account automatically gets added as an admin in the new account. It's important to note that all the data from your old account will be transferred to the new one, so remove anything you don't want on the new account before initiating the account conversion.