2021
Sematext Infra Integration is out of Beta!
The Sematext Infra App integration and its functionality is now available to all Sematext Cloud users!
Infra Apps act as a storage for metrics, processes and events related to your bare-metal, virtual machine and container infrastructure. Your whole core infrastructure will be monitored through Infra Apps.
Infra Apps will also absorb all container-related functionality and reports that were previously part of the Docker integration which is getting retired.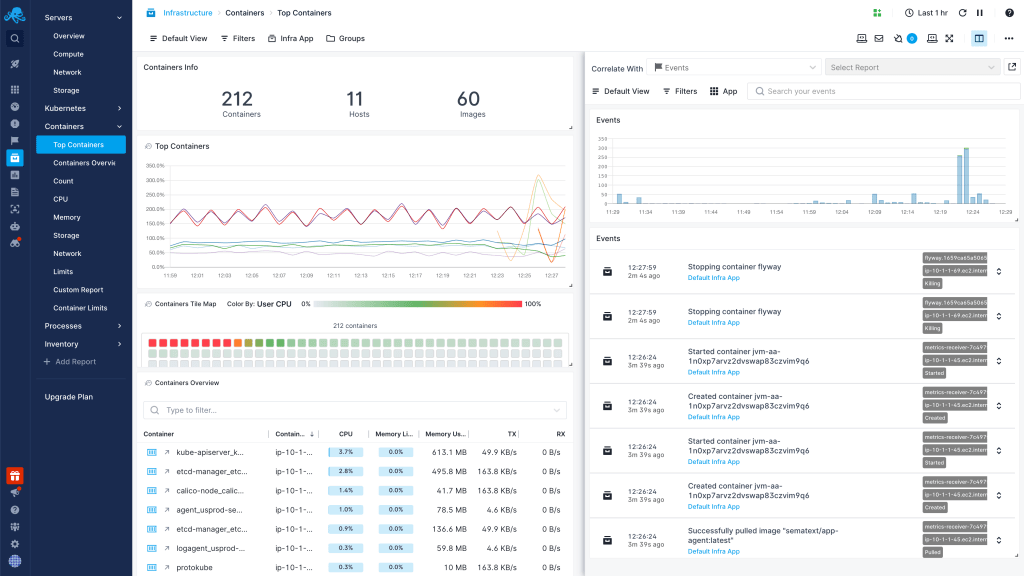 As part of that all Docker integration users will have their Docker Apps automatically converted to Infra Apps, while keeping their names intact. Their plans will be kept as well. If your Docker App was on a Standard plan, it will stay on the Standard plan after this conversion. The price remains the same and all container usage will from now on be charged through Infra Apps.
Infra Apps that were created while they were still in Beta will now be assigned a free plan to avoid any unwanted billing. To gain access to paid features, like no host or container limits, longer data retention, no alert rule limits and similar, you can upgrade any of your Infra Apps to a paid plan at any point.
There are no changes to any other integrations.
As always, due to the flexible nature of the Sematext Cloud pricing model, you can still choose a different plan for each of the Apps you own depending on your needs.
Check the documentation to learn more about Infra Apps.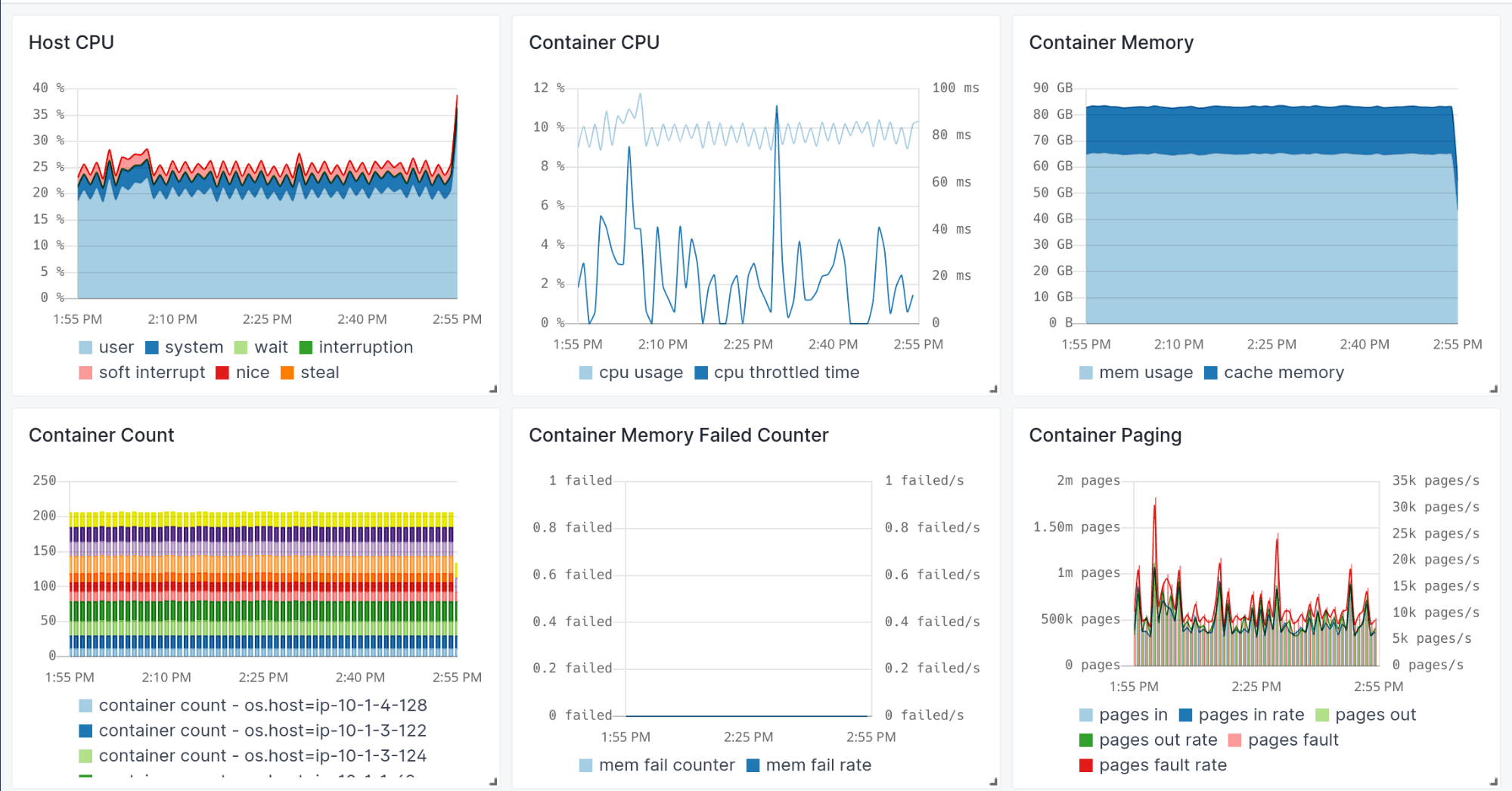 After containerd joined the family of monitoring integrations, we're following the trend and expanding our container monitoring capabilities with cri-o container runtime support. cri-o aims to deliver a native container runtime for Kubernetes workloads.
To start monitoring your cri-o containers, install the latest version of Sematext Agent. You can dig out valuable cri-o metrics including memory and CPU utilization, disk I/O stats, and network metrics.
New Container Tags for Node.js Monitoring!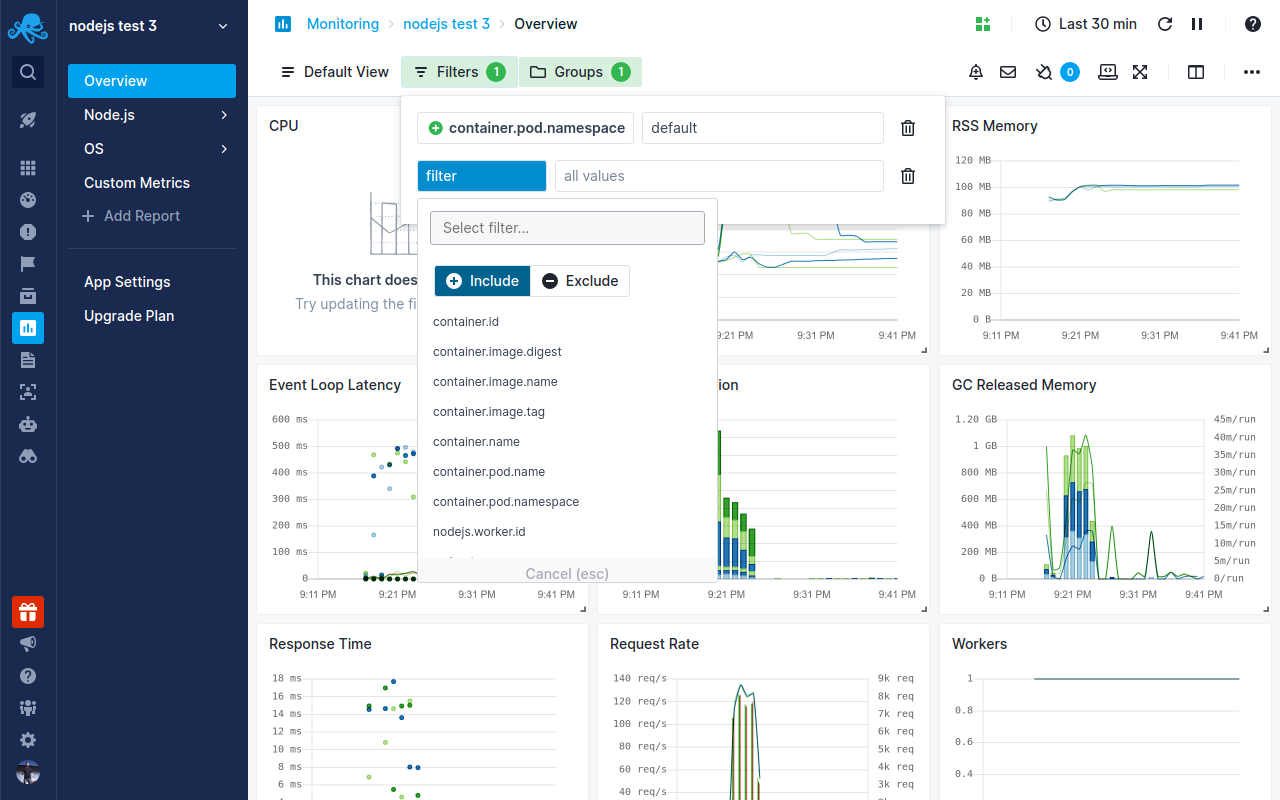 Node.js is more than twice as commonly seen in containerized environments than in non-containerized environments. We listened to our customers and decided to enhance the ability of our Node.js agent to gather container-related metadata and tags.
You'll now be able to filter and group metrics by a set of container-specific tags:
container.id
container.name
container.image.name
container.image.tag
container.image.digest
container.pod.name
container.pod.namespace
swarm.service.name
swarm.stack.name
These tags are collected no matter which containerized environment you are using. Everything is supported, anything from Docker, Docker Swarm, and Kubernetes.
Announcing Logs Discovery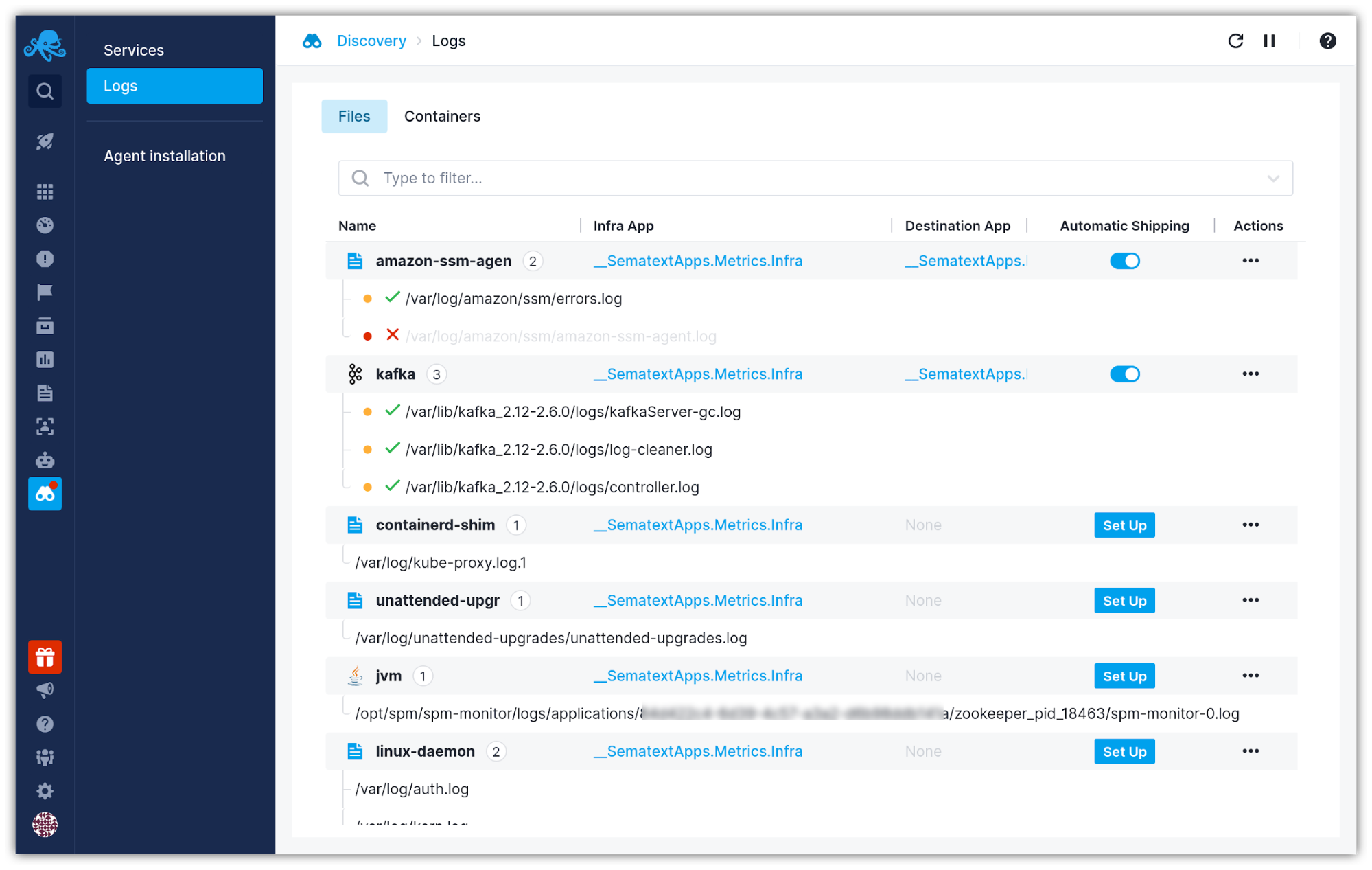 We're thrilled to announce the availability of the Logs Discovery and Automatic Logs Shipping features.
When you install the latest version of Sematext Agent it will provide you with information about all log files and containers discovered on the host where it was installed. Its comprehensive log patterns catalog structures the raw log events into events with meaningful fields out of the box making them suitable for dashboarding and the creation of precise alert rules.
The new Discovery (or this Discovery if you use Sematext Cloud EU) gives you a unified control plane that enables you to instantly see all of your log files and services that are producing them. You can configure automatic log shipping with just a few clicks directly from the UI.
To get started with Logs Discovery, install the latest version of Sematext Agent. If you want to learn more about Logs Discovery, head to our docs. Once your log sources are discovered head over to Discovery (or EU Discovery if you use Sematext EU).
Happy log digging!