Faster troubleshooting with the new Events table
The Events table now has a fresh new look with a lot of new features and efficient correlation between Sematext Apps, to enable easy and fast troubleshooting.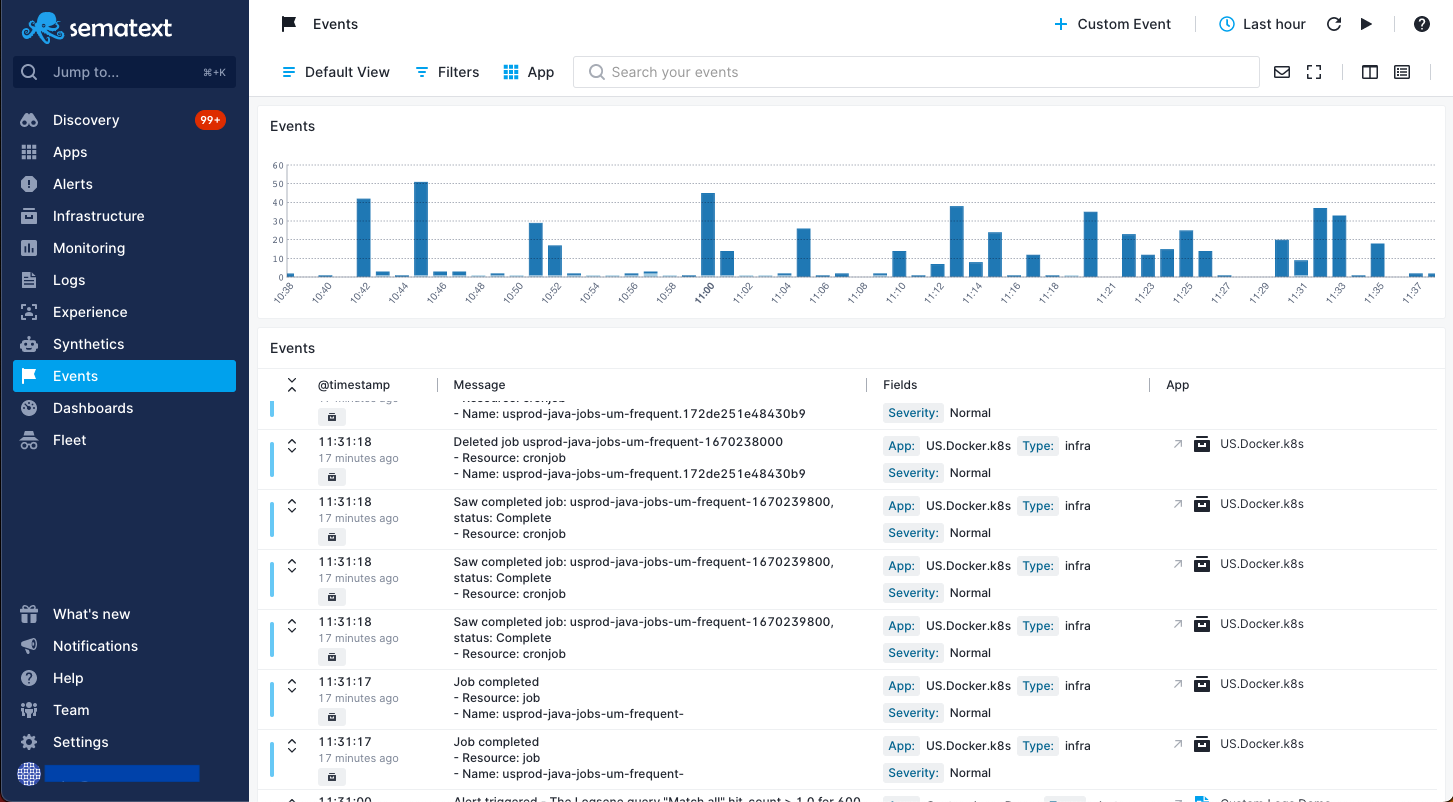 One of the important features in this update is event field filtering. Filtering enables quick identification of common events in your environment and quick understanding of potential issues. Fields can now be filtered from an expanded row, by clicking on the field of interest and then using the +/- icons to include or exclude the specific fields.

It's also possible to filter the event fields from a collapsed event row, by just clicking on the field and selecting +/- icons, as shown below.

The severity of each event is clearly visible with a coloured vertical line in front of each event and with an icon based on the severity level. All the rows are expandable and all the columns are now resizable to the desired size. Plus, scrolling is now much faster with fewer backend calls.
Another feature to improve the correlation of various events across all Apps in Sematext Cloud is hyperlinking of various event fields to areas of Sematext Cloud to enable faster troubleshooting. For example, a Pod name is now hyperlinked with the Infra App and the Pods screen that is pre-filtered with the above Pod name so that you can quickly correlate alert events with specific entities in your Kubernetes Infrastructure.

Lastly, the new design supports dark mode and is compatible with all three table row density options, configurable from Account Settings.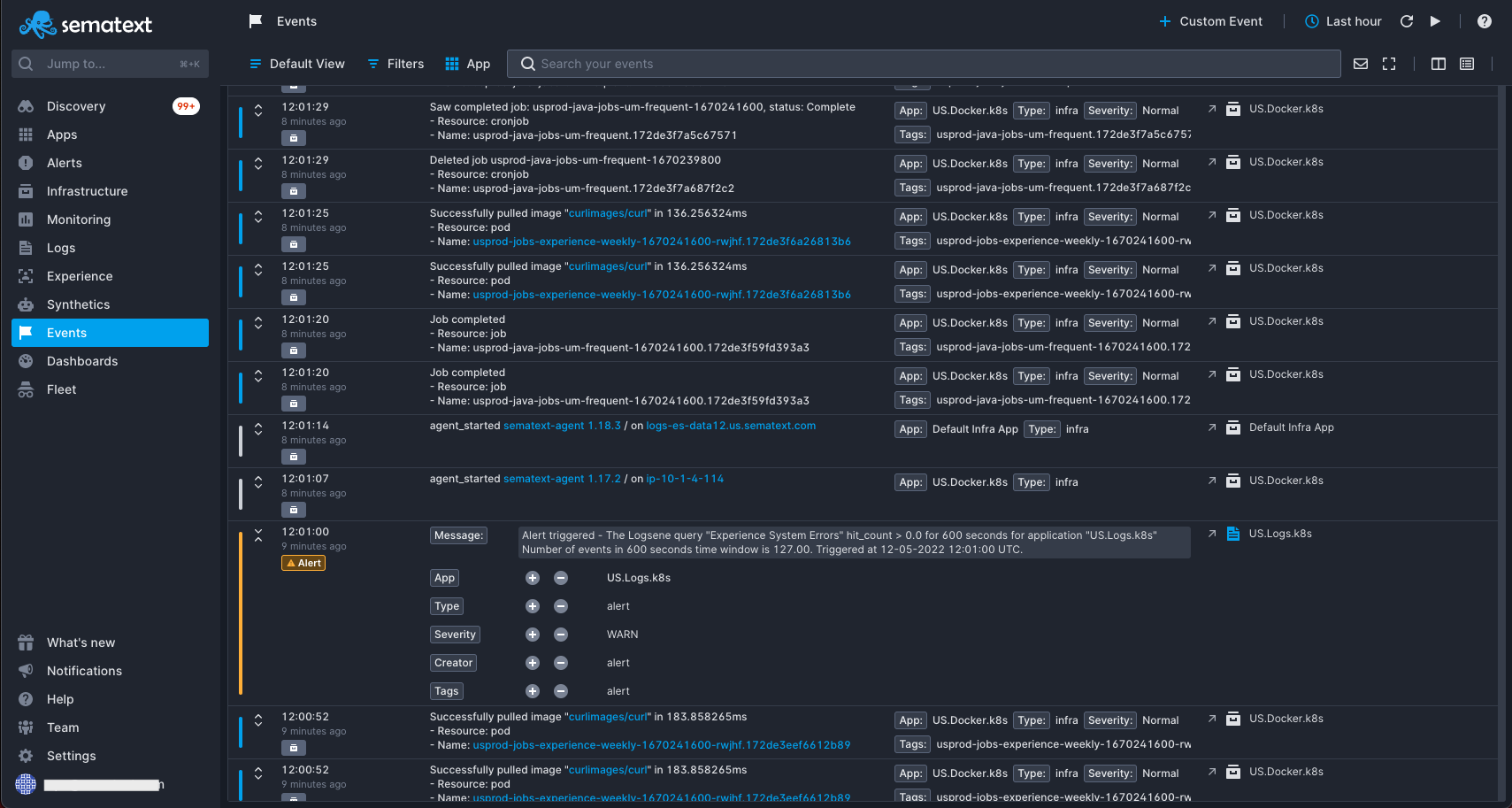 For more information, please refer to Monitoring Sematext Events.