Password Protection for Synthetics Status Pages
Status pages lets you share the status and response time of your services with internal teams, and your customers. They are also useful to share status updates during outages or scheduled maintenance.
Status Pages are exposed with a public URL and anyone with the link can view your pages.
However in some cases you might want to protect them and restrict the access to specific clients or your internal teams. Now with password protection support, you can have your Status Pages only accessible via password. You can simply enable this option from the edit Status Page page.
Once password protection is enabled, when someone navigates to the public Status Page URL, they will be prompted to enter password.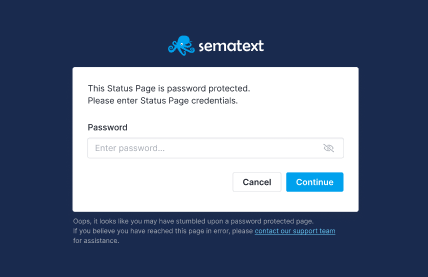 The Status Page opens only after entering the required password.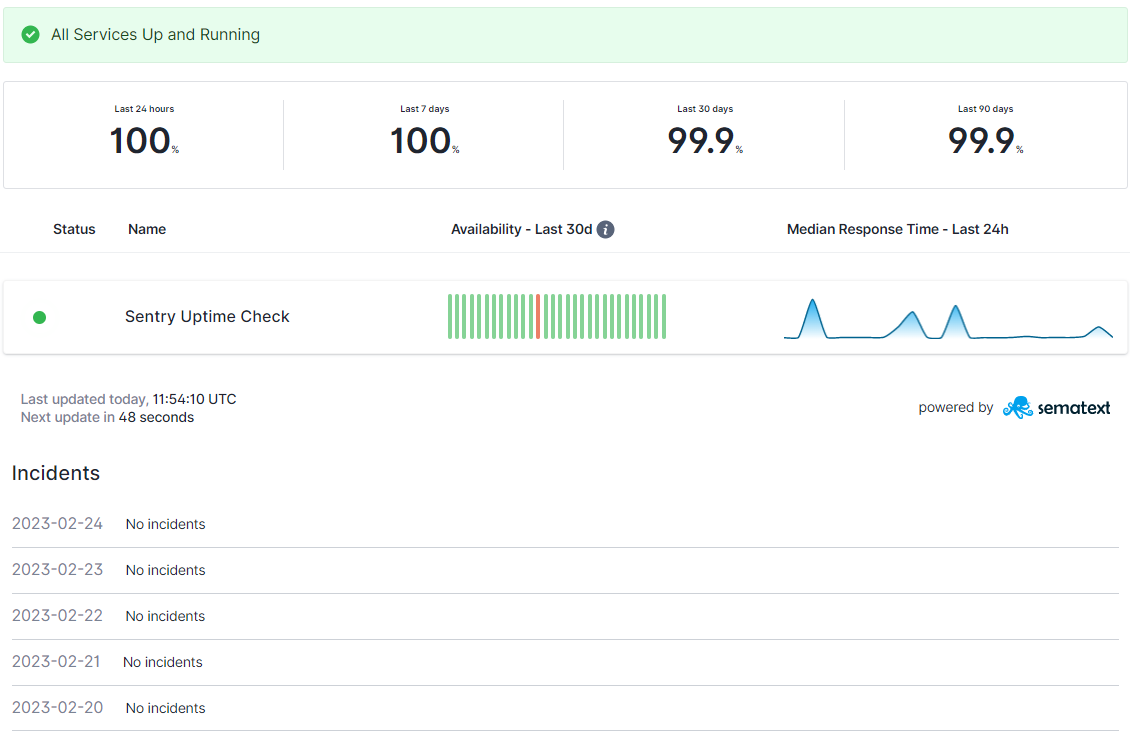 For more information, please refer to Synthetics Status Pages.