Docker Commands Cheat Sheet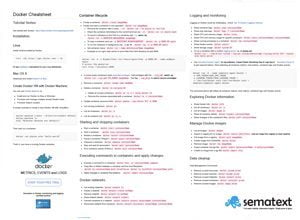 How is this helpful?
Evaluating docker for a future log management or monitoring project? This Docker cheat sheet covers all you need to know from creating and starting a container in one operation to executing commands in containers, Docker networks, Data cleanup and more. Enjoy and share!
Stay up to date
Get tips, how-tos, and news about Elastic / ELK Stack, Observability, Solr, and Sematext Cloud news and updates.