Elasticsearch Fundamentals
Elasticsearch Fundamentals
Upcoming Elasticsearch Classes 2019
| Date | Price | Registration |
| --- | --- | --- |
| Mar 4, 2019 | $200 / person Only $180 / person before Feb 6th | Register Now |
| May 6, 2019 | $200 / person Only $180 / person before 6th Apr | Register Now |
| Sept 16, 2019 | $200 / person Only $180 / person before 20 July | Register Now |
| Dec 2, 2019 | $200 / person Only $180 / person before 30 Sept | Register Now |
Overview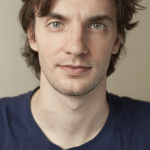 This is the fastest way to get started with Elasticsearch. A quick 2-hour session that will get you updated on core Elasticsearch concepts and how to spin up a cluster, index data, run searches and aggregations. This Elasticsearch online class is taught by Radu Gheorghe‌‌, a seasoned Elasticsearch instructor, and consultant from Sematext, author of "Elasticsearch in Action", and frequent conference speaker.
Who Should Attend
This Elasticsearch online course is designed for anyone who wants to understand how Elasticsearch works, or to get started with setting it up for either search or log aggregation.
Why Attend
The virtual Elasticsearch training gives you and your team a quick, yet deep dive into using Elasticsearch and how it works under the hood. Further benefits:
A customized learning experience, targeted for solving specific use-cases
Classes are instructor-led and exercises are derived from years of working with clients.
Small class sizes allowing for more interaction and more time to discuss what matters to you in practice.
More flexible – no need to travel, a short class is easier to fit in your schedule
Same high-quality instruction as our public or private Elasticsearch classes
Course Outline
Basic flow of data in Elasticsearch

What is Elasticsearch and typical use-cases. Strengths and weaknesses
How to install Elasticsearch and what are the main configuration files
Indexing a document: what is an index, type and ID
Field types in your mapping: text, keyword, numeric and geo
What's the difference between a stored and and indexed field. What is _source?
How text analysis influences what matches and what doesn't
Getting a document by ID. Why is it so expensive?
Anatomy of a search
Adding aggregations to a search
Doc values and why you need to store the same data a third time (in addition to indexed fields and _source)
How updates work and why you should avoid them if possible
Why deletes are soft and when data is really expunged
Lab

CRUD operations
Running a full-text search
Running aggregations on query results
Pagination

Working with an Elasticsearch cluster

What are primary and replica shards. How failover works
How searches are distributed to multiple shards (of one or multiple indices)
Configuring unicast to tell nodes how to join a cluster
Using Cat APIs to get the current state of the cluster
Lab

Creating indices with different numbers of shards
Checking the health of the overall cluster and specific indices
Adding new nodes to the cluster
Things to Remember
For the online training, all participants must use their own computer with OSX, Linux, or Windows, with the latest version of Docker installed. A modern browser is needed to join the virtual classroom, as well as a working headset, microphone and camera.
Participants should also be comfortable using a terminal/command line. Sematext provides:
A digital copy of the training material, including exercises
An archive with Docker Compose files, configs, scripts, etc.