Elasticsearch Operations
Elasticsearch Operations
For 2019, on our remote training schedule, we are providing 2h classes, use-case targeted classes to fit your needs. Each of them helps you solve a specific problem rather than provide you with general knowledge. Check below the ones helping you get started with Elasticsearch. Choose those ones fitting your use-case.
Upcoming Elasticsearch Classes 2019
Overview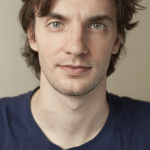 Comprehensive 2-day sessions (two 4-hour sessions), this Elasticsearch online class is taught by Radu Gheorghe, a seasoned Elasticsearch instructor, and consultant from Sematext, author of "Elasticsearch in Action", and frequent conference speaker. The training is held online from 9:00 am – 1:00 pm (ET).
After taking this course you will learn about:
everything you need to handle your Elasticsearch clusters in production – from tuning OS and JVM for performance through commits, merge policies and caches, query routing, scrolling, thread pools, and so on.
a number of tips and tricks for scaling out your cluster, different types of nodes and deployment topologies, best way to handle time-based indices, etc.
various Elasticsearch APIs important for keeping your cluster healthy, about backups, hot threads, logging, monitoring tools and so on.
Each section is followed by a lab with multiple hands-on exercises. See course outline below for more.
Who Should Attend
The course is designed for technical attendees with basic Elasticsearch experience. A person should be able to index data to Elasticsearch, run queries and aggregations, work with mappings and analysis. Experience with Linux systems is not a must, but a basic familiarity with running shell commands (e.g., using curl command) will make the course more enjoyable. If you do not have prior Elasticsearch experience, we strongly suggest you consider attending our Intro to Elasticsearch class first.
Prerequisites
Intro to Elasticsearch or pre-existing knowledge of Elasticsearch concepts covered in Intro to Elasticsearch
Why Attend
The virtual Elasticsearch training gives you and your team the skills needed to successfully use Elasticsearch capabilities by improving your workflow and increasing efficiency.
Further benefits:
a customized learning experience
same high-quality instruction as our public or private Elasticsearch classes
more affordable than public training
more flexible – no need to travel
Things to Remember
For the online training all participants must use their own computer with OSX, Linux, or Windows, with the latest version of Java installed.  Participants should be comfortable using a terminal / command line. Sematext provides:
a digital copy of the training material
a VM with all configs, scripts, exercises, etc.
Course Outline
Modules
Performance tuning

bulk, multiget and multisearch APIs
OS cache vs JVM heap
locking memory on startup
sizing the heap to allow for just enough overhead: how big is your live set?
dealing with high GC, especially with big heaps
the controversial G1 GC: when to use it, when not to
managing field data if it's needed: size, circuit breakers, filtering
eager loading of field data and global ordinals
query and request cache sizing
page recycler cache: what it is and how to size it
how often to commit: translog, index buffer and refresh interval
merge policies: when to tune, when to force merges
how data and queries are distributed: routing, search type and shard preference
using scroll for deep paging
a closer look into doc values
thread pools: when to tune them and how
hardware considerations: CPU vs RAM vs Disk throughput & latency
the controversial network storage: when to use it and how
Lab

using the bulk, multiget and multisearch APIs
using routing
getting global document frequencies for more accurate scoring
using scroll to go over all documents matching a query
querying locally stored shards
adjusting heap size and GC settings
tuning query cache, field data and index buffer sizes
adjusting the refresh interval and translog thresholds
tuning the merge policy for heavy indexing
sizing threadpool queues for use-cases with many shards

Scaling out

unicast settings; network settings
minimum master nodes
choosing the number of shards and replicas
node roles
when to use dedicated masters and dedicated load balancer nodes
time-based indices and aliases
rolling indices by size
using shard allocation for high availability between racks and availability zones
setting up a tiered cluster
using the Cluster Reroute API
configuring the delayed timeout and synced flush for when a node leaves
using tribe nodes
Lab

setting up a two node cluster
configuring delayed allocation
adjusting index settings on creation and at runtime
setting up a tiered cluster
setting up a dedicated master and a dedicated load balancer
configuring allocation awareness for two availability zones
setting up recovery to start only when a quorum of nodes is up
tuning recovery and relocation settings to the network bandwidth
setting up a tribe node

Monitor and administer your cluster

index and search templates
order of applying index templates
snapshot and restore
how incremental snapshots work
index and cluster stats APIs
segments and recovery APIs
cluster health API: what do the color codes mean
cat APIs: health, indices, shards
monitoring products
important metrics to watch and alert on; what they indicate
logging; changing settings on the fly
hot threads API
Lab

working with index templates
using the Cat API to check nodes and thread pool stats
exploring the cluster state
gathering query slow logs