Elasticsearch Tuning 101
Elasticsearch Tuning 101
Upcoming Elasticsearch Classes 2019
| Date | Price | Registration |
| --- | --- | --- |
| Mar 11, 2019 | $200 / person Only $180 / person before Feb 6th | Register Now |
| May 13, 2019 | $200 / person Only $180 / person before 6th Apr | Register Now |
| Sept 23, 2019 | $200 / person Only $180 / person before 20 July | Register Now |
| Dec 9, 2019 | $200 / person Only $180 / person before 30 Sept | Register Now |
Overview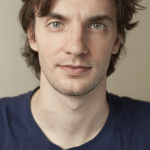 This class will allow you to squeeze more performance out of your Elasticsearch cluster. You'll learn more about how Elasticsearch writes data and how you can use routing to improve performance on a multi-tenant cluster. You'll learn how to set the heap size to fit your needs (sometimes breaking rule-of-thumb recommendations, like using half of the RAM or under 30GB), what's taking heap and how you can save it. Radu Gheorghe, a seasoned Elasticsearch instructor, and consultant from Sematext, author of "Elasticsearch in Action", and frequent conference speaker will be your trainer.
Who Should Attend
This course is designed for anyone with a good understanding of Elasticsearch core concepts (indices, shards, replicas, nodes) and wants to understand the most important knobs for tuning the performance of their cluster.
Why Attend
Using hardware efficiently impacts both the cost/performance ratio of your deployment and how much you can scale it without too much administrative overhead. This class takes a deep dive of how Elasticsearch writes, reads and uses memory, so that you can squeeze more performance. Further benefits:
A customized learning experience, targeted for solving specific use-cases
Classes are instructor-led and exercises are derived from years of working with clients.
Small class sizes allowing for more interaction and more time to discuss what matters to you in practice.
More flexible – no need to travel, a short class is easier to fit in your schedule
Same high-quality instruction as our public or private Elasticsearch classes
Course Outline
How does the transaction log work and what are the reliability vs performance trade-offs
Real-time or fast? Adjusting the index buffer and refresh interval
Many small tenants? Make queries N times faster with custom routing
How and when to profile queries
How much memory is needed and how to divide it between heap and OS caches
When to adjust different kinds of caches and how
Saving heap by identifying unused memory structures
Lab

Index and search documents using routing
Monitor and adjust the heap size to fit your needs
Adjust refresh interval and flush thresholds
Adjust cache sizes and mappings to fit your needs
Things to Remember
For the online training, all participants must use their own computer with OSX, Linux, or Windows, with the latest version of Docker installed. A modern browser is needed to join the virtual classroom, as well as a working headset, microphone and camera.
Participants should also be comfortable using a terminal/command line. Sematext provides:
A digital copy of the training material, including exercises
An archive with Docker Compose files, configs, scripts, etc.