Intro to Elasticsearch
Intro to Elasticsearch
For 2019, on our remote training schedule, we are providing 2h classes, use-case targeted classes to fit your needs. Each of them helps you solve a specific problem rather than provide you with general knowledge. Check below the ones helping you get started with Elasticsearch. Choose those ones fitting your use-case.
Upcoming Elasticsearch Classes 2019
Overview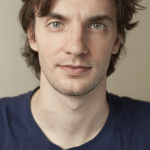 Comprehensive 2-day sessions (two 4-hour sessions), this Elasticsearch online class is taught by Radu Gheorghe, a seasoned Elasticsearch instructor, and consultant from Sematext, author of "Elasticsearch in Action", and frequent conference speaker.
After taking this course you will:
understand all core Elasticsearch concepts – data, master, and client nodes and their differences, sharding, replication, mapping, search relevance scores, etc.
be able to index data into Elasticsearch and retrieve it using search and realtime get APIs
have a solid grasp of the underlying query parsing, analysis, tokenization, and various types of queries.
learn about a number of different types of Elasticsearch aggregations
Each section is followed by a lab with multiple hands-on exercises. See course outline below for more.
Who Should Attend
This Elasticsearch online course is designed for technical attendees with any knowledge level. No prior Elasticsearch experience or knowledge is required. Experience with Linux systems is not a must, but basic familiarity with running shell commands (e.g., using curl command) will make the course more enjoyable.
Prerequisites
None, just desire to learn!
Why Attend
The virtual Elasticsearch training gives you and your team the skills needed to successfully use Elasticsearch capabilities by improving your workflow and increasing efficiency. Further benefits:
a customized learning experience
same high-quality instruction as our public or private Elasticsearch classes
more affordable than public training
more flexible – no need to travel
Things to Remember
For the online training all participants must use their own computer with OSX, Linux, or Windows, with the latest version of Java installed.  Participants should be comfortable using a terminal / command line. Sematext provides:
a digital copy of the training material
a VM with all configs, scripts, exercises, etc.
Course Outline
Modules
Basic flow of data in Elasticsearch

what is Elasticsearch and typical use-cases
shards and replicas; packaging
installation; configuration files
indexing; what is an index, type and ID
mappings; stored and indexed fields; _source and _all
analysis basics
realtime get
search; how searches are distributed to shards
ranking by TF/IDF and BM25
aggregations and doc values introduction
updates; versioning
deletes; introduction to Lucene segment merges
Lab

CRUD operations
query and filter
pagination

Controlling how data is indexed and stored

mappings and mapping types
multi-field definitions
default mappings; dynamic mappings
texts, keywords, integers and other core types
date formats
predefined fields; when to store fields separately vs using _source
analyzers; using the Analyze API
char filters
tokenizers: standard vs whitespace
token filters: lowercase, stopwords, synonyms, ngrams and shingles
Lab

exact match vs full-text search
using the asciifolding token filter for better internationalization
using language analyzers to support stemming

Searching through your data

selecting fields, source filtering and fielddata fields
sorting and pagination
search basics: term, range and bool queries
enable caching through the filter context
match query: configuring the analyzer, operator, common terms and fuzziness
query string and simple query string queries
Lab

using various ways of selecting fields
configure sorting and pagination
using a bool query to combine different match, range and term queries
boosting exact matches above stemmed ones

Aggregations

relationships between queries and aggregations; post filter, global aggregations
general optimizations: avoid script fields, set result size to 0 to cache
metrics aggregations: stats, cardinality, percentiles
why terms, cardinality and percentiles are approximate
multi-bucket aggregations: terms, ranges and histograms
single-bucket aggregations and nesting; how nesting works
Lab

configure sizes of results, per-shard and overall buckets
computing the cardinality of a field
sorting buckets by results of sub-aggregations
optimizing terms queries by configuring collect mode
nest the sum and histogram aggregations