Elasticsearch Training at GeeCON 2015
sematext on
[Note: Early Bird pricing ends on Tuesday, May 5!]
For those of you interested in some comprehensive Elasticsearch training taught by experts (and authors of several Elasticsearch books!) who know it inside and out, you are in luck if you are attending — or considering — the GeeCON conference taking place in Krakow from May 13-15.
There will be two full-day training workshops held on May 12 — Elasticsearch Intro and Elasticsearch Advanced — run by Sematext engineers Radu Gheorghe and Rafał Kuć.
You can find the details for each session here, including costs and topics covered: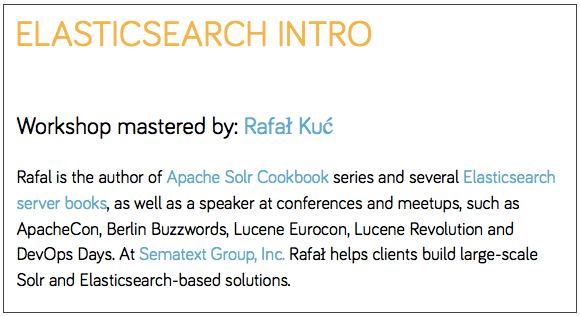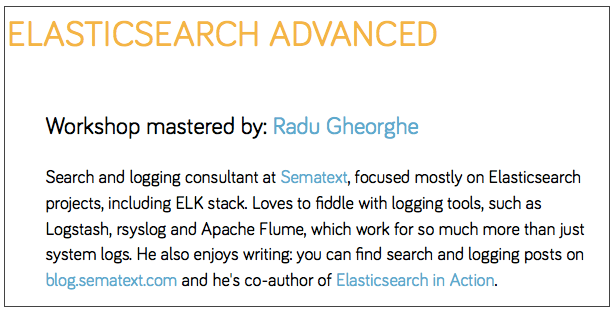 In both training workshops attendees will go through a series of short lectures followed by exercises and Q&A sessions covering the many aspects of Elasticsearch.  There will also be plenty of opportunities to get production tips & tricks that make things smoother.
If you can't make it…watch this space.  We'll be adding more Elasticsearch training workshops in the US, Europe and possibly other locations in the coming months.  We are also known worldwide for our Elasticsearch consulting services and production support if you need help asap.
Hope to see you in Krakow!