Process Monitoring
Track down resource-hungry processes to solve performance issues faster
6,000+ companies have used Sematext Cloud
Get Actionable Insights Faster with Sematext Cloud Try it free now.
Real-time visibility across your whole infrastructure
Process-level visibility across all servers and containers
Spot processes with the highest CPU or Memory usage
See all process metrics on one screen: CPU usage, RSS memory, IO read/write bytes & IO read/write operations…
Monitor resource-hungry processes
Use process filtering to view processes running as a particular user across your entire infrastructure
Group and filter processes by hosts, process names, containers, and much more
See top processes on a server, container, or pod basis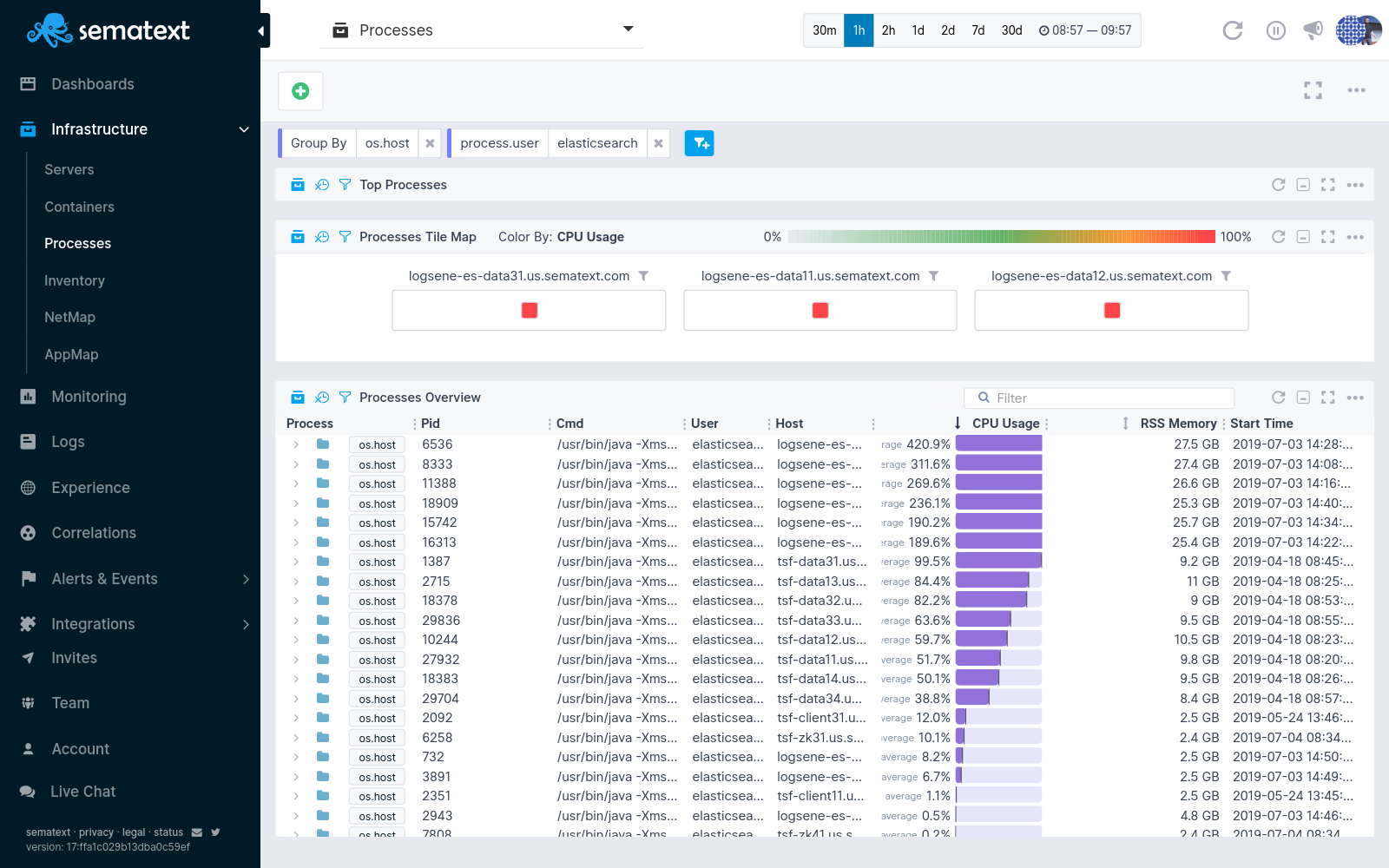 Monitor dozens of performance metrics
Sematext Agent detects which processes have the highest CPU, memory, and IO usage, and ships the metrics to Sematext Cloud.
Top processes are ordered by CPU usage or RSS memory
No need to ssh into machines and inspect processes with top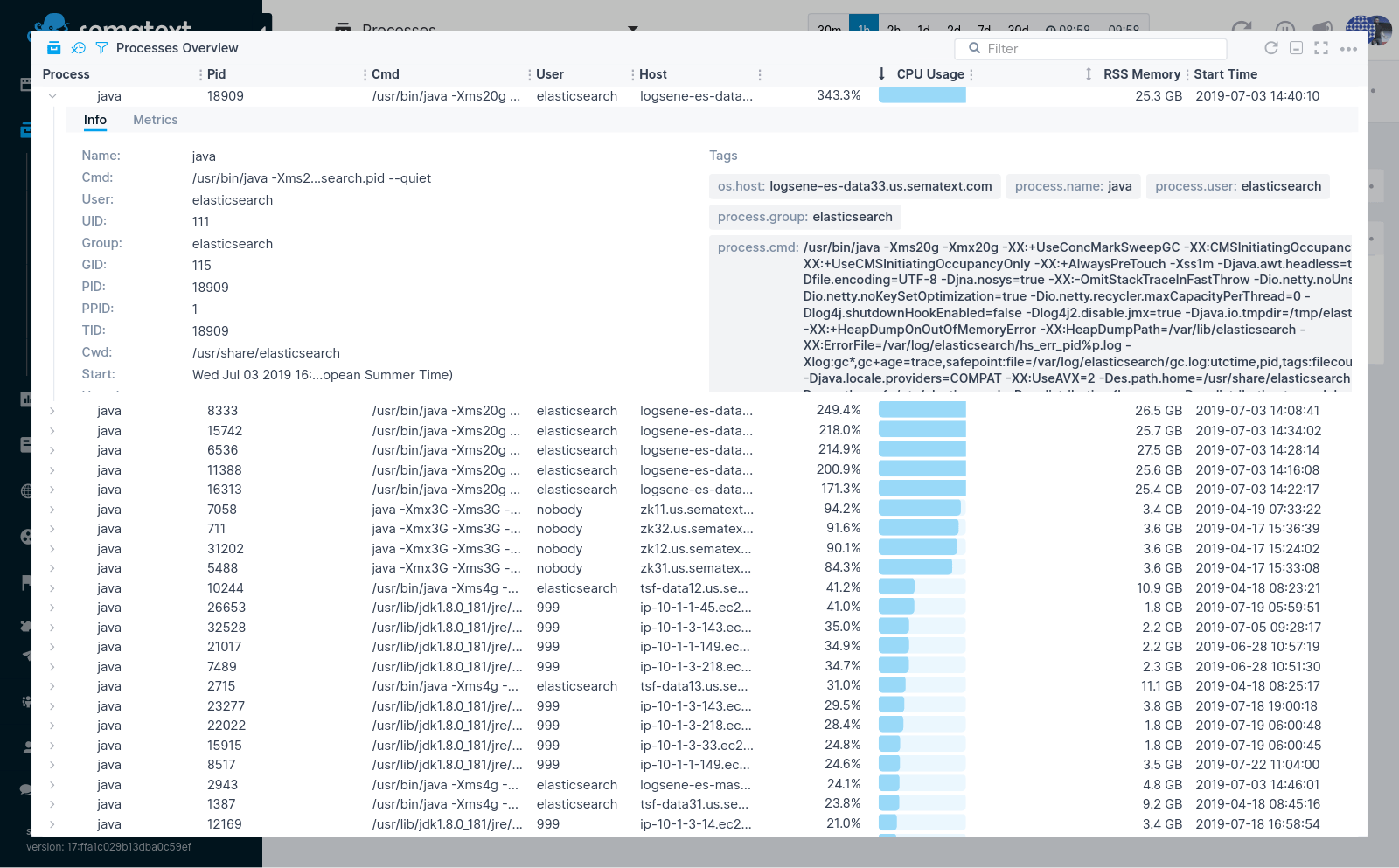 Find root causes behind server or container loads
Shows specific processes causing server or container loads
Discover processes running as root or superuser
Identify processes running with different parameters or as different users on different servers when they should really be identical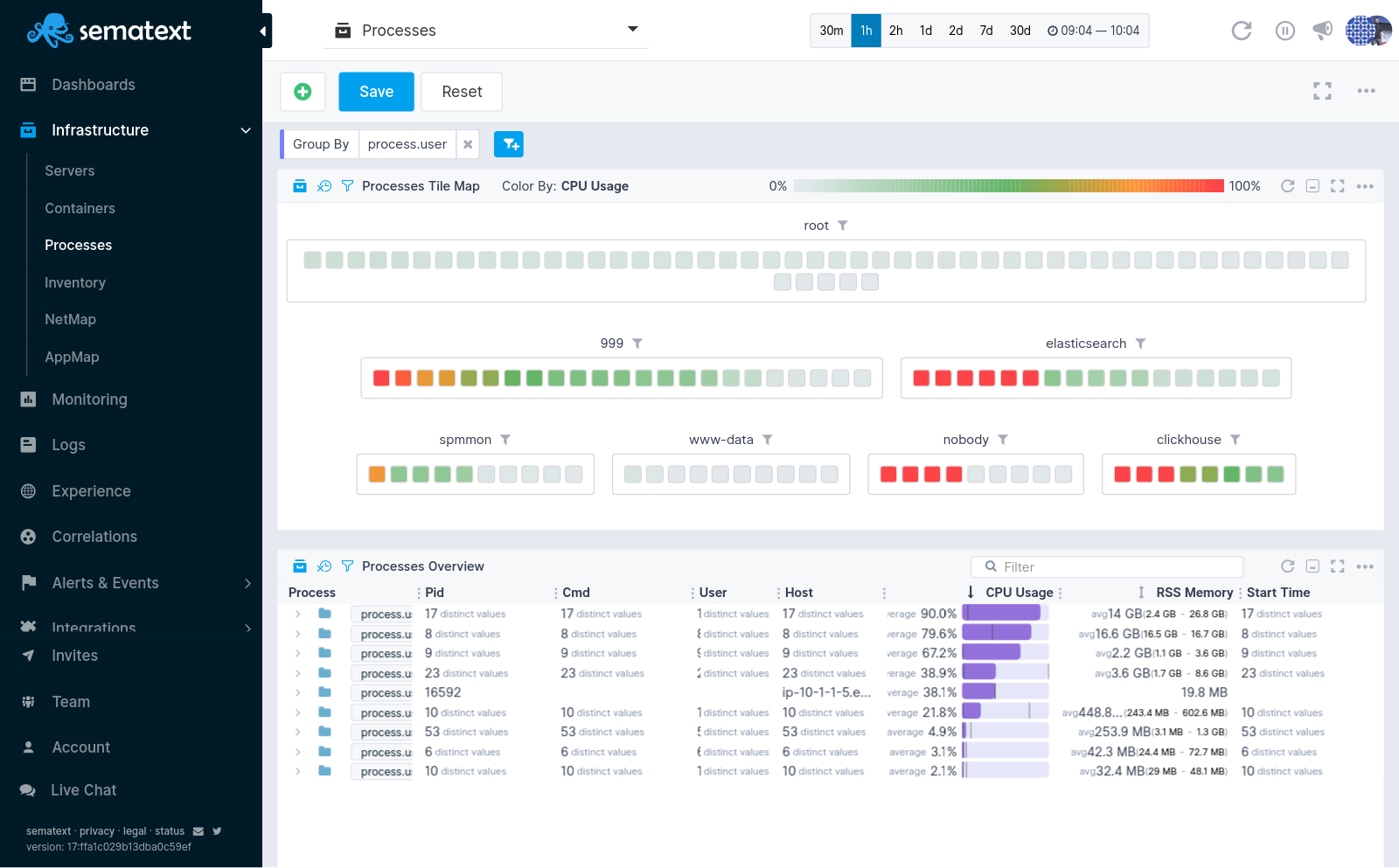 Integrations
Numerous integrations let you collect metrics and events across your whole stack.
Get started in minutes with out-of-the-box dashboards, alerts and anomaly detection rules
Slice and dice by a number of context-aware filters
Solr & SolrCloud, Elasticsearch, Spark, Storm, Kafka, Cassandra , HBase, MongoDB, Hadoop MapReduce, HDFS, YARN, Docker, CoreOS, Node.js, Express, Apache, Nginx (Plus), HAProxy, Redis, Memcached, MySQL, MariaDB, AWS EC2 ELB EBS RDS…
See All Integrations