Training Workshops – Elasticsearch & ELK Stack
Hands-on, interactive training taught by experts for beginners and experienced users alike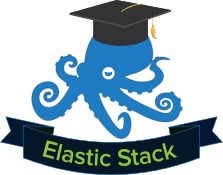 Sematext is
known worldwide
for our
Elasticsearch, ELK stack and Solr consulting services
and production support, and we are now helping others to become more proficient in these technologies via 1- and 2-day training workshops.
In each workshop attendees will go through several sequences of short lectures followed by interactive, group, hands-on exercises. There will be a Q&A session after each such block. All training is delivered by one of our experts —
engineers
who have written books, spoken at conferences and have many years of experience helping enterprise, medium and small organizations alike.
All of our training workshops are open to anyone who wants to become more knowledgeable and skilled with Elasticsearch and ELK stack (Elasticsearch / Logstash / Kibana).
Sematext was an ideal training partner for Parse.ly. We had just recently adopted Elasticsearch on a new project, and they gave us two days of solid training that was tailored to our team's needs. The material was built atop strong foundations and moved quickly into advanced areas around querying, Lucene internals, and cluster performance. It was clear that it was all informed by real-world experience operating these systems at scale.
Elasticsearch Workshops
All Elasticsearch training workshops are 1-day sessions usually taking place from 9:00 am – 5:00 pm. Each section is followed by a lab with multiple hands-on exercises.
Intro to Elasticsearch
After taking this course you will understand all core Elasticsearch concepts – data, master, and client nodes and their differences, sharding, replication, mapping, search relevance scores, etc. You will be able to index data into Elasticsearch and retrieve it using search and realtime get APIs… More Info
Advanced Elasticsearch
In this course you will learn to index data into Elasticsearch and retrieve it using search and realtime get APIs. You will have a solid grasp of the underlying query parsing, analysis, tokenization, and various types of queries. Finally, you will learn about a number of different types of Elasticsearch aggregations… More Info
Elasticsearch for Logging
After taking this course you will learn how to set up and use Kibana and Timelion, build different types of visualizations, how to create dashboards, dig in with sub-aggregations, and use Kibana to search through data. We'll cover log shipping with Logstash, various Beats, Logagent, and rsyslog. This will cover various inputs, outputs, using Elasticsearch Ingest node, using grok, and so on… More Info
Elasticsearch Operations
In this course you will learn about everything you need to handle your Elasticsearch clusters in production – from tuning OS and JVM for performance through commits, merge policies and caches, query routing, scrolling, thread pools, and so on… More Info
Need On-Site or Remote Elasticsearch Training