Elasticsearch & ELK Stack Training
Sematext is known worldwide for our Elasticsearch and Elastic Stack expertise and world-class Elasticsearch support. Our 1 and 2-day Elasticsearch classes are delivered via a virtual classroom, on-site, or remotely. Instructor-led and highly hands-on, our Elastic Stack classes are chalk-full of hard-earned tips and tricks that will save you time, elevate your level of competency, and help you master Elastic Stack faster.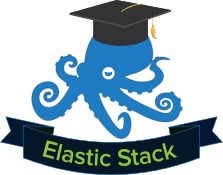 Each class consists of several sequences of short lectures followed by interactive, hands-on exercises. Each section ends with Q&A. All training is delivered by one of our experts —
engineers
who have written books, spoken at conferences and have many years of experience helping enterprise, medium and small organizations alike.
Sematext was an ideal training partner for Parse.ly. We had just recently adopted Elasticsearch on a new project, and they gave us two days of solid training that was tailored to our team's needs. The material was built atop strong foundations and moved quickly into advanced areas around querying, Lucene internals, and cluster performance. It was clear that it was all informed by real-world experience operating these systems at scale.
Upcoming Elasticsearch Classes
| Class | Date | Location | Register |
| --- | --- | --- | --- |
| Intro to Elasticsearch | May 7-8 EMEA friendly time | Remote | Register |
| Intro to Elasticsearch | May 21-22 | Remote | Register |
| Intro to Elasticsearch | Sept 17-18 | Remote - early bird ends July 20 | Register |
| Intro to Elasticsearch | Dec 3-4 | Remote - early bird ends Sept 30 | Register |
| Elasticsearch Operations | May 9-10 - EMEA friendly time | Remote | Register |
| Elasticsearch Operations | May 23-24 | Remote | Register |
| Elasticsearch Operations | Sept 19-20 | Remote - early bird ends July 20 | Register |
| Elasticsearch Operations | Dec 5-6 | Remote - early bird ends Sept 30 | Register |
| Elasticsearch for Logging | May 14-15 EMEA friendly time | Remote | Register |
| Elasticsearch for Logging | May 30-31 | Remote | Register |
| Elasticsearch for Logging | Sept 24-25 | Remote - early bird ends July 20 | Register |
| Elasticsearch for Logging | Dec 10-11 | Remote - early bird ends Sept 30 | Register |
Need On-Site or Remote Elasticsearch Training