Administering Elasticsearch
Administering Elasticsearch
Upcoming Elasticsearch Classes 2019
| Date | Price | Registration |
| --- | --- | --- |
| Mar 14, 2019 | $200 / person Only $180 / person before Feb 6th | Register Now |
| May 16, 2019 | $200 / person Only $180 / person before 6th Apr | Register Now |
| Sept 26, 2019 | $200 / person Only $180 / person before 20 July | Register Now |
| Dec 12, 2019 | $200 / person Only $180 / person before 30 Sept | Register Now |
Overview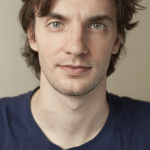 This class offers a clear and deep understanding of Elasticsearch's management capabilities. From pre-configuring index settings and mappings, to backup and how to safely perform upgrades. Radu Gheorghe, a seasoned Elasticsearch instructor, and consultant from Sematext, author of "Elasticsearch in Action", and frequent conference speaker will be your trainer.
Who Should Attend
This course is designed for anyone operating Elasticsearch clusters, as this class teaches how to perform administrative tasks. A good understanding of core concepts is required (indices, shards, mappings replicas, nodes).
Why Attend
This class makes operating Elasticsearch correct and efficient. Correct because you will learn how to properly do required operational tasks, such as backups and upgrades. Efficient because you will also learn how to set up patterns for indices and searches, as well as how to set up your cluster's allocation settings to avoid issues that typically appear when the cluster is under stress. Further benefits:
A customized learning experience, targeted for solving specific use-cases
Classes are instructor-led and exercises are derived from years of working with clients.
Small class sizes allowing for more interaction and more time to discuss what matters to you in practice.
More flexible – no need to travel, a short class is easier to fit in your schedule
Same high-quality instruction as our public or private Elasticsearch classes
Course Outline
Predefining index mappings and settings through templates
Moving queries from code to configuration via search templates
Identify and cancel long-running operations via task management
How to do cluster restarts properly to minimize downtime and inconsistencies
Rolling upgrades vs full cluster upgrades. When to do which
How snapshots work and how to perform them to minimize backup time and data loss
Control chatter between nodes through allocation settings: options and trade-offs
Lab

Setting up multiple index templates with different orders
Making sure cluster starts recovery when enough nodes are up
Avoiding the domino effect when a node goes down via allocation settings
Things to Remember
For the online training, all participants must use their own computer with OSX, Linux, or Windows, with the latest version of Docker installed. A modern browser is needed to join the virtual classroom, as well as a working headset, microphone and camera.
Participants should also be comfortable using a terminal/command line. Sematext provides:
A digital copy of the training material, including exercises
An archive with Docker Compose files, configs, scripts, etc.