Elasticsearch for Logging
Elasticsearch for Logging
For 2019, on our remote training schedule, we are providing 2h classes. Each of them helps you solve a specific problem rather than provide you with general knowledge. Here are the ones on Elasticsearch's logging ecosystem. Choose those ones fitting your calendar.
Upcoming Elasticsearch Classes 2019
Overview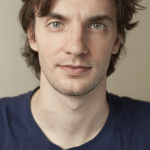 Comprehensive 2-day sessions (two 4-hour sessions), this Elasticsearch online class is taught by Radu Gheorghe, a seasoned Elasticsearch instructor, and consultant from Sematext, author of "Elasticsearch in Action", and frequent conference speaker.
After taking this course you will know how to:
set up and use Kibana and Timelion
build different types of visualizations
create dashboards, dig in with sub-aggregations, and use Kibana to search through data.
We'll cover log shipping with Logstash, various Beats and Logagent. This will cover various inputs, outputs, using Elasticsearch Ingest node, using grok, and so on. Each section is followed by a lab with multiple hands-on exercises. See course outline below for more.
Who Should Attend
The course is designed for technical attendees with basic Elasticsearch experience, as we'll focus on the tooling around Elasticsearch. A person should be able to index data to Elasticsearch, run queries and aggregations, work with mappings and analysis.
Experience with Linux systems is not a must, but a basic familiarity with running shell commands (e.g., using curl command) will make the course more enjoyable. If you do not have prior Elasticsearch experience, we strongly suggest you consider attending our Core Elasticsearch training first.
For running a logging setup in production, with a non-trivial volume of logs, one needs a good understanding of performance, scaling, monitoring and administering the components involved. While we cover these aspects for ETL tools (Logstash, Logagent, etc) here, the equivalent Elasticsearch part is covered in our Elasticsearch Operations course.
Prerequisites
Intro to Elasticsearch or pre-existing knowledge of Elasticsearch concepts covered in Intro to Elasticsearch
Why Attend
The virtual Elasticsearch training gives you and your team the skills needed to successfully use Elasticsearch capabilities by improving your workflow and increasing efficiency.
Further benefits:
a customized learning experience
same high-quality instruction as our public or private Elasticsearch classes
more affordable than public training
more flexible – no need to travel
Things to Remember
For the online training, all participants must use their own computer with OSX, Linux, or Windows, with the latest version of Java installed.  Participants should be comfortable using a terminal / command line.
Sematext provides:
a digital copy of the training material
a VM with all configs, scripts, exercises, etc.
Course Outline
Modules
Data visualisation through Kibana

installation and configuration
index patterns; refreshing the fields list
discovering and searching raw data
Lucene query syntax vs Kuery syntax
visualizing data; types of visualizations and what they're used for
Timelion charts; using the Timelion query language
building dashboards
Lab

building complex queries through the Lucene query syntax
digging deeper into data through sub-aggregations
building dashboards on top of saved searches and visualizations
comparing different data series in Timelion (raw average vs moving average)

Data ingestion through Logstash

installation
inputs: popular input plugins and their configuration options
codecs: parsing JSON and multiline logs
filters: using grok and geoip to parse and enrich data
outputs: popular output plugins and their options
pipeline pattern: using Logstash on every logging box
using Logstash with Kafka and Redis as a buffer
adjusting pipeline workers and batch sizes
adjusting Logstash heap size
specific plugin tunables
Lab

configuring Logstash to parse and enrich Apache logs
tuning Logstash for throughput
using Logstash with Kafka

Data collection using Beats

installation: Packetbeat, Topbeat, Filebeat
Filebeat tunables
parsing JSON logs
sending logs directly to Elasticsearch
using Ingest nodes
sending logs directly to Logstash
sending logs to Logstash via Kafka
Lab

shipping parsing Apache logs via Filebeat and Ingest node
shipping and parsing Apache logs via Filebeat and Logstash

Data collection using Logagent

installation
running on-demand or as a service
parsing rules
GeoIP matching and database updates
using Kafka vs its own buffer
UDP syslog and other listeners
Lab

parsing and sending local Apache and syslog to Elasticsearch
build a pipeline with Logagent and Kafka