Kibana and Logstash Fundamentals
Kibana and Logstash Fundamentals
Upcoming Elasticsearch Classes 2019
| Date | Price | Registration |
| --- | --- | --- |
| Mar 5, 2019 | $200 / person Only $180 / person before Feb 6th | Register Now |
| May 7, 2019 | $200 / person Only $180 / person before 6th Apr | Register Now |
| Sept 17, 2019 | $200 / person Only $180 / person before 20 July | Register Now |
| Dec 3, 2019 | $200 / person Only $180 / person before 30 Sept | Register Now |
Overview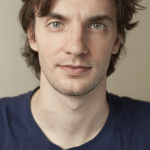 This course will get you started with Logstash and Kibana, so you can build an ELK stack. You will learn all the important information about ELK functionality, from parsing logs to building dashboards. This Elasticsearch online class is taught by Radu Gheorghe, a seasoned Elasticsearch instructor, and consultant from Sematext, author of "Elasticsearch in Action", and frequent conference speaker.
Who Should Attend
This course is designed for anyone who wants to understand how Logstash and Kibana work, or wants to set up an in-house ELK stack.
Why Attend
This class is a quick yet deep dive on both Logstash and Kibana, so you know how to build a complete logging solution on top of Elasticsearch. Further benefits:
A customized learning experience, targeted for solving specific use-cases
Classes are instructor-led and exercises are derived from years of working with clients.
Small class sizes allowing for more interaction and more time to discuss what matters to you in practice.
More flexible – no need to travel, a short class is easier to fit in your schedule
Same high-quality instruction as our public or private Elasticsearch classes
Course Outline
Basic setup: a faster, distributed grep on top of Elasticsearch

Setting up Kibana
Index patterns and saved fields
Kibana's Discover pane: running full text search on your logs
Saved searches
Setting up Logstash: which options you have in terms of packaging and configuration
Configuring Logstash to read data and send it to Elasticsearch
Lab

Indexing data with Logstash
Searching through the indexed data with Kibana
Search syntax basics

Using structured logging for more precise searches and meaningful visualizations

Reading data from files or over the network
Using Kafka as a central buffer to scale multiple Logstash instances
Using Logstash to reindex Elasticsearch documents
Using grok or dissect to parse unstructured data. Advantages & disadvantages of both
Enriching data with GeoIP information or from external sources
Using the mutate filter to change fields of your structured event
Parsing various date formats
Using conditionals in Logstash configuration
Visualizations in Kibana: line, area and pie charts, metrics, etc
When to use which visualization to derive insights from your data
Building dashboards with saved visualizations
Lab

Parse and enrich Apache logs with Logstash
Searching in specific fields with Kibana
Saved searches and visualizations
Building custom dashboards
Things to Remember
For the online training, all participants must use their own computer with OSX, Linux, or Windows, with the latest version of Docker installed. A modern browser is needed to join the virtual classroom, as well as a working headset, microphone and camera.
Participants should also be comfortable using a terminal/command line. Sematext provides:
A digital copy of the training material, including exercises
An archive with Docker Compose files, configs, scripts, etc.