Docker Monitoring
Docker Monitoring, Anomaly Detection and Alerting
Monitor all key Docker Container and Host Metrics – CPU, Memory, Network, Disk – and Events
Docker monitoring agent ships as a Docker container – just pull from the registry
Built-in Kubernetes, Docker Swarm, and Rancher support
Application/service auto-discovery
Correlate metrics, anomalies, alerts, events & logs — see Docker Metrics & Events post
Out of the box graphs and custom dashboards
1-click deployment to Docker Cloud
Filter metrics by host, image, and container
Distributed Transaction Tracing with custom pointcuts
Built-in anomaly detection, threshold, and heartbeat alerts
ChatOps integrations: Slack, HipChat, PagerDuty, WebHooks, Nagios, etc.
Multi-user RBAC and sharing support
Need On Premises solution? Get in touch!
Sematext brings years of logging and monitoring expertise to the Docker community. They've been an active participant via their Logsene and SPM for Docker solutions, their Docker logging and monitoring webinars, and numerous blog posts. Overall, collaborating with Sematext has delivered valuable logging and monitoring tools and resources to our community.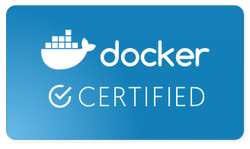 Kubernetes, Swarm, Rancher
Built-in support for Kubernetes, Docker Swarm, and Rancher discovery and orchestration-aware data handling.
Alerts, Anomalies, Heartbeats
SPM captures all key Docker metrics and gives you performance monitoring charts out of the box. Setting up anomaly detection or threshold-based alerts on any combination of metrics and filters takes just a minute. Heartbeat alerts, enabled by default, notify you when any of your containers goes down.
Correlate Docker Events & Logs
Metrics and Alerts show you something has happened in your container, but they don't tell you what exactly happened. Send custom events to SPM and container / app logs to Logsene and find out not only WHEN something happened, but also WHAT and WHY. Sematext Docker Agent also collects Docker Events – see Docker Metrics & Events post – so you can see when containers stopped, paused, died, etc., and correlate that with other signals for deeper insight into your environment.
30 days free for each new SPM app. No credit card needed. Startup/Small Org/Non-profit/EDU? Get in touch for discount. Sign Up