We just pushed a new release of Logsene to production, including 1-Click Access to Kibana 4!
Did you know that Logsene provides a complete ELK Stack? Logsene's indexing and search API is compatible with the Elasticsearch API.  That's why it is very easy to use Logsene – you can use the existing Logstash Elasticsearch output, point it to Logsene for indexing, and then you can use Kibana and point it to Logsene like it's your local Elasticsearch cluster.  And not only is this process easy, but Logsene actually adds more functionality to the bare "ELK" stack!  In fact, here is a long list of features the open-source ELK stack just doesn't have, such as:
User Authentication and User Roles
Secured communication (TLS/HTTPS)
App Sharing: access control for each Logsene App, aka Index
Account Sharing: share resources, not passwords
Syslog receiver – no need to run Logstash just for forwarding server logs
Anomaly detection and Alerts for logs or any indexed data!
Let's take a look to the Kibana 4 integration. You'll find the "Kibana 4" button in the Logsene App Overview. Simply click on it and Kibana 4 will load the data from your Logsene App.

Kibana 4 automatically shows the "Discover" view and doesn't require any setup – Logsene does everything for you! This means you can immediately start to build Queries, Visualizations, and Dashboards!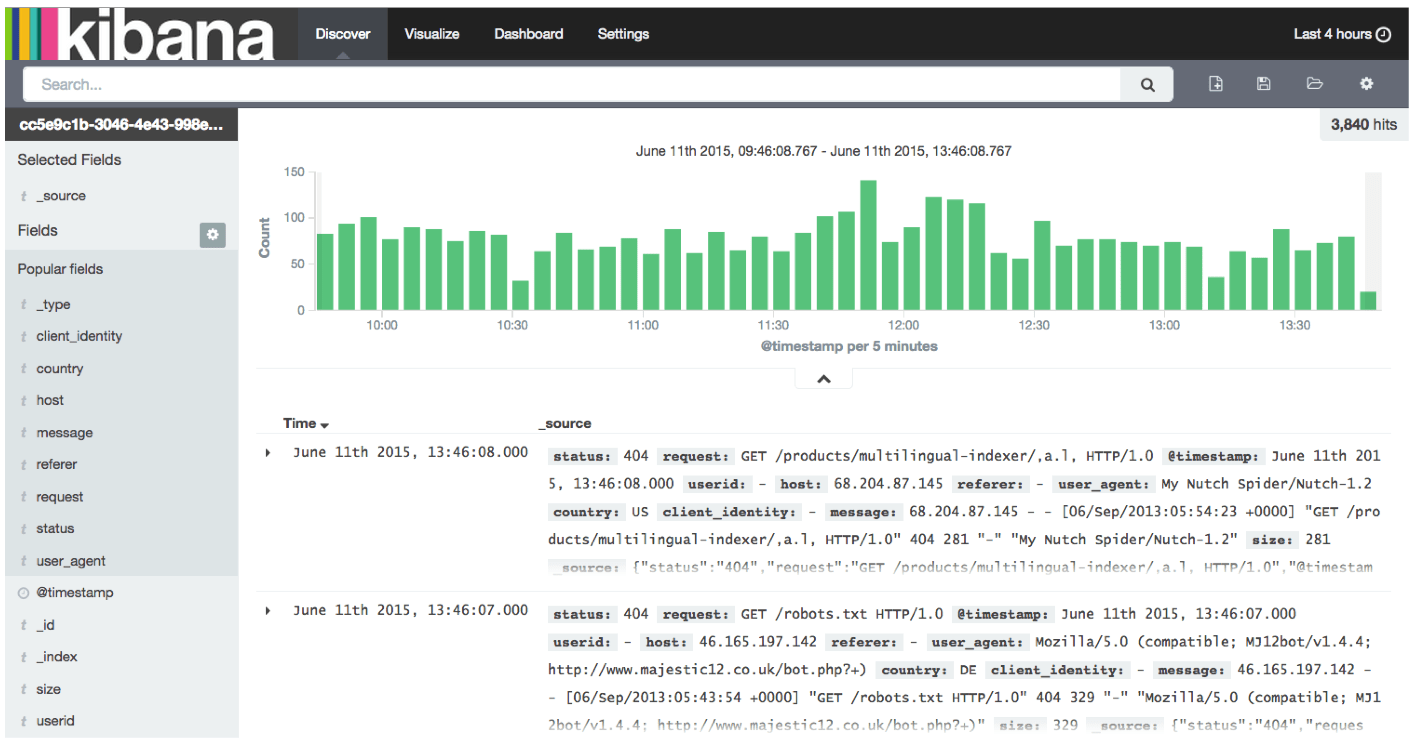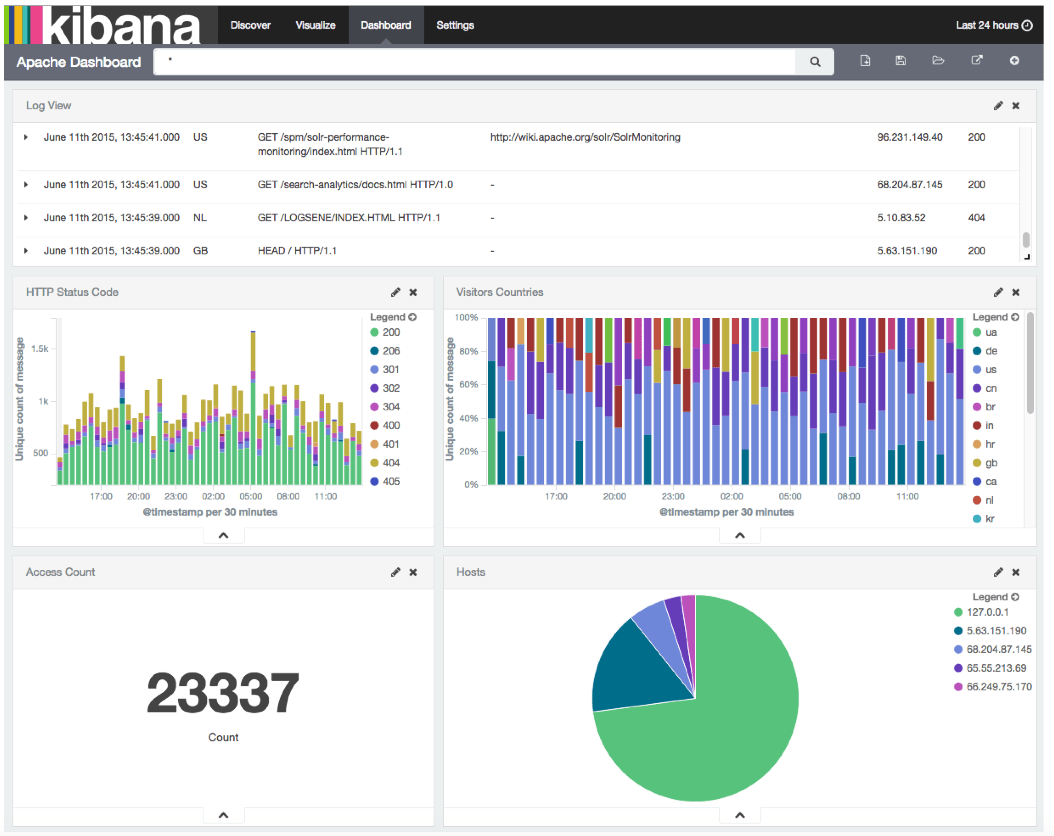 If you prefer to run Kibana and point it to Logsene, yes, you can still do that; we show how to do that in How to use Kibana 4 with Logsene.
If you don't want to run and manage your own Elasticsearch cluster but would like to use Kibana for log and data analysis, then give Logsene a quick try by registering here – we do all the backend heavy lifting so you can focus on what you want to get out of your data and not on infrastructure.  There's no commitment and no credit card required.  And, if you are a young startup, a small or non-profit organization, or an educational institution, ask us for a discount (see special pricing)!
We are happy to answer questions or receive feedback – please drop us a line or get us @sematext.