Sematext Joins Docker's ETP Program for Logging
sematext on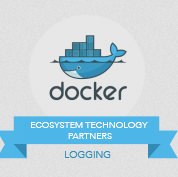 Sematext has just been recognized by Docker as an Ecosystem Technology Partner (ETP) for logging.  This designation indicates that Logsene has contributed to the logging driver and is available to users and organizations that seek solutions to capture logging data for monitoring their Dockerized distributed applications.
Log Management for Docker
"Sematext brings years of logging and monitoring expertise to the Docker community," said Nick Stinemates, Head of Business Development and Technical Alliances at Docker.  "As an active participant in the Docker community, Sematext has provided logging solutions like Logsene and SPM for Docker, and contributed valuable user education and resources through informative webinars and blogs."
Logsene & Docker
Logsene is a centralized logging, alerting and anomaly detection solution, available in the Cloud and On Premises.  Logsene delivers critical operational and business insights from data generated by Docker containers, applications and servers, and other devices.  Some DevOps engineers even think of Logsene as "ELK Stack on steroids."  Logsene also integrates seamlessly with SPM, a performance monitoring, alerting and anomaly detection tool for Docker and many other platforms used by DevOps teams.
The following screenshot shows expanded views for Docker Events and Alerts (top), Container Logs (middle) and Container Metrics (bottom):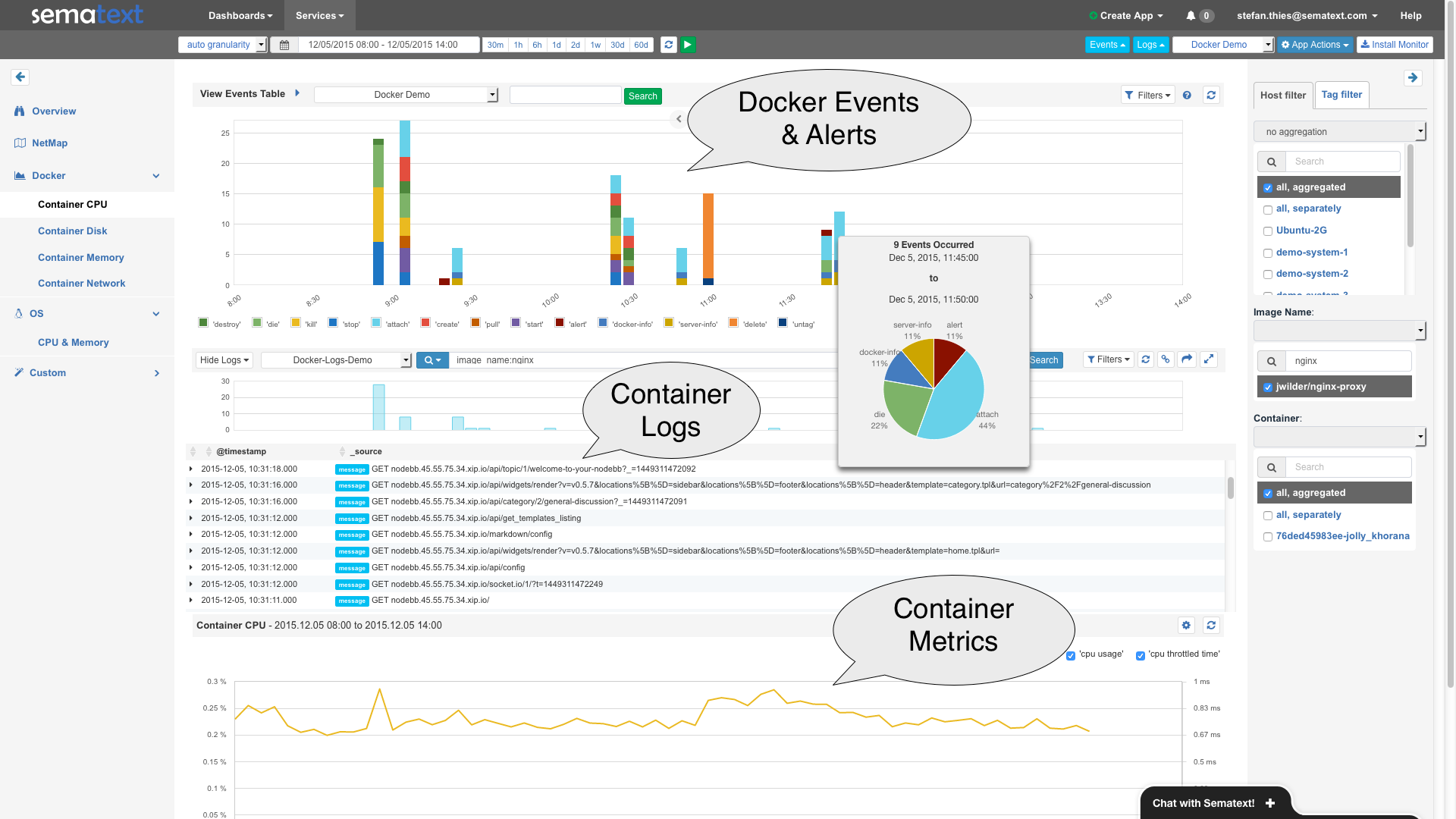 Sematext SPM, showing Docker Events, Logs and Metrics
If you need more functionality to slice and dice logs then move to the Logsene UI shown below. The screenshot shows Container Log search (top) and detailed log messages tagged with container information and parsed fields (middle). Both the detail view in the middle and the Fields & Filters on the right side contain buttons to drill down into logs – e.g., to filter for the logs of a specific Docker Image or Docker Container.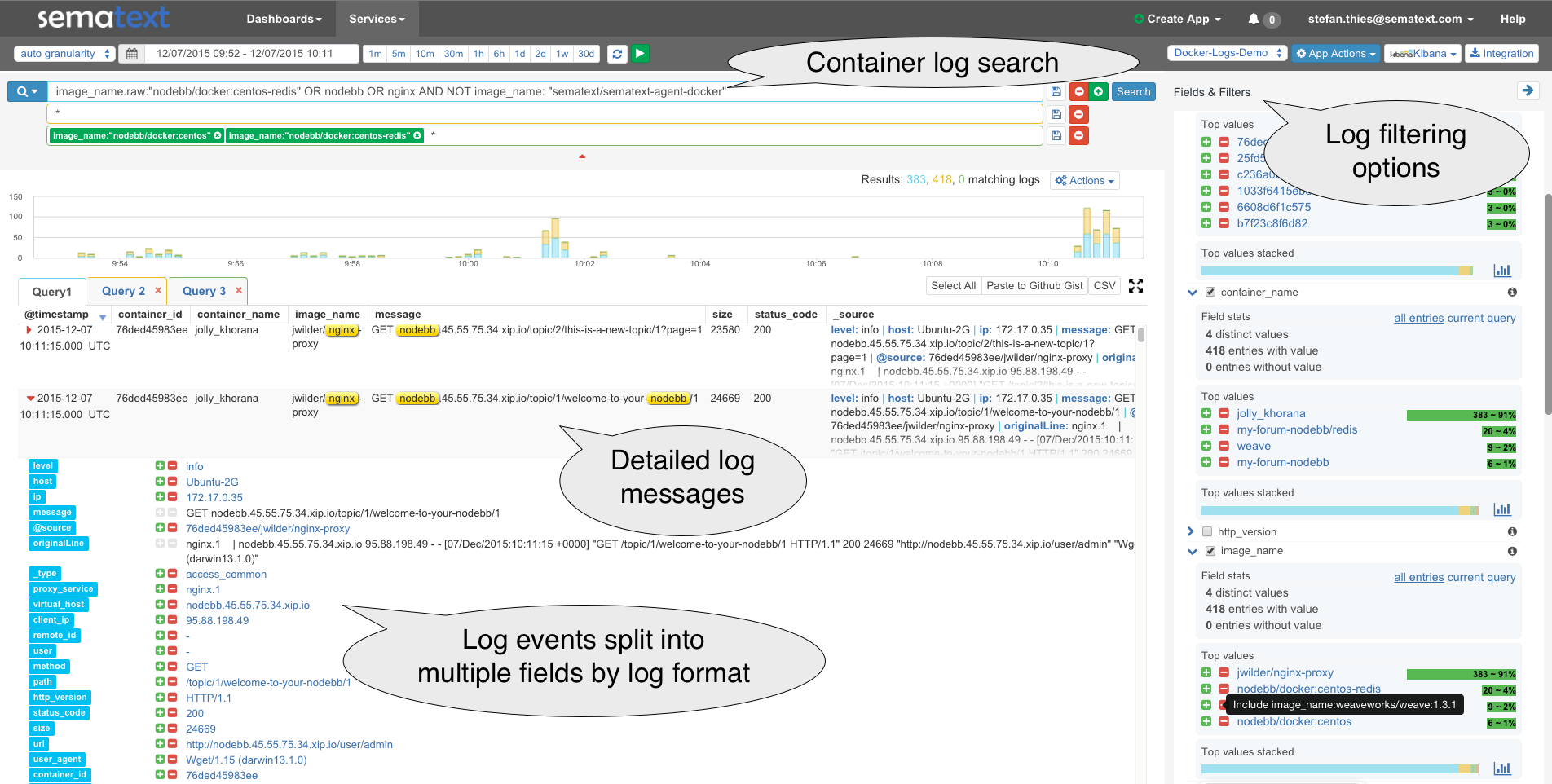 Logsene User Interface – showing Docker log search, filtering options, log messages, & log events sorted by format
1-Minute Deployment in Tutum
One of the benefits of using SPM and Logsene for Docker monitoring, logging, and events is how easily they can be launched on Tutum.  It's basically one minute: click-click-done!  For Docker users this means a single solution, a single container that captures not just logs or just metrics, but both container metrics and logs, plus Docker events, plus Docker host metrics and its logs.

Sematext Docker Agent on Docker Hub
Sematext Docker Agent image is available on Docker Hub, and we shared the Tutum Stackfile for Sematext Docker Agent on Stackfiles.io – but the easiest way is to go via Sematext UI, which generates the stackfiles for you, including Application Tokens, as demonstrated in the video.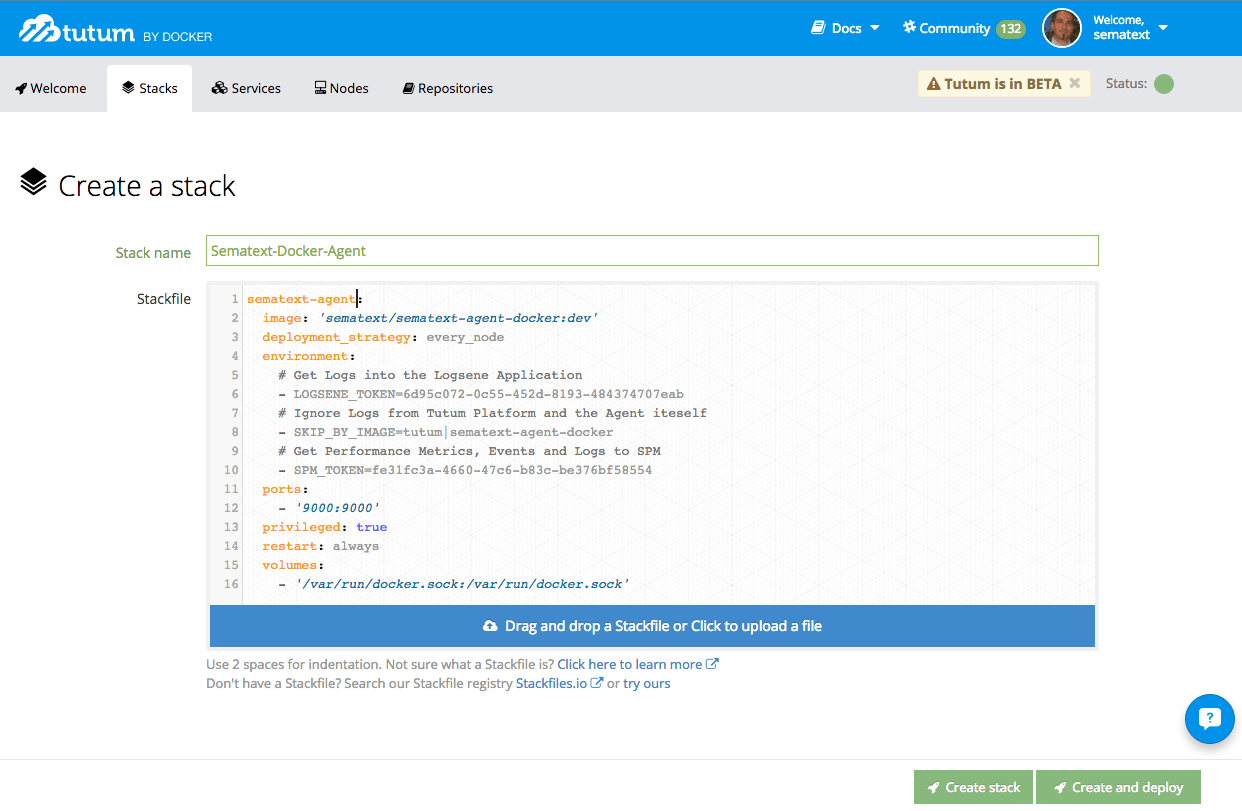 Sematext Docker Agent Stackfile in Tutum Cloud, ready to deploy
Docker's ETP Program
Docker's ETP program recognizes ecosystem partners like Sematext that have demonstrated integration with the Docker platform. As part of the program, Docker will highlight a capability area within the application lifecycle, validate integration and communicate the availability of the partner's solution to the community and the market. The goal of the program is to ensure that logging tools like Logsene have been working with Docker to ensure the highest degree of availability and performance of distributed applications. Like the other partners in this program, Sematext has proven integration with the Docker platform and has demonstrated that Logsene is able to record logging data for dockerized applications.
"Sematext has been on the forefront of Docker monitoring, along with Docker event collection, charting and correlation with metrics," said Otis Gospodnetić, Sematext's Founder and CEO.  "So it was a natural next step to incorporate Docker logging via our Logsene log management solution.  The combination of SPM and Logsene not only allows for correlation of Docker metrics and logs, but also metrics and logs of applications running inside containers, along with anomaly detection and alerting. All this makes it much easier to troubleshoot performance and other issues much faster and with a lot less hassle than using more traditional or siloed solutions."
Not using Logsene yet? Check out the free 30-day trial by registering here (ping us if you're a startup, a non-profit, or educational institution – we've got special pricing for you!).  There's no commitment and no credit card required.