Cloud-Based Database Monitoring
Monitor, alert, and report on database performance metrics with our open-source monitoring tools, whether running on your own infrastructure or public cloud.
10,000+ Companies trust Sematext
Get Actionable Insights Faster with Sematext Cloud
Relational Database Monitoring
Detailed AWS RDS, AWS Aurora, PostgreSQL, MySQL and MariaDB performance statistics, including MyISAM and InnoDB engine metrics.
Get SQL select or sort usage stats
View access and connection performance details (used connections, aborted clients…)
Get alerted on database metrics for tables, handles, threads, open files, cache usage, etc.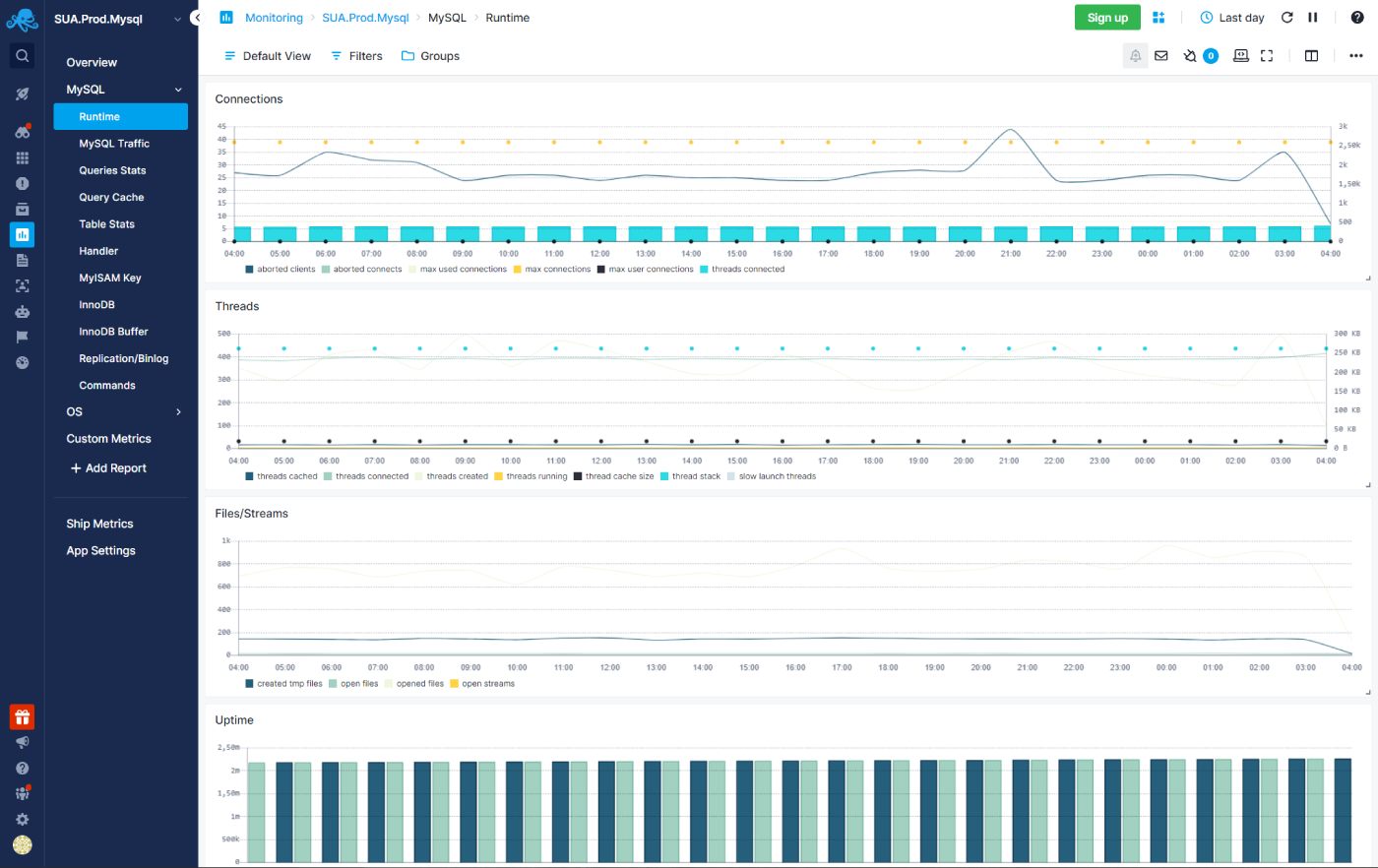 Monitor Database Performance in Real Time
Get insights into performance issues in real time and stay in control with our database monitoring software.
Understand traffic in and out of database
See performance and specific database statements being executed database queries/questions details
Monitor database slow queries count and wait events
Open-Source Database Monitoring Agent
Sematext collects health metrics from a variety of databases and other sources in an easy, fully pluggable way.
Out of the box integrations for monitoring MySQL, PostgreSQL, Cassandra, Elasticsearch, Solr, ClickHouse, MongoDB, and others
Extensible agent integrations let you create new monitoring integrations without any coding
Database Performance Monitoring in One Single Dashboard
Monitor all your databases in a unified view. Correlate database performance data with application metrics, logs, and traces for faster troubleshooting.
Sematext Agent automatically discovers your databases and their logs
Use out-of-the-box dashboards and alert rules and create your own
Easily pivot from viewing performance metrics to troubleshooting logs
View application and database performance metrics in a split view for each correlation
Sematext: Your all-in-one Monitoring Solution