Monitoring and Logging for Docker Enterprise Edition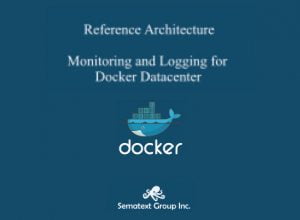 How is this helpful?
In this reference architecture document, you will find out about all key Docker metrics to watch. Following that, you will learn how to set up monitoring and logging for a Docker UCP cluster. Specifically, this e-book shows how to use Sematext Docker Agent to collect metrics, events and logs for all Docker hosts and containers. Enjoy and share!
---