Kafka 0.8.2 Monitoring Support
sematext on
SPM Performance Monitoring is the first Apache Kafka monitoring tool to support Kafka 0.8.2.  Here are all the details:
Shiny, New Kafka Metrics

Kafka 0.8.2 has a pile of new metrics for all three main Kafka components: Producers, Brokers, and Consumers.  Not only does it have a lot of new metrics, the whole metrics part of Kafka has been redone — we worked closely with Kafka developers for several weeks to bring order and structure to all Kafka metrics and make them easy to collect, parse and interpret.
We could list all the Kafka metrics you can get via SPM, but in short — SPM monitors all Kafka metrics and, as with all things SPM monitors, all these metrics are nicely graphed and are filterable by server name, topic, partition, and everything else that makes sense in Kafka deployments.
103 Kafka metrics:
Broker: 43 metrics
Producer: 9 metrics
New Producer: 38 metrics
Consumer: 13 metrics
You will be hard-pressed to find another solution that can monitor that many Kafka metrics out of the box! And if you want to do something with your Kafka logs, Logsene will gladly make them searchable for you!
Needless to say, SPM shows the most sought after Kafka metric – the Consumer Lag (see the screenshot below).
Screenshot – Kafka Metrics Overview  (click to enlarge)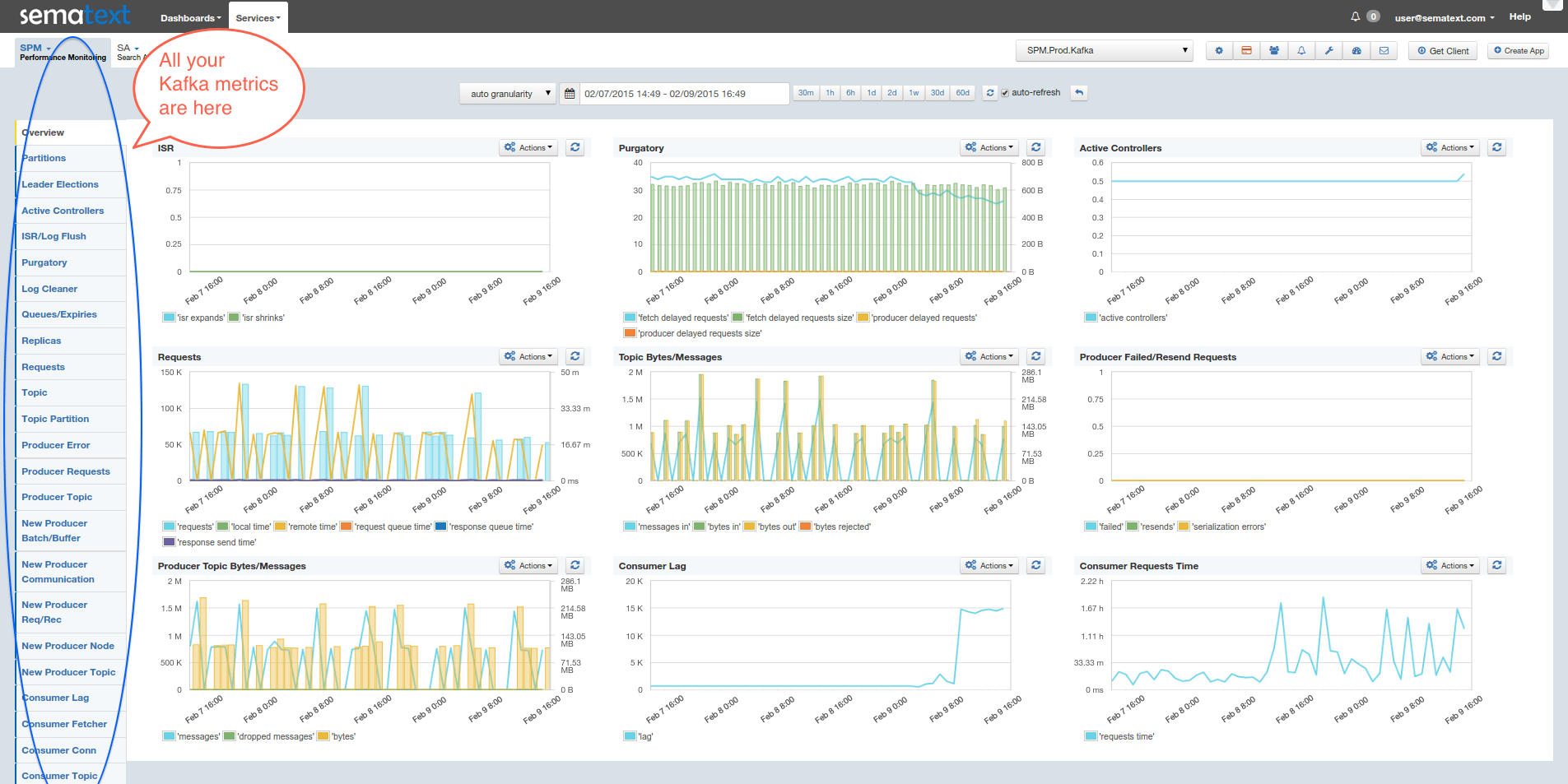 Screenshot – Consumer Lag  (click to enlarge)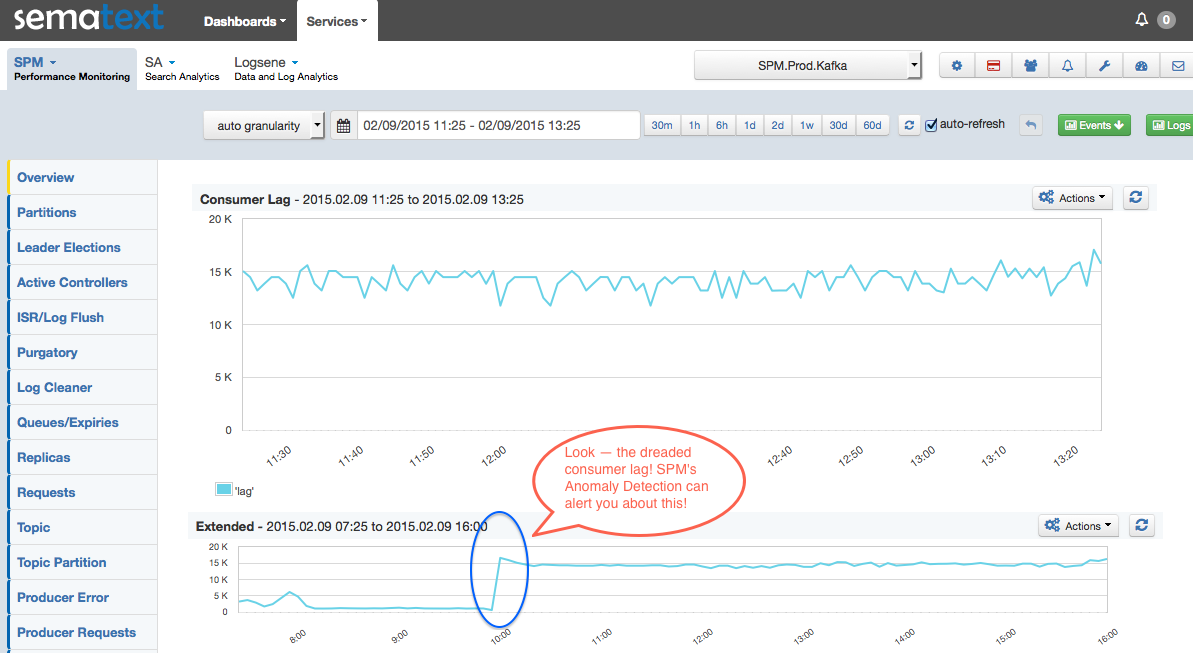 Monitoring Kafka in Context
Running Kafka alone is pointless. On one side you process or collect data and push it into Kafka.  On the other side you consume that data (maybe processing it some more) and in the end this data typically ends up landing in some data store. Kafka is often used with data processing frameworks like Spark, Storm and Hadoop, or data stores like Cassandra and HBase, search engines like Elasticsearch and Solr, and so on.  Wouldn't it be nice to have a single place to monitor all of these systems?  With alerts and anomaly detection?  And letting you collect and search all their logs?  Guess what?  SPM and Logsene do exactly that — they can monitor all of these technologies and make all their logs searchable!
Take a Test Drive — It's Easy and Free to Get Started
Like what you see here?  Sound like something that could benefit your organization?  Then try SPM for Free for 30 days by registering here.  There's no commitment and no credit card required.