Dynatrace has established itself as a prominent player in the field of application performance management, but given that Dynatrace is an expensive solution aimed at large enterprises, exploring your options is essential.
This comprehensive article presents a handpicked selection of the top 10 Dynatrace alternatives, each offering distinct advantages and capabilities. We'll delve into their unique features, strengths, pricing structures, and use cases, enabling you to make an informed decision when choosing the best alternative for your specific needs.
Dynatrace Features
Dynatrace offers 6 individually priced solutions. Those solutions include Full-Stack Monitoring, Infrastructure Monitoring, Application Security, Real User Monitoring, Synthetic Monitoring, and Log Management. 
Log Management stands out among these solutions because they divide it into 3 different segments: Ingest and Process, Retain, and Query. If you want more information on these prices, just keep reading into the section below.
Dynatrace pricing
Dynatrace offers a wide range of tools, each broken down to make their pricing seem as cheap as possible. For example, with their Synthetic Monitoring, you'll be paying $0.001 per synthetic request. Basically, 0.001 per run means if you configure an HTTP monitor with 1 min interval from a single location then the monthly price will be 0.001 * 1440 * 30 = $43/month where 1440 is the number of runs in a month and 30 is the day count.
If you're looking for Infrastructure Monitoring, it'll cost you $0.04 per hour no matter what size the host is. Using quick math, that means you'll be paying 0.04 * 24 * 30 per host per month, equaling out to $28.8 per host per month.
Real User Monitoring is $0.00225 per session, so this completely depends on your views. If we assume that you get 100,000 views/sessions per month, you're going to be paying $225 per month.
All of their solutions follow the same pricing scheme, making the solution quite expensive. This is a big reason that many people look for alternatives to Dynatrace. That being said, you have to make sure that the solution you're using is the right fit for your team in regards to not only pricing but features and functionality, too.
With that said, here's a comprehensive list of the top 10 best Dynatrace alternatives.
Top 10 Best Dynatrace Alternatives
1. Sematext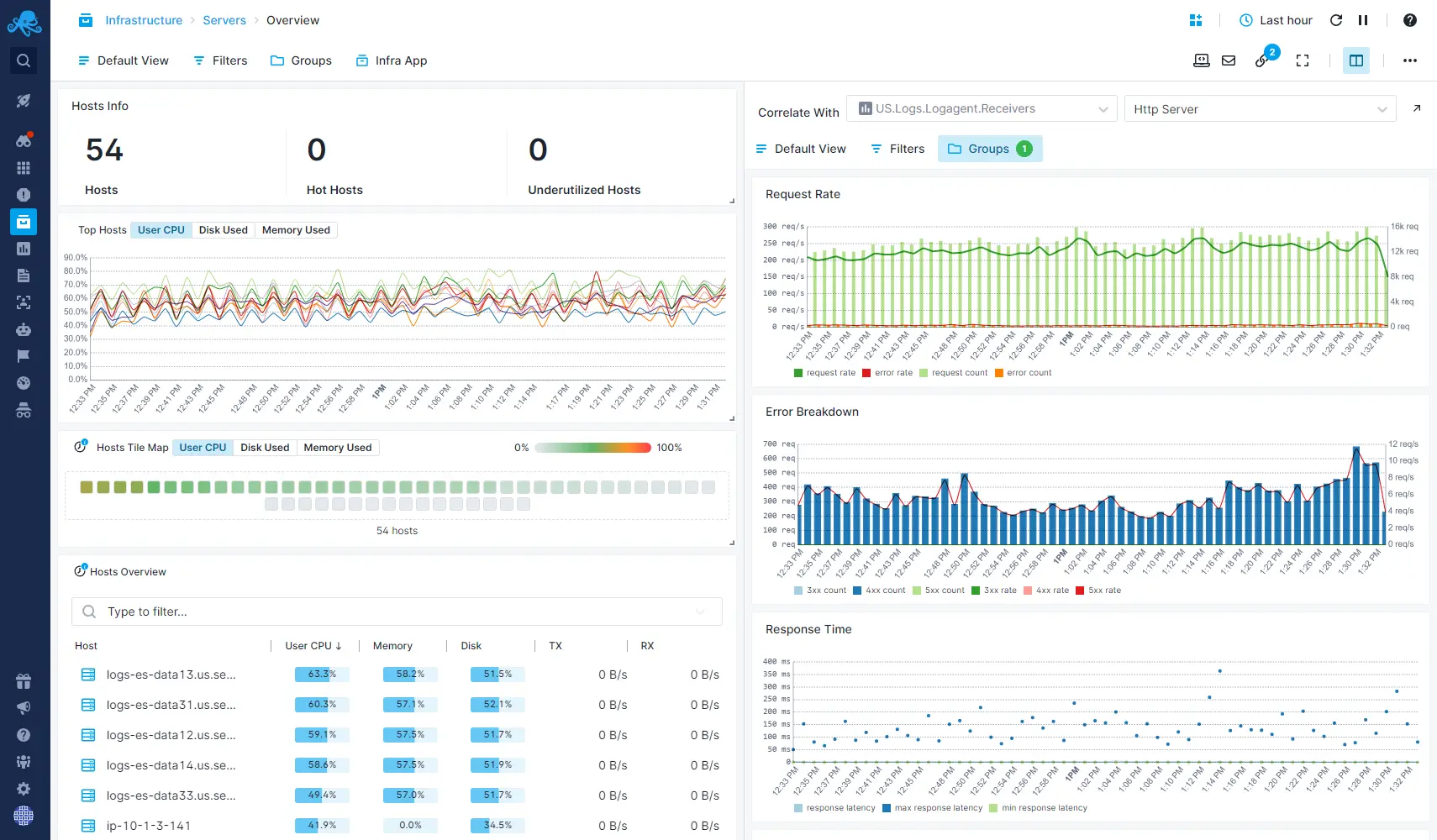 Sematext has a very similar set of tools to Dynatrace. However, unlike Dynatrace, Sematext does not aim directly at large publicly traded companies that are focused only on large enterprises. Sematext is a compelling alternative to Dynatrace and is more suitable for smaller, technically savvy, and cost-aware companies. Sematext has everything you need for complete visibility into your applications and infrastructure.
Each of its solutions can be used independently, which gives you a lot of flexibility around cost control. Not to mention, in Sematext everything is grouped into Apps and each App can have its own plan, giving you even more control over the spending.
There is a handy Split Screen feature that's used for correlating any two observability dashboards side-by-side. For example, if you are troubleshooting a failure of a website or API check provided via Synthetics, you can correlate that with backend logs. This, of course, means you can minimize jumping between screens and can figure out the root cause of a problem faster.
The platform provides 100+ integrations but, more importantly, each integration comes with integration-specific, out-of-the-box dashboards and pre-configured alert rules.
Why does this matter? Because it means you get value from Sematext immediately and don't have to figure out what to monitor, what to alert on, and so on. Of course, you can also customize all this and build your own custom Dashboards or custom alerts. But, as you can see that in this Dynatrace vs. Sematext report from G2, the average ROI is 5 months, whereas Dynatrace is a staggering 22 months.
On the alerting front, Sematext incorporates advanced anomaly detection and a robust alerting engine, harnessing the prowess of machine learning algorithms that will promptly notify you of any emerging issues. Through Notification Hooks, you are able to select from 20+ platforms to receive alert notifications. Third-party integrations with incident management platforms are also available to automate incident creation, assign responsibilities to the appropriate team, and establish priority levels for the resolution of issues.
Features
Pros
Smooth setup process and comprehensive support
Adaptable subscription pricing and pay-as-you-go alternatives
Comprehensive internal and external monitoring capabilities
Cutting-edge alerting system with diverse triggers
Seamless integration with Incident Management Systems for efficient incident response
Thorough browser checks for anomaly detection
Cons
Fewer integrations than some larger competitors
No support for transaction tracing
Pricing
Sematext has a diverse range of pricing packages, including free versions of select solutions. It offers pricing per solution, and there are absolutely zero commitments when you sign up.
For Logs, the pricing structure revolves around the data volume and retention period, with plans starting at $50/month. There is overage protection in the form of email warnings, should you start getting close to any daily limits you've set and usage-cost predictions for the current month.
Infrastructure Monitoring options begin at $3.6 per host, offering limitless scalability. Compare this with the $28.8 per host offered by Dynatrace, and you're looking at some insane savings.
Real User Monitoring offers a Startup plan starting at $9 per month for 25k page views, but this can be tailored to specific needs depending on how many sessions/views you want to cover and the retention period. With Dynatrace, you'd be looking at roughly $56.25 per month if we assume that 1 session = 1 page view. Even if 1 session = 4 views, you'd still be looking at $14 for Dynatrace and only $9 for Sematext.
As for Synthetics, you can opt for pay-as-you-go pricing or unlock the standard plan for $29/month. With the pay-as-you-go pricing, a single HTTP monitor is only $2 for up to 200,000 runs, and a single browser monitor is only $7 for up to 15,000 runs. Compared to Dynatrace's pricing, you're looking at more big savings. The same number of HTTP runs would cost you $450 per month, and the same number of browser runs would cost you $33.75!
Want more details on how Sematext stacks up to Dynatrace? Check out Sematext vs Dynatrace.
2. New Relic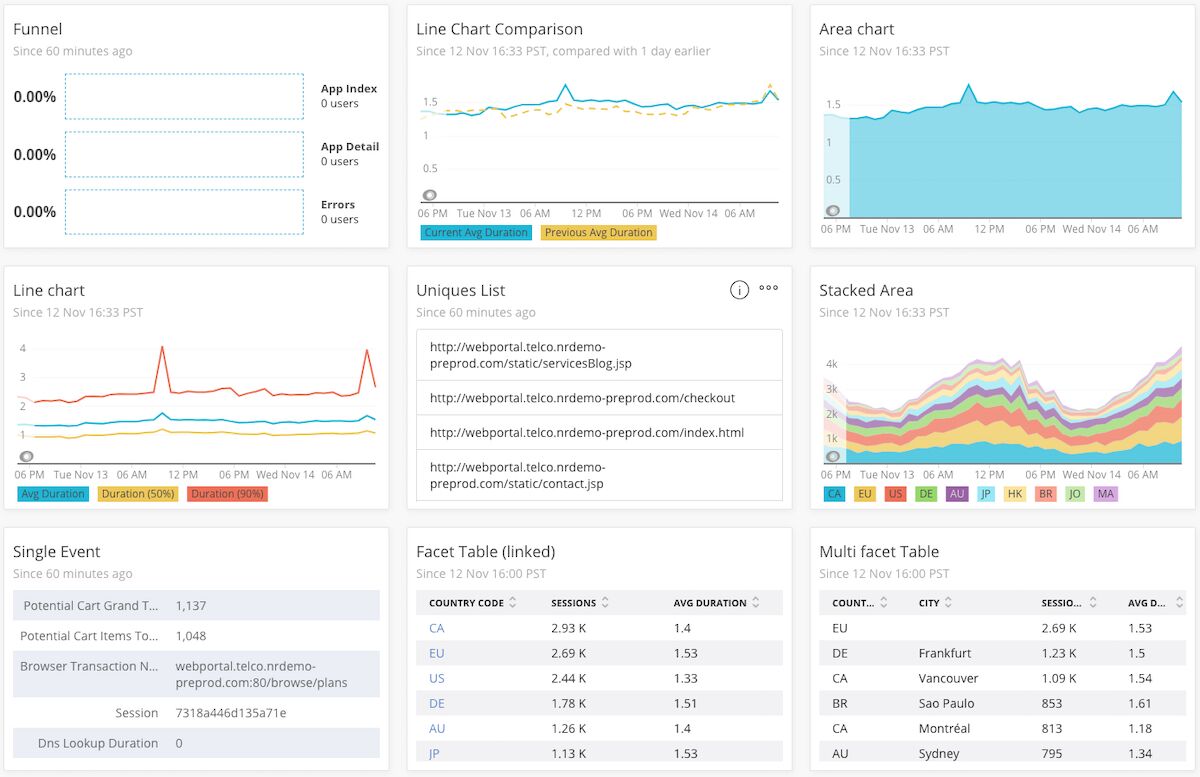 New Relic has been around since 2008, making it one of the oldest and most established Dynatrace alternatives on this list. It is a powerful observability tool that features advanced logging and monitoring capabilities.
Like many Dynatrace competitors, New Relic offers users preconfigured dashboards that help users streamline their processes for setting up and analyzing data. In addition, New Relic can fairly seamlessly integrate with a number of platforms that help you correlate data across your stack, expediting your troubleshooting process.
Features
Browser monitoring
Synthetic Monitoring
Log management and monitoring
Serverless monitoring
Infrastructure Monitoring
Pros
Offers a large number of integrations
Customizable dashboards
Agents that are easy to deploy
Cons
Confusing pricing model that includes per-seat pricing
Very expensive at scale
Dependency on agent installation on various devices
User interface feels outdated and clunky
Pricing
New Relic's pricing model can be somewhat intricate to decipher, as it involves additional costs for various features. Across all plans, a $49 charge is applicable for what they term "core" users. To grant users full platform access, expenses rise to $99 for the standard plan, $349 for the pro plan, and $549 for the enterprise plan, per user. This per-user pricing can make New Relic rather expensive.
In addition to the base charges, New Relic provides users with a complimentary 100GB of ingested data for all plans. However, exceeding this limit incurs additional charges – $0.30 for "Original" data ingestion and $0.50 for "Plus" data ingestion, per GB. It's essential to be mindful of these data overage costs when considering New Relic's pricing structure.
Want to see how Sematext stacks up? Check out the Sematext vs New Relic comparison.
3. AppDynamics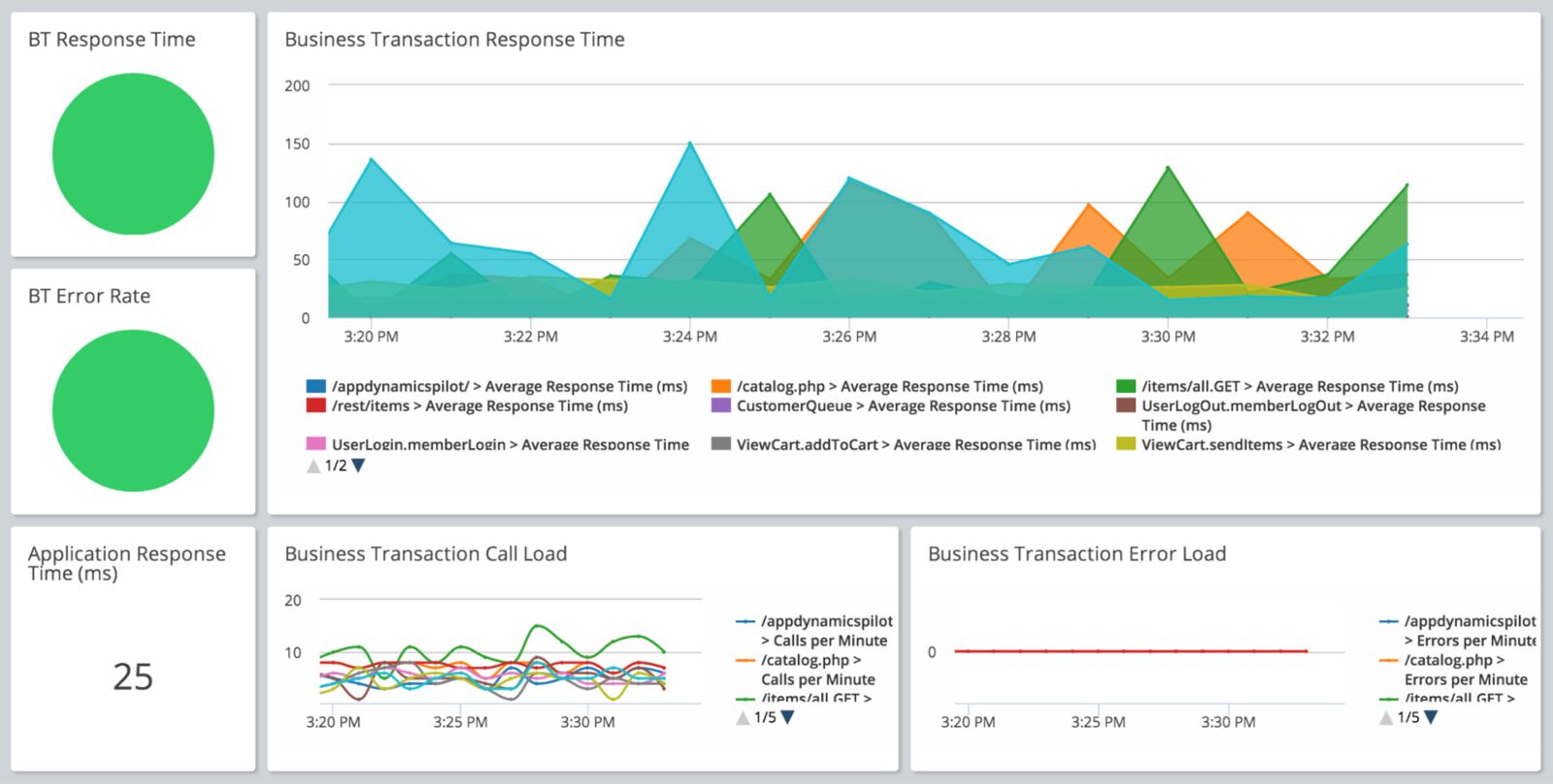 AppDynamics presents a cloud-based performance management tool, granting users real-time
visibility into the health and performance of their applications. As an excellent alternative to Dynatrace, AppDynamics is particularly renowned for its end-user monitoring (EUM) capabilities, ensuring users are well-informed about end-user errors, issues, crashes, and page-loading details. This enables businesses to tap into valuable insights, swiftly and effortlessly resolving customer issues.
Features
Synthetic Monitoring
Infrastructure Monitoring
Application performance management
Real User Monitoring
Business performance monitoring
Log Analytics
Pros
Streamlined new application deployment process
Option for code-level visibility, enabling in-depth performance analysis
Intuitive workflow monitoring integrated into application tracking
Predictive intelligence offers valuable insights into tool usability
Enhanced transaction visibility for comprehensive performance analysis
Cons
Very expensive
User reviews complain of various difficulties across the entire platform
A steep learning curve, particularly for users new to application monitoring tools
Challenges with integrating with different event sources
Pricing
AppDynamics provides users with a variety of pricing choices, commencing at $6 per month for fundamental Infrastructure Monitoring. However, to access Synthetic Monitoring, plans begin at $60 per month, with the Enterprise Edition requiring a cost of $90 per month per user.
Want to see how Sematext stacks up? Check out our page on Sematext vs AppDynamics.
4. Datadog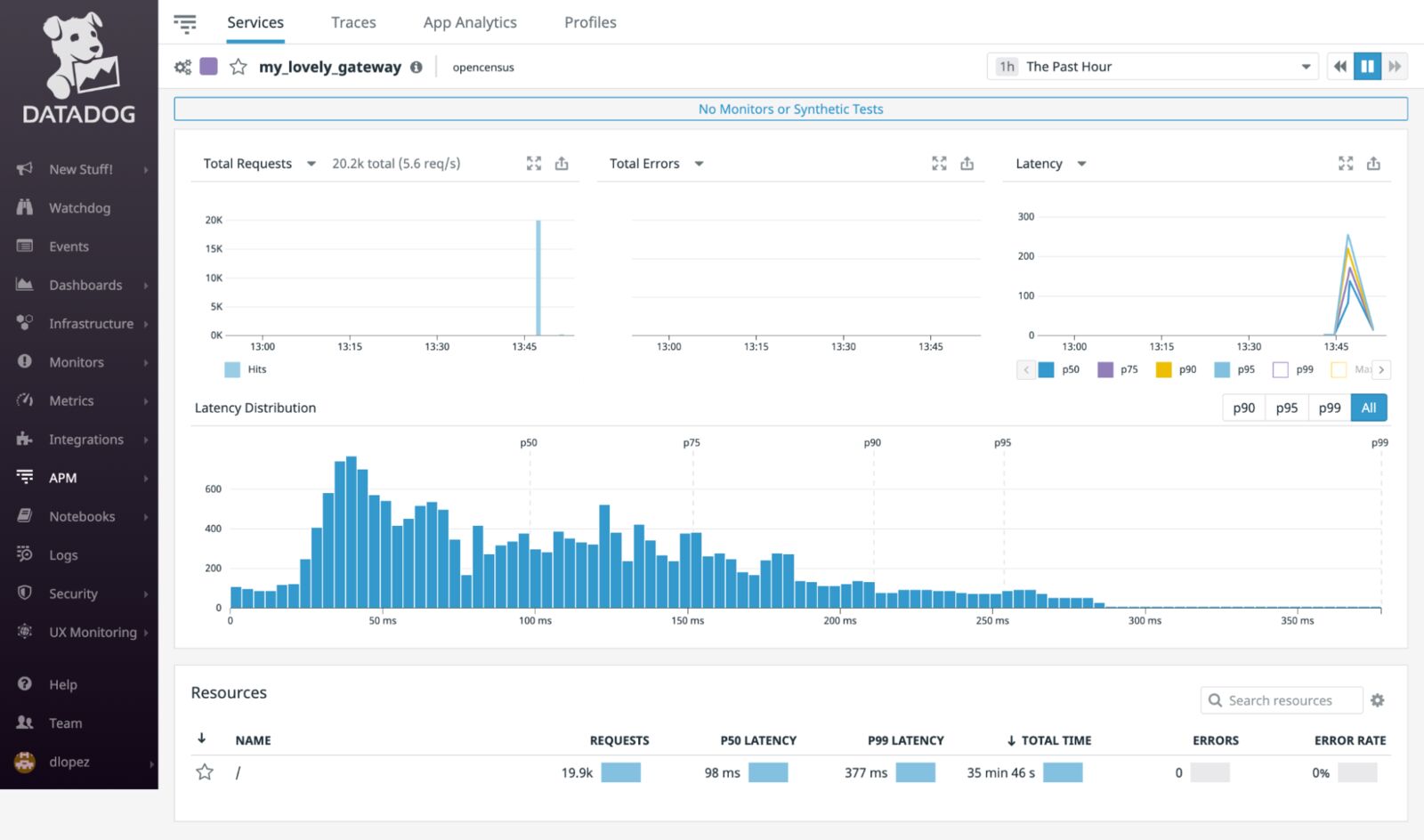 Datadog stands as a potent SaaS monitoring solution, equipped with a wide range of robust features encompassing cloud infrastructure, application, container, network, logs, and serverless monitoring capabilities. Its adaptability and efficiency provide users with a holistic observability solution, granting full visibility into their application stack.
Moreover, Datadog boasts a diverse set of features for data analysis, alerting mechanisms, and customizable dashboards, rendering it an excellent option for users seeking a comprehensive monitoring solution.
What makes Datadog a standout Dynatrace alternative is the 21 individual solutions that it offers. Each comes with its own set of features and pricing plans.
Features:
Browser monitoring
Synthetic Monitoring
Log management and monitoring
Serverless monitoring
Infrastructure Monitoring
Pros
Flexible graphing widget
Offers a wide variety of integrations
User-defined thresholds
Easy-to-visualize data
Comprehensive monitoring capabilities
Cons
Poor customer support
The 21 individual solutions can be confusing
Steep learning curve
Crowded and complex UI
Can become very expensive
Pricing
Datadog employs a pricing model that combines feature, host, and volume-based pricing, with each component having its own distinct cost. Users can opt for annual billing or pay on demand. It is crucial for users to closely monitor their bills, as the extensive pricing structure includes numerous options, and some users have reported being surprised by specific bill items or amounts.
Within the Datadog pricing structure, there are 21 distinct solutions, each carrying its own price tag. For instance, standard Infrastructure Monitoring starts at $18 per host per month, while the enterprise plan goes up to $27 per host per month. Additionally, Synthetics API tests are charged at $7.20 per 10,000 test runs, and browser tests at $18 per 1,000 tests.
Given the potential for rapidly accumulating costs, it's essential to approach Datadog's pricing with care.
Want to see how Sematext stacks up? Check out our page on Sematext vs Datadog which shows you visually how Datadog pricing compares to that of Sematext. If you want a broader comparison, read about the alternatives to Datadog.
5. Splunk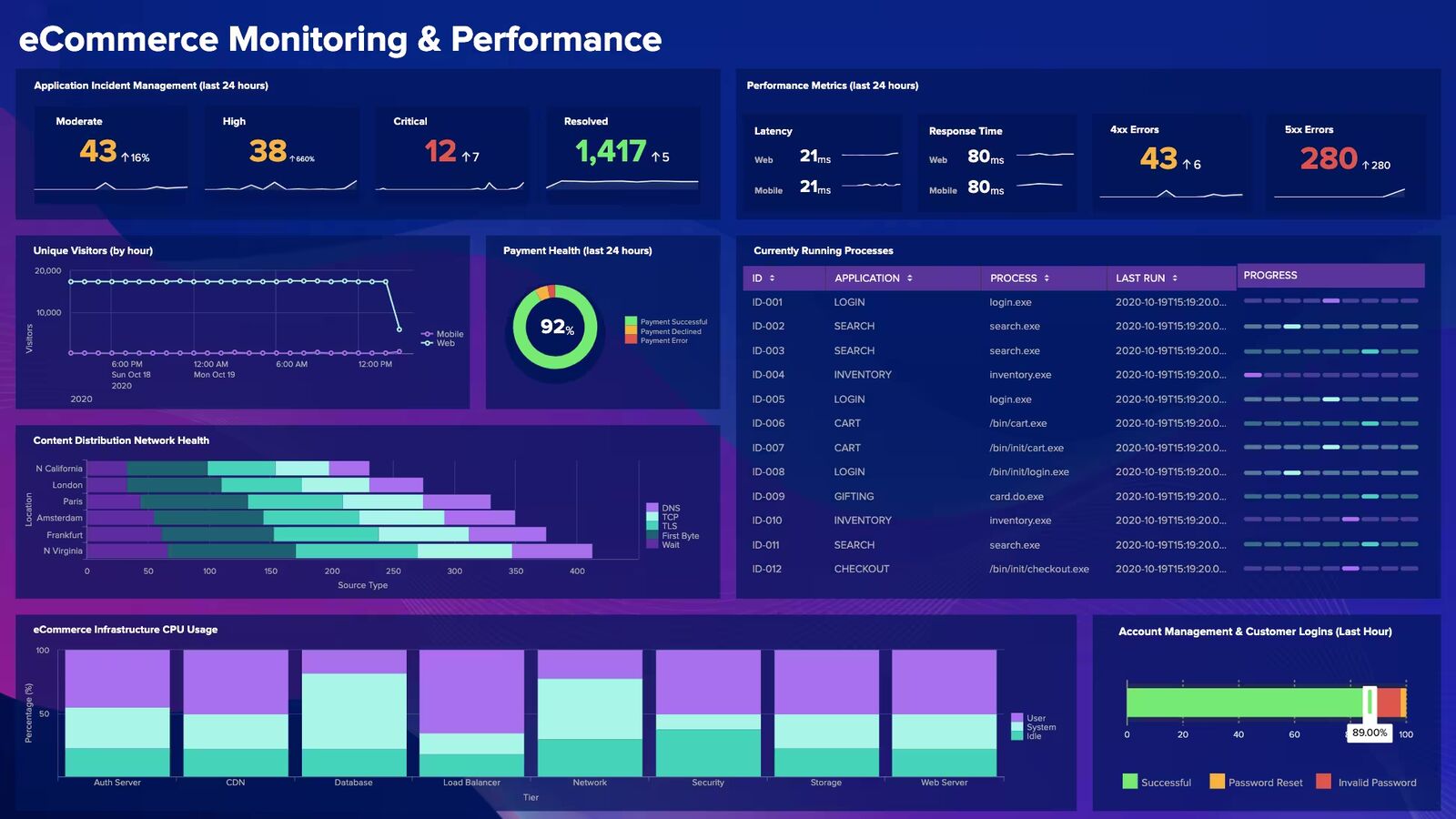 Splunk is well known as a log management tool, but they are actually a full-stack observability solution, much like Dynatrace.
Splunk's Synthetic Monitoring empowers users to proactively simulate user interactions and monitor critical user journeys across applications and websites. Through the setup of synthetic tests, users can replicate user actions, such as clicking buttons, submitting forms, or navigating through pages, ensuring peak performance and identifying potential issues before they affect real users. With Splunk's Synthetic Monitoring, organizations gain invaluable insights into application responsiveness, availability, and overall user experience.
In addition to Synthetic Monitoring, Splunk offers an array of other features, including log aggregation, application monitoring, Infrastructure Monitoring, and automated anomaly detection. This comprehensive approach equips organizations with a holistic view of their systems and applications, making it a great option for a Dynatrace alternative.
Features
Real User Monitoring
Synthetic Monitoring
Application monitoring
Automated anomaly detection
Infrastructure Monitoring
Log aggregation and monitoring tool
Pros
Ability to install add-ons and extend functionality
On-premise option for enhanced control over lookups
Broad data integration supporting multiple formats
Works well with unstructured data from various sources
Cons
Outdated user interface and dashboards
Customer reviews state that Splunk's data modeling and machine learning capabilities require an expert level of understanding to use effectively
Non-transparent pricing
Can be quite expensive
Customer reviews state that the configuration language and search language (SPL) are hard to understand
Pricing
Splunk provides flexible pricing options tailored to suit the specific needs of businesses. The cost starts at $15 per host/month, varying based on the license type and data usage. For instance, a 500 MB license begins at $5,000.
Unfortunately, Splunk makes you contact them to get an exact price. Nowhere on their website will you find easy access to pricing details. Even when you do manage to find it, you're forced to fill out a contact form to get more details.
Want to see how Sematext stacks up against Splunk? Check out our page on Sematext vs Splunk.
6. Sumo Logic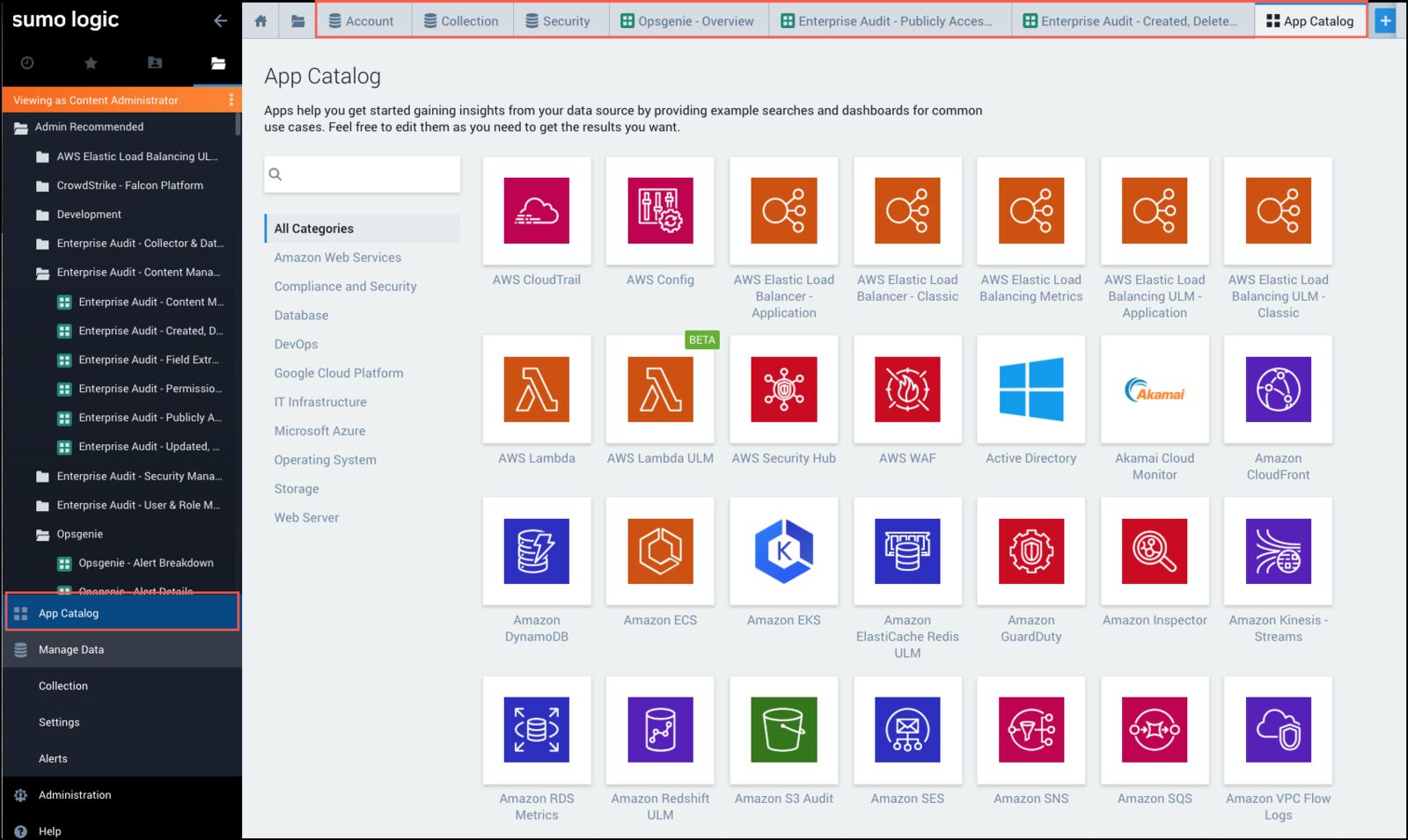 Sumo Logic is a cloud-based machine data analytics platform that provides users with real-time visibility into their applications and infrastructure. As a significant competitor to Dynatrace, Sumo Logic has a strong focus on logs and can collect metrics from various components of an environment, exposing this data in out-of-the-box dashboards that can be customized to fit specific monitoring needs. Users can analyze, correlate, and set alerts on this data to gain real-time insights into their system and perform root cause analysis.
Sumo Logic also offers a range of features, including anomaly detection, machine learning-driven alerts, scheduled reporting, and customizable dashboards. Users can choose from various notification channels, including Slack, email, and PagerDuty, to receive alerts and stay informed about any issues. As an alternative to Dynatrace, Sumo Logic provides a comprehensive solution for monitoring and analyzing machine data.
Features
Infrastructure monitoring
Performance monitoring
Event management and alerting
Comprehensive IT asset management
Capacity planning and forecasting
Pros
Dashboard and reports customization is fairly easy
Reliable support
Great visualization through graphs and charts
Abundant integrations
Decent user management capabilities
User-friendly live logs
Cons
Not designed for beginners, as the learning curve is very steep
Customer reviews complain about the licensing costs and often call it pricey
Pricing
Sumo Logic provides various packages for their services. Cloud Log Management is available at $3.30 per GB, Infrastructure Monitoring starts at $0.50 per 1000 DPM (Data Points per Minute), Application Observability at $2.31 per GB, and Audit and Compliance at $3.50 per GB.
7. LogicMonitor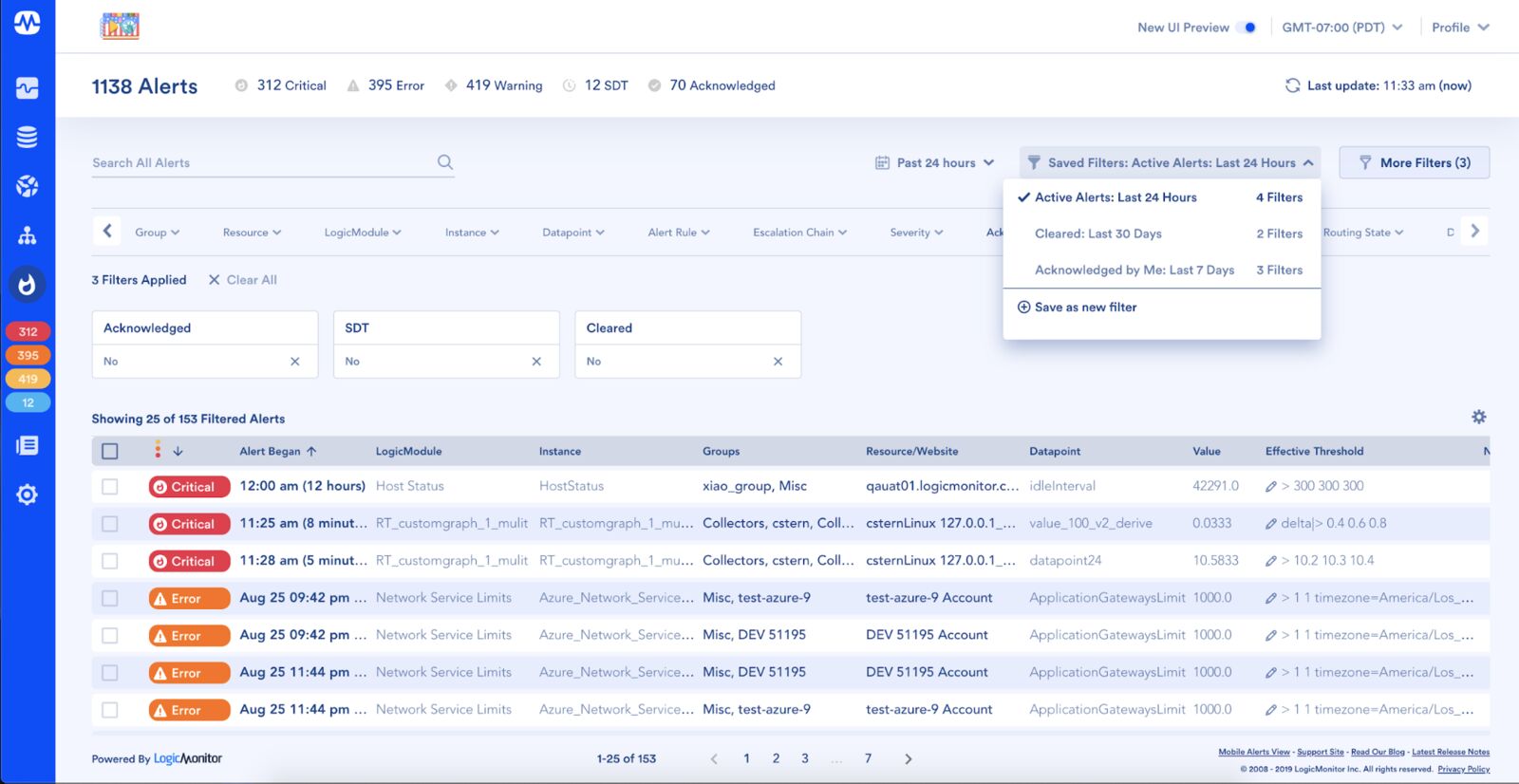 LogicMonitor stands as a cloud-based alternative to Dynatrace, seamlessly integrating logs and metrics in one unified platform. Its pre-configured, yet customizable dashboards deliver vital data, allowing users to assess the health and performance of their entire system with ease. Equipped with powerful alerting capabilities, LogicMonitor ensures timely notifications when issues occur. Additionally, the platform features dynamic topology mapping, illustrating the interactions between various components within the environment.
Moreover, LogicMonitor incorporates AIOps logic, encompassing root cause analysis, forecasting, and incident detection, further enhancing its monitoring capabilities as a Dynatrace alternative.
Features
Infrastructure monitoring
Business performance monitoring
Application performance management
Synthetic monitoring
Real end-user monitoring
Runtime architectural evaluation
Pros
Code-level visibility
Comprehensive transaction visibility
Predictive intelligence
Intuitive workflow monitoring integrated within application tracking
Simple new application deployment
Cons
Big learning curve
Non-transparent pricing
Customer reviews complain about the UI/UX being cumbersome
Pricing
Like other Dynatrace alternatives on this list, LogicMonitor hides its pricing behind its sales department. It's reported and known within the community that licensing is quite expensive.
Although they do offer a volume discount, it's hard to say exactly how much you'll be paying with LogicMonitor. You have the option of 2 pricing tiers: Pro and Enterprise, but you will have to contact their sales department for a quote.
8. SolarWinds Server & Application Monitor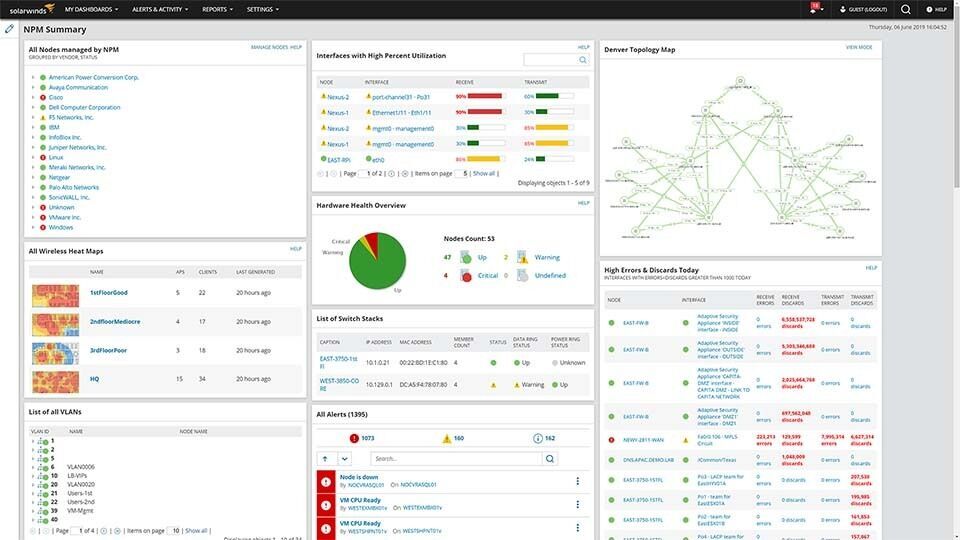 SolarWinds Server & Application Monitor is mostly used for executing, validating, and implementing real-time adjustments in both hardware and software elements of digital infrastructure, including network traffic across constant, inter-node, or mesh connections.
By employing a mix of wired and wireless connections, the monitor significantly enhances response times, replicating application traffic on the control station. This streamlined approach saves valuable time for IT departments, enabling them to efficiently manage and optimize their digital infrastructure.
Features
End-to-end monitoring
Server capacity monitoring
Custom app monitoring
Application dependency mapping
Azure Monitoring
Pros
Fast set-up time
Numerous dashboard templates
Tailored monitoring utilizing REST API, WMI, SNMP, and PowerShell scripts.
Cons
Pricing
Again, like many Dynatrace alternatives here, SolarWinds sort of hides their prices. They make a very vague statement on their main page that prices start at 1.475€, but they do not specify what that covers in any sense.
In order to get a real price, you will have to contact them for a quote. Users across many review platforms report that the pricing structure is confusing and that they have many complications with billing or resolving any pricing-related issues.
9. Prometheus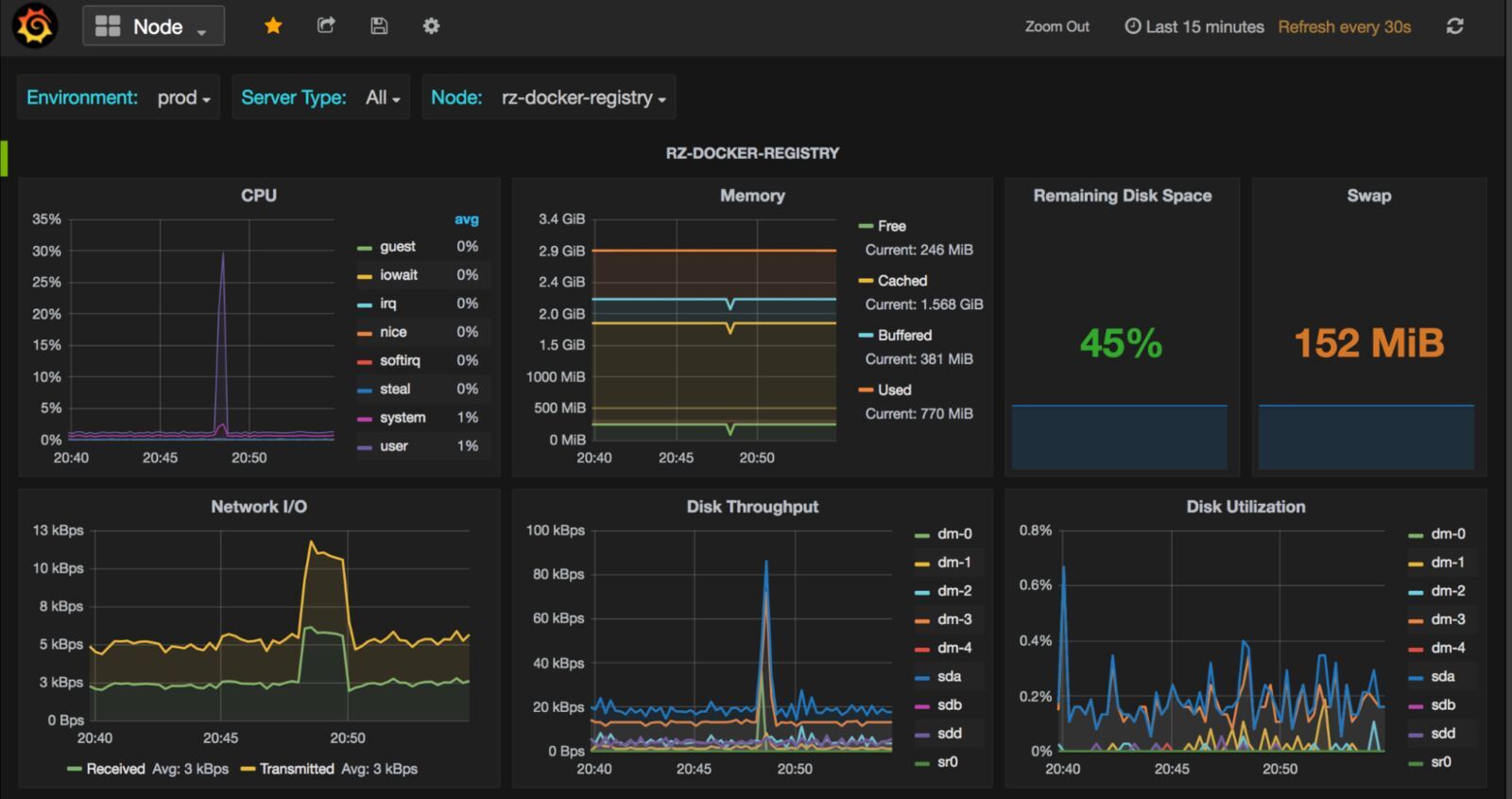 Prometheus, an open-source monitoring and alerting toolkit, stands as a compelling alternative to Dynatrace, delivering a scalable and flexible solution for overseeing infrastructure and applications. Users can collect time-series data, including metrics and logs, to gain visibility into their systems' performance and health. With a robust query language, extracting insights from data becomes seamless, along with a range of integrations with diverse tools and systems.
Real-time monitoring and alerting capabilities enable quick issue detection and response, making Prometheus an efficient Dynatrace alternative. Its adaptable architecture allows easy customization and extension, making it ideal for complex environments. Additionally, the platform seamlessly integrates with Kubernetes, facilitating the monitoring of containerized applications and infrastructure.
Features
Query language choices for time series database collection
Multi-dimensional data model
Visualization layer integrated with a built-in expression browser
Convenient alert manager
Pros
Open-source
Streamlined deployment process with straightforward installation
Focused on metrics, encompassing data collection and definition
Provides diverse data sources for Grafana dashboards
Cons
Customer reviews complain about the query language being complex
Lacks native support for long-term data storage
Customer reviews complain about ineffective/inefficient visualizations
Demands manual setup, management, ongoing maintenance, upgrades, etc. leading to higher total cost of ownership
Pricing
Prometheus is open-source. This means that, while simple and lacking many functionalities, it is a free alternative to Dynatrace. However, because it's not a SaaS, the total cost of ownership will add up when you take into account the time of all people involved in installing and maintaining your Prometheus installation.
Heads up! Check out our Prometheus vs Datadog and Sematext comparison.
10. SigNoz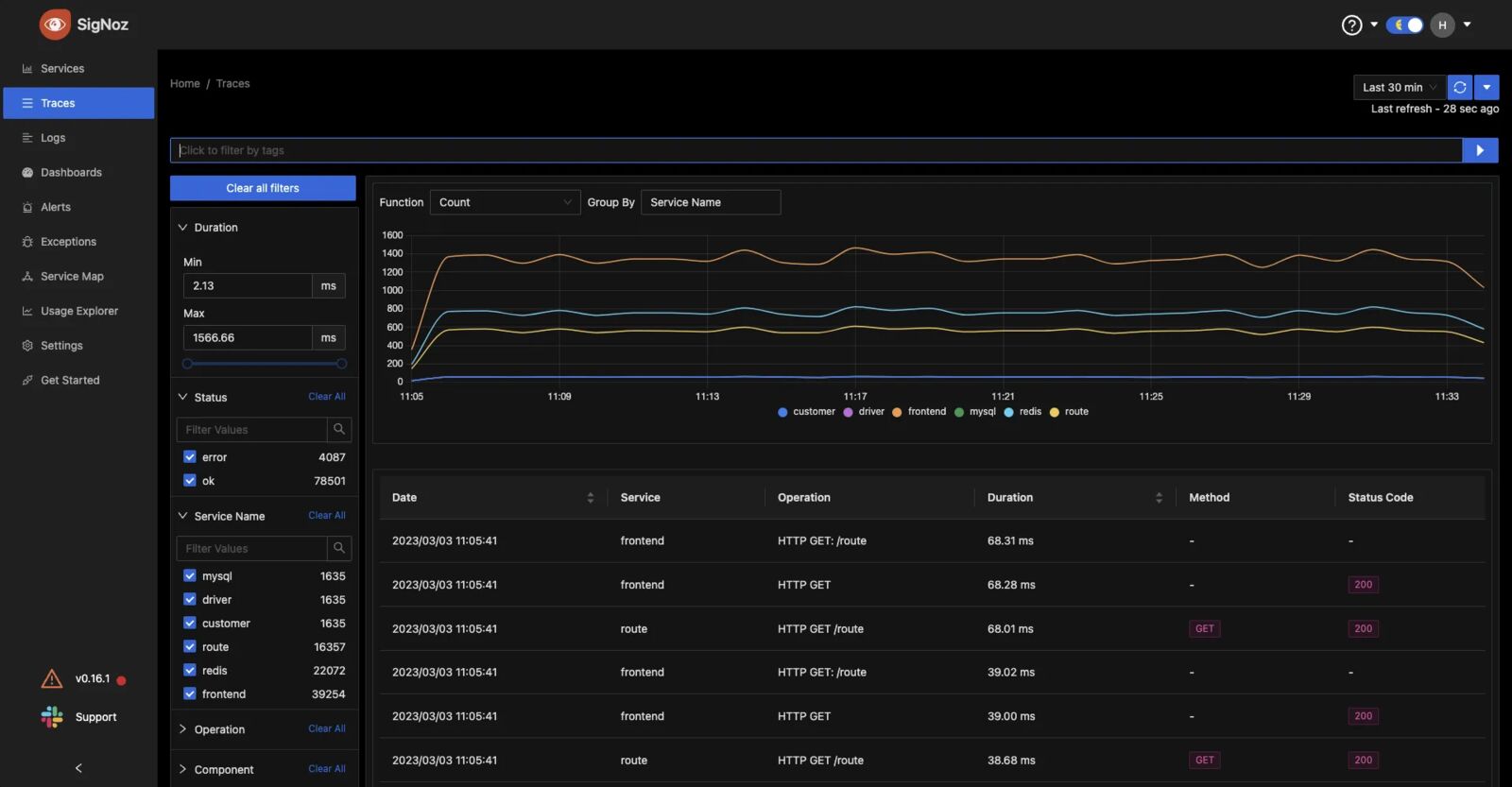 SigNoz, a notable Dynatrace alternative, emerges as an open-source application tracking and observability software that ensures your data remains within your infrastructure, eliminating the need to submit it to a third-party provider. Leveraging distributed monitoring, SigNoz empowers developers to evaluate their application's performance in real-world scenarios.
This comprehensive tool encompasses log management, collecting both metrics and traces. Utilizing OpenTelemetry, a supplier-agnostic instrumentation framework, SigNoz efficiently generates telemetry data, enhancing its monitoring capabilities.
Features
Distributed tracing
Logs management
Infrastructure monitoring
Pros
Open-source
Standardized observability
Integrated intelligent correlation
Cons
Lacks a lot of major functionality
Very basic when compared to other Dynatrace competitors
Very little documentation or resources
Same comment about total cost of ownership as for Prometheus
Pricing
SigNoz is fairly new to the scene, but it has become a popular alternative to Dynatrace because it's open-source and free. Like Prometheus, SigNoz is not a SaaS. Although the initial cost is zero, the cost of ownership will start to add up.
Dynatrace Alternative's Comparison Table
Tool
Vs Dynatrace
Best for
Sematext

Cheaper than Dynatrace
Offers more integrations than Dynatrace
Easier to set up and use with auto-discovery and out-of-the-box dashboards
Offers unlimited users

Log analysis, performance monitoring, Infrastructure Monitoring, and anomaly detection.
New Relic

Can become more expensive – hard to compare pricing models
Both are considered difficult to learn
New Relic puts a focus on APM and Infrastructure Monitoring
New Relic offers more integrations

Application performance monitoring (APM) and Infrastructure Monitoring.
AppDynamics

AppDynamics offers more transparent pricing – Making it easier to calculate your monthly expenses
Both tools are similar in capabilities and functionality
AppDynamics offers more integrations, although still not a lot.
AppDynamics offers more flexible deployment options

Enterprises and large-scale APM (Application Performance Monitoring).
Datadog

Offers more individual solutions
Cheaper than Dynatrace
More integrations than Dynatrace
Both have difficult learning curves
Datadog is better for cloud-native environments

Full stack observability for large organizations with a large budget.
Splunk

Both Splunk and Dynatrace are cryptic with their pricing, but Splunk makes you contact them for a quote of any kind
Splunk offers more integrations
Splunk focuses more on Log data and analytics, while Dynatrace focuses on APM.

Log analysis and data analytics.
Sumo Logic

Sumo Logic is cheaper than Dynatrace
Both offer pricing plans based on usage
Dynatrace offers a more comprehensive set of observability solutions
Both offer comprehensive APM capabilities

Log analysis, operational intelligence, and security analysis.
LogicMonitor

LogicMonitor does not offer pricing online
Both are similar in functionality and features, with a slight edge going to Dynatrace
LogicMonitor offers an auto-discovery feature that can make the setup easier
Dynatrace offers more advanced APM capabilities

Performance management and infrastructure monitoring.
SolarWinds

SolarWinds is very vague about their pricing
Both have very limited integrations
SolarWinds lacks many advanced APM features that Dynatrace has
SolarWinds is easier to set up

Infrastructure monitoring and management.
Prometheus

Open-source and free
Lacks most of the advanced functionality of Dynatrace
Limited integrations
Requires a lot of manual setup and maintenance

Open-source monitoring
SigNoz

Open-source and free
Lacks most of the advanced functionality of Dynatrace
Limited integrations
Requires a lot of manual setup and maintenance

Open-source monitoring
Conclusion
If you're in the market for a Dynatrace alternative, then this list should provide you with all the information you need. No matter what, make sure you do your own research and make decisions based on your needs. That being said, give this list of Dynatrace competitors a scan and keep it for reference.
And, if you want to see more of what Sematext has to offer, you have lots of options. Book a meeting, sign up for a free trial, or check out our interactive demo today!
---