Did you know that Logsene provides a complete ELK Stack; i.e., a complete log management, analytics, exploration, and visualization solution? Logsene currently supports Kibana 3 with complete Kibana 4 support about to be released soon.
Can't wait to use Kibana 4 with Logsene? No problem – part of the integration is already done and we've prepared instructions to run your own Kibana 4 with Logsene:
Open Kibana 4 configuration file config/kibana.yml and add Logsene server and Kibana-Index:
elasticsearch_url: "https://logsene-receiver.sematext.com"
kibana_index: "LOGSENE_TOKEN_kibana"

Start Kibana 4 (./bin/kibana) and open the web browser http://localhost:5601 – Kibana 4 asks for an index pattern. Here you need to enter the Logsene token and a daily date pattern separated by an underscore:
[YOUR-LOGSENE-TOKEN_*]
Now you are ready to set up your visualizations and dashboards in Kibana 4: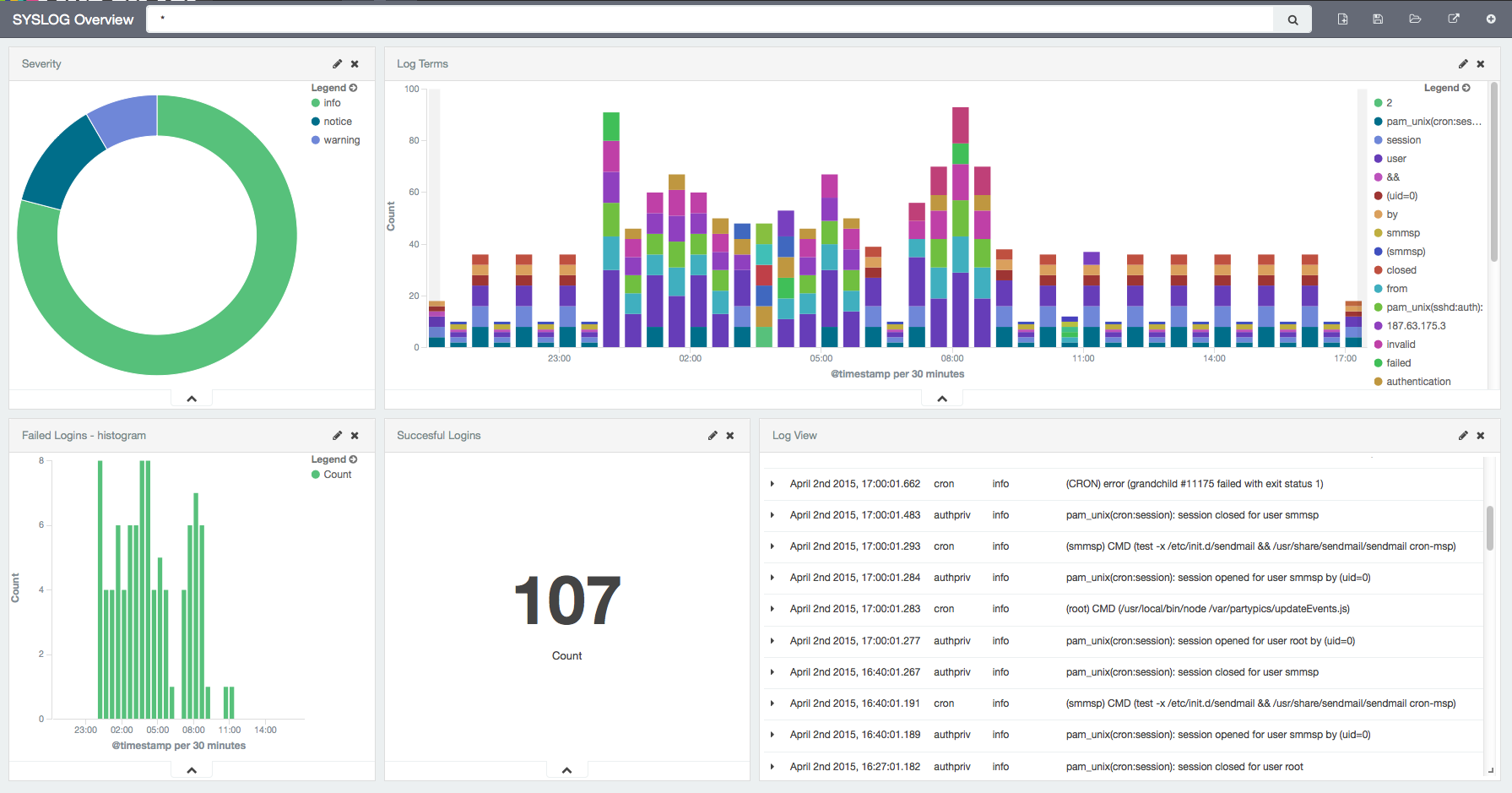 Perhaps you prefer automation of tasks? We prepared it for you:
That's all there is to it.  Like what you see here?  Sound like something that could benefit your organization?  Then try Logsene for Free by registering here.  There's no commitment and no credit card required.  And, if you are a young startup, a small or non-profit organization, or an educational institution, ask us for a discount (see special pricing)!
We are happy answer questions or receive feedback – please drop us a line or get us @sematext.
---