Have you checked out Site Search Analytics yet?  If not, and if you think that gaining insight into user search behavior and experience is valuable information, then we've got something for you that's battle-tested and ready to go.
This year we are adding some killer new features that will make SSA even more useful.  So, if you want to be enjoying benefits like:
Viewing real-time graphs showing search and click-through rates
Awareness of your top queries, top zero-hit queries, most seen and clicked on hits, etc.
Having a mechanism to perform search relevance A/B tests and a relevance feedback mechanism
Not having to develop, set up, manage or scale all the infrastructure needed for query and click log analysis
And many others — here is a full list of features and benefits
…then you will love the new functionality we have on the way.  After all, how can you improve search quality if you don't measure it first and keep track of it?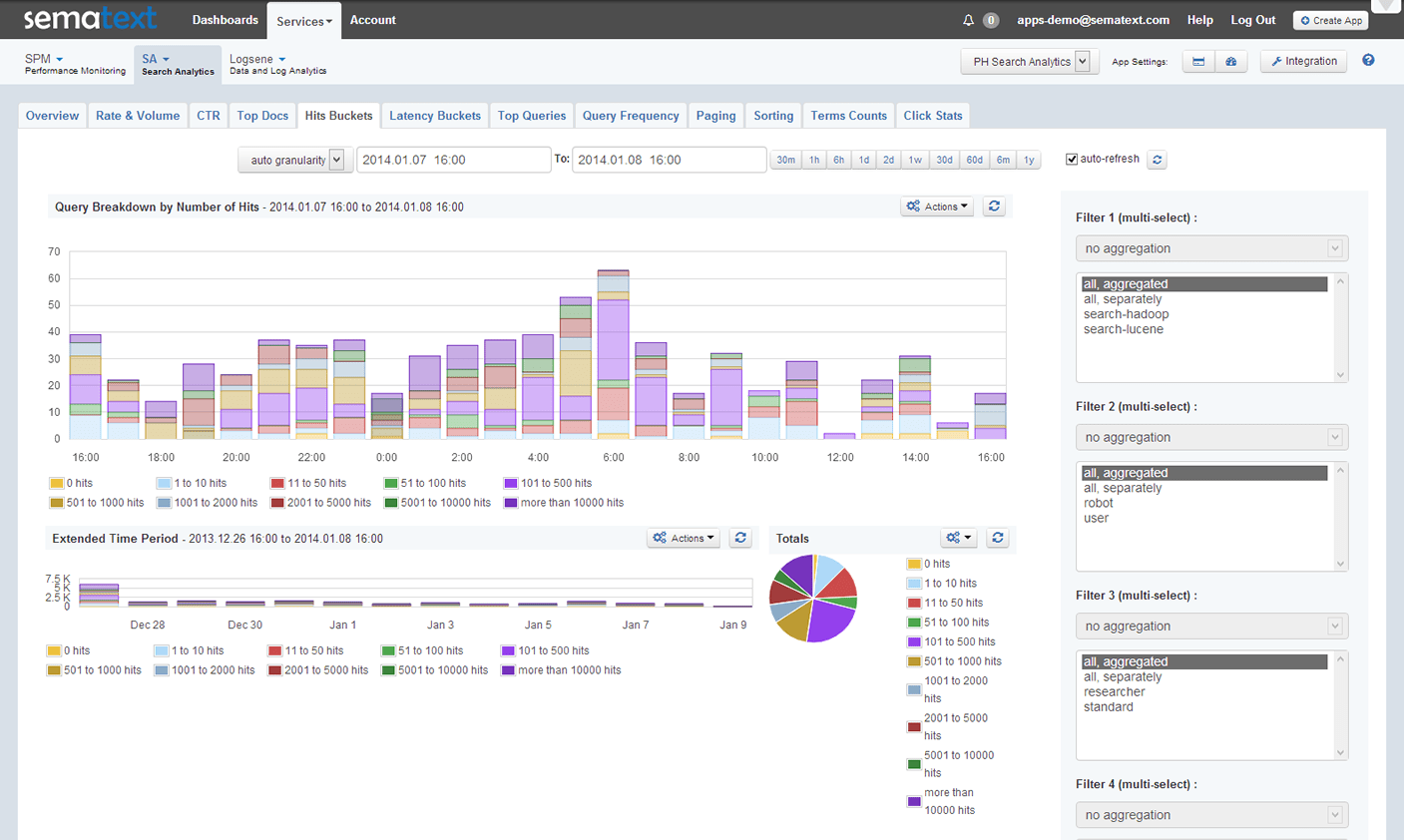 Sound interesting?  Then check out a live demo.  SSA is 100% focused on helping you to improve the search experience of your customers and prospects.  And a better search experience translates into more traffic to your web site and greater awareness of your business.
---