In many cases just seeing an unexpected change in log volume is enough to make us want to check out logs to make sure everything is working correctly.  While seeing the general log volume is handy, wouldn't it be even more useful to see the log volume of errors or exceptions being generated? Of course it would!  That's what Alert Queries are for!  But what if you are not the DevOps person who needs to jump on problems as soon as they are discovered, but still want to keep an eye on systems for which you are responsible?  It would be nice to have all reports show up in your email every morning when you start work, wouldn't it?  That's why we implemented Scheduled Queries in Logsene.  Here's how to set that up:
1) Define a query and select "Application Actions / Report Mailing"

2) Choose a Subscription Schedule and time range and save your settings.  You can choose to get reports delivered daily or weekly or … your choice!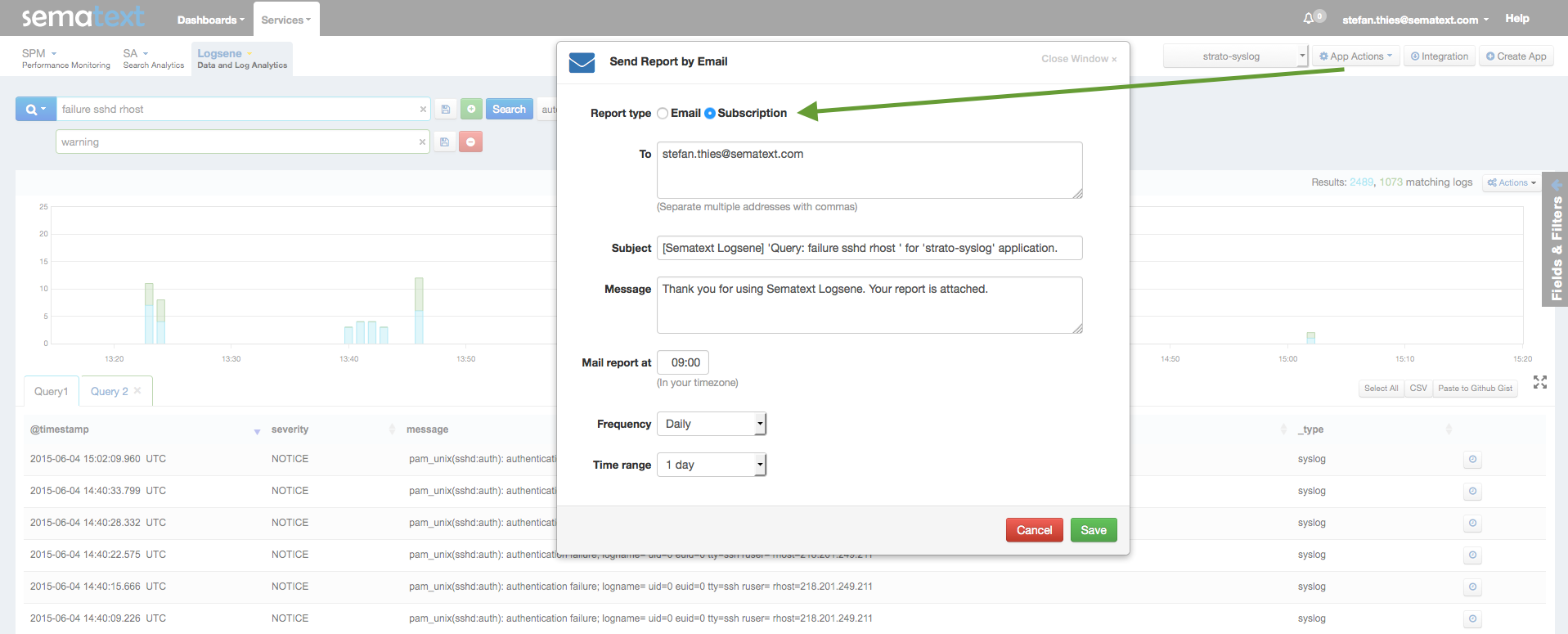 It's as simple as that!  For manager and anyone else who wants to keep an eye on the health and status of various systems, we think this is a welcome feature. Here's a screenshot from one of our Scheduled Queries: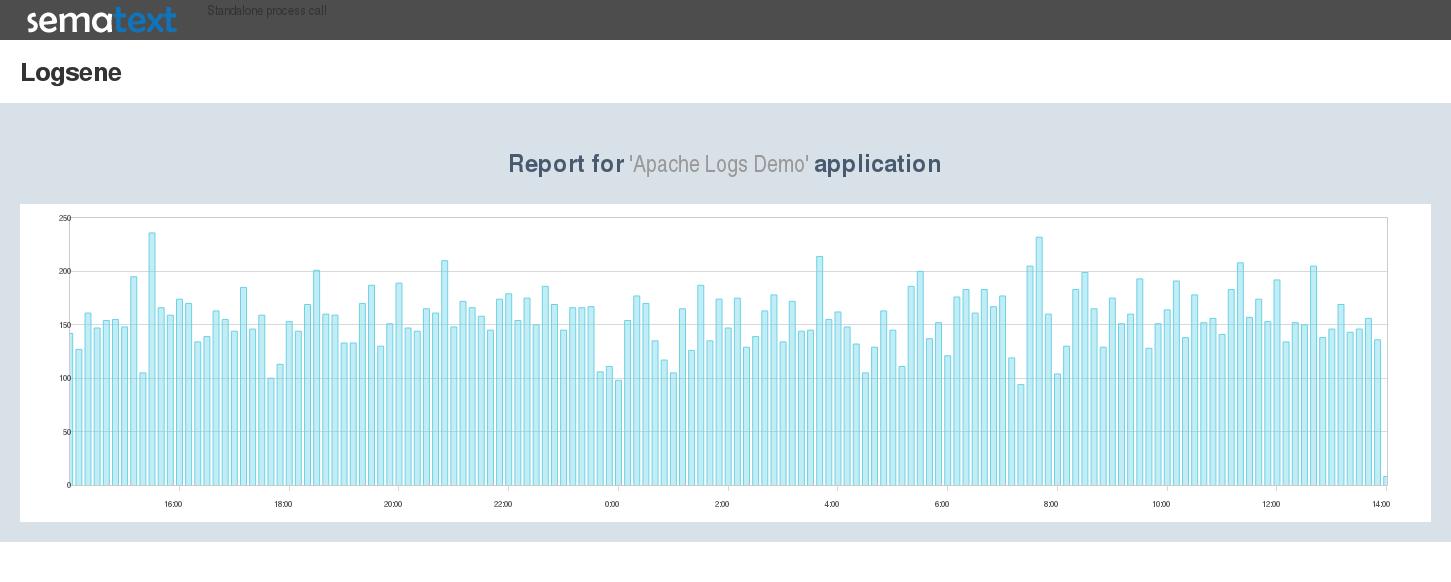 3-Part Blog Series about Log Queries
Speaking of log queries…this post is part of our 3-part blog series to detail the different types of Queries that Logsene lets you create.  Check out the other posts about Saved Queries and Alert Queries.
This takes just a minute to set up, and how much time does it save you every day?
If you'd like to easily schedule queries for log reporting, check out Logsene. Simply sign up here – there's no commitment and no credit card required.  Small startups, startups with no or very little outside investment money, non-profit and educational institutions get special pricing – just get in touch with us.  If you'd like to help us make SPM and Logsene even better, we are hiring.
---