share
share
share

Alert Recipients
This tab is used to list all notification hooks that are being used by alert rules.

Let's say you want to remove test user from all alert rules. You would first navigate to the Alert Recipients tab from the Alert Rules page, then click on the test user row. This will open a flyout and list all alert rules that are using this email address as a notification hook.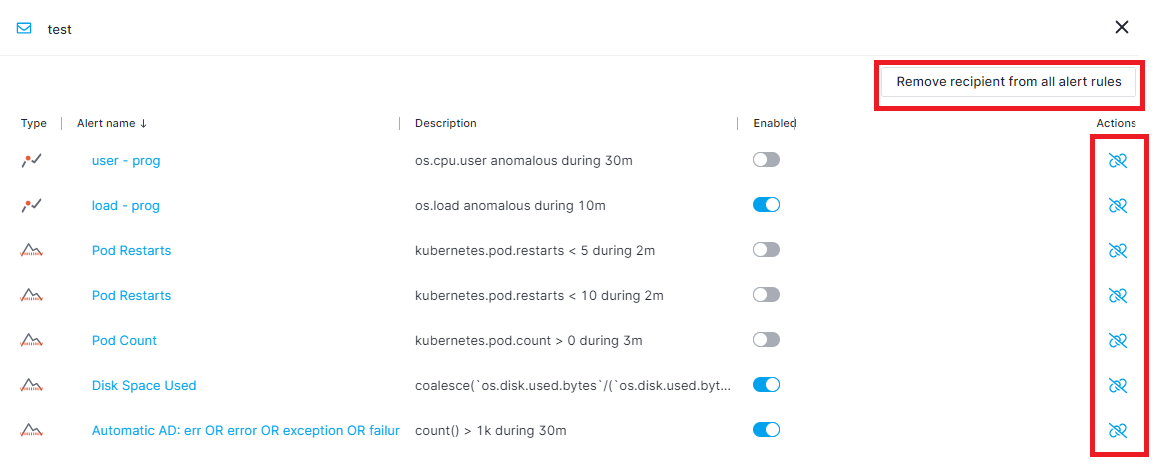 You can unlink the recipient from all alert rules by clicking the "Remove recipient from all alert rules" button or remove it from a single alert by clicking the "unlink" icon under Actions column.
If an alert rule doesn't have any other notification hook defined, a warning message will be shown and you can choose to disable the alert rule altogether.